Lora Burnett, a former Collin College history professor, is suing her previous employer for violating her First Amendment rights by terminating her for criticizing former Vice President Mike Pence.
In a lawsuit filed on Tuesday, Burnett alleged her firing was the result of the Texas college caving to pressure from legislators and college constituents. She claimed in the lawsuit that she learned of her termination in a tweet from Texas State Representative Jeff Leach, who allegedly contacted the college president because of Burnett's tweets during the 2020 vice presidential debate
During the debate, Burnett tweeted that "the moderator needs to talk over Mike Pence until he shuts his little demon mouth up." She also retweeted a post that called Pence a "scumbag lying son of a b****."
Her tweets were included in reporting from Campus Reform and Fox News, shifting "college constituents" and legislators' attention to the school. Collin College President Neil Matkin reportedly told Leach in a text message that he would "deal with it," in reference to Burnett, and the professor was given an "employee coaching form." The form said she could "freely post" her views on her personal social media, but Burnett said it "punished" and "chilled her" from engaging in free speech.
Burnett, who used her personal Twitter account to post the tweets about Pence, used the same account to post criticism of Matkin's COVID-19 response. Having been "distressed" for months over Matkin's response, Burnett posted on Twitter in January 2021 that a Collin College professor died of COVID-19, linking to an obituary for Professor Ralph Gregory Hendrickson.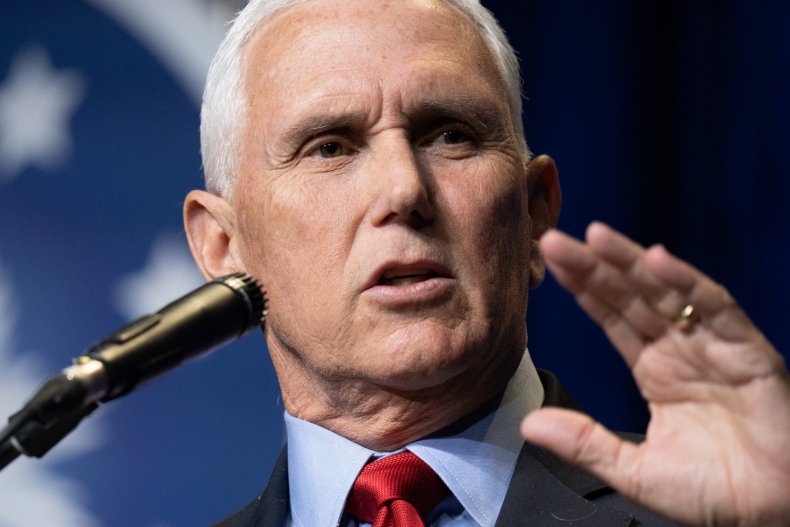 The school issued her a "level 1 warning," telling the professor that her tweet was inaccurate, as Hendrickson no longer taught at the college and was, therefore, a "former employee." About a month later, Collin College notified Burnett that they weren't renewing her contract because she failed to comply with employee standards of conduct.
Her termination, Burnett argued in the lawsuit, is one of several in a pattern of conduct from the school. She pointed to three other faculty members who believe they were terminated because of comments they made about the COVID-19 pandemic. Suzanne Jones, one of the former professors, filed a lawsuit in September that alleged her contract was renewed in part because of her challenging the school's COVID-19 response.
"When a professor feels that she can't speak out against the policies when it comes to COVID-19 because of their fear or differences in beliefs from the president, then that's a problem," a candidate for the Collin College Board of Trustees said in April.
Marisela Cadena-Smith, director of marketing and communications for Collin College, told Newsweek that the school is "committed to preserving the rights and privileges of our employees."
"While it is regrettable that a former faculty member has chosen to file a lawsuit, the College stands firm in our belief in our faculty review process and looks forward to defending our actions in court," Cadena-Smith added.
Without tenure, Burnett argued the school purposefully designed their system to allow for the terminating of professors for "no reason at all."
Along with violating her First Amendment rights, Burnett said her termination deprived her of the salary she expected to earn and caused her to experience "significant emotional distress." Similar to Jones' lawsuit, Burnett is looking for financial compensation, as well as her old job back.
This article has been updated with comment from Marisela Cadena-Smith.