Lawsuit Alleges Discrimination Against Shiite Muslim at Harlem Hospital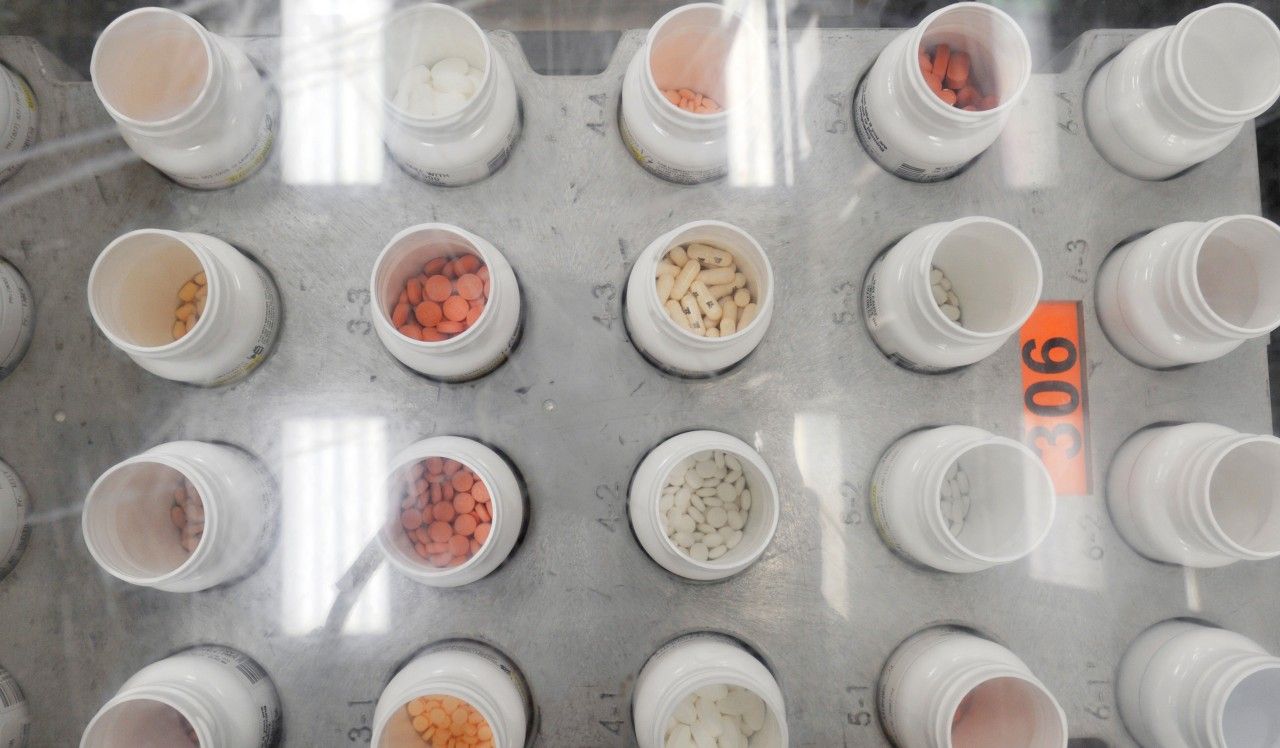 When Pari Shojae was studying for her doctorate in pharmacy, she made a promise to herself and to her God: "If I get this degree, patients' lives are going to be like my family's lives." But several years after her Shiite Muslim faith helped inspire Shojae to graduate, it made her the target of workplace bullying—by other Muslims—that went so far as to put patients' lives in jeopardy, she alleges in a new federal lawsuit.
Shojae says most of her pharmacy department co-workers at Harlem Hospital Center, including her ex-boss, are Sunni Muslims of Pakistani descent. While Sunni and Shiite are both sects of Islam, there has long been antagonism between the groups. At this New York City hospital, where Shojae was hired as an I.V. supervisor in 2009, "many of these staff members feel an animus towards Shia Muslims, individuals of Persian descent and women who address men in a polite but businesslike manner," the federal discrimination lawsuit, filed July 7, states.
When Shojae asked her then-boss, Shahnawa Khan, why she didn't receive her $10,000 signing bonus, he replied that a "regular" Pakistani woman would not behave that way toward him—and he then cut her pay, the lawsuit alleges. Shojae nevertheless continued to work in the I.V. room, where the hospital's intravenous medications are prepared. The suit says Shojae found the I.V. room "had insufficient infection controls, was visibly dirty, and was poorly organized to the point of threatening patient health and lives," and she became "terrified at the danger and disarray to which the Harlem Hospital patients were being subjected." She says she responded by cleaning the room and establishing rules to prevent infection risk.
Though Khan agreed with these changes, he told Shojae in March 2010 that other employees in the I.V. room didn't like the new rules and were "out to get her." Khan moved Shojae out of that department in March 2011 and made her stockroom supervisor. That department was also "very poorly managed, disorganized and dangerous," the suit says.
Khan's brother-in-law, Abdul Sammad, also a Sunni Muslim, worked there but "often refused" to do his job, instead leaving his tasks to employees "of Latin descent," the suit states. In May 2011, Shojae informed Khan about Sammad, and according to the suit he replied, "Pari, you are a Muslim, you need to be on our side!" She claims stockroom technicians told her they had witnessed Khan's brother-in-law steal medication repeatedly, but said he was "protected" from punishment. Shojae alleges that Khan later that month said, "You know Pari, in Pakistan a woman would never speak to me this way."
Reached by phone at Harlem Hospital, a man who identified himself as Sammad and said that Khan was his brother-in-law told Newsweek there's "zero truth" to the allegations. He also says he hadn't heard about the suit.
"This never happened, anything like that," he says of Shojae's claims. "This is the first time I'm hearing that, somebody blaming me."
Things worsened for Shojae after she filed a harassment complaint with the hospital's human resources department in September 2012; after filing, she received a demotion and another pay cut, the suit alleges.
She also found that a technician "purposely changed a drug with another that was listed under Pari's name." Another example of harassment involved a technician "mixing two different drugs in one vial" to make her appear incompetent. The lawsuit also claims someone "repeatedly" flattened her car tires.
In September 2014, the hospital required Shojae to see a psychologist "to be evaluated for her mental fitness to complete her duties." The psychologist told her she was a "trouble maker" and asked her "why she came to America," according to the complaint, but two non-hospital psychologists also examined Shojae and found her to be mentally fit. Nevertheless, she was suspended from her job and won't be allowed to return until at least September 2015, the complaint says.
Shojae's lawyers, from the firm White, Ricotta & Marks, P.C., are seeking monetary damages as well as her reinstatement at work. Despite everything, she does want to go back as long as she's safe, they say. "We would today consider no offer under $10 million," the firm's Vincent White says, adding, "The most important thing is to put her back with those patients. If she can save a couple extra lives because she can actually do her job, that's first and foremost."
Harlem Hospital is part of the New York City Health and Hospitals Corporation (HHC), as is the Renaissance Health Care Network Diagnostic and Treatment Center. A man who identified himself as Shahnawa Khan and said he had worked with Shojae, answered the telephone in Renaissance's pharmacy department.
The lawsuit claims Khan was fired in May 2013. Khan says he doesn't know about the lawsuit and hasn't received a copy, but he denied the claims when Newsweek explained them, saying "no, no, no" in response to the allegations of bias. He also denies the allegation he was fired, saying Renaissance and Harlem Hospital are the same entity. An HHC spokesman told Newsweek that they're not the same institution but part of the same network. He said the corporation couldn't comment on Khan's employment history because it pertains to pending litigation, on which it can't comment.
Asked about this, White contends that Khan was terminated as the filing states, but the lawyer said he won't have more information on Khan's employment status, such as whether he was reinstated, until the lawsuit's next phase.
Henna Farooqi, listed in the suit as the hospital's pharmacy director, whom Shojae is also accusing of harassment, said she would have to check with the hospital and call Newsweek back before commenting, but she has not done so. She also refused to confirm the spelling of her name.
Asked about the lawsuit, an HHC spokesman said, "We have not been served with this lawsuit and cannot comment on the specific allegations. However, the NYC Health and Hospitals Corporation is one of the most diverse health care systems in the country and has a strong culture of respect for its staff and patients' racial, ethnic, religious, gender and cultural identities. We do not tolerate discrimination of any kind. We also prioritize our patients' safety and have robust pharmacy controls in place to ensure patients receive medications as prescribed."