Drunk Man Allegedly Sexually Assaulted Woman in American Airlines Plane Bathroom, Lawsuit Says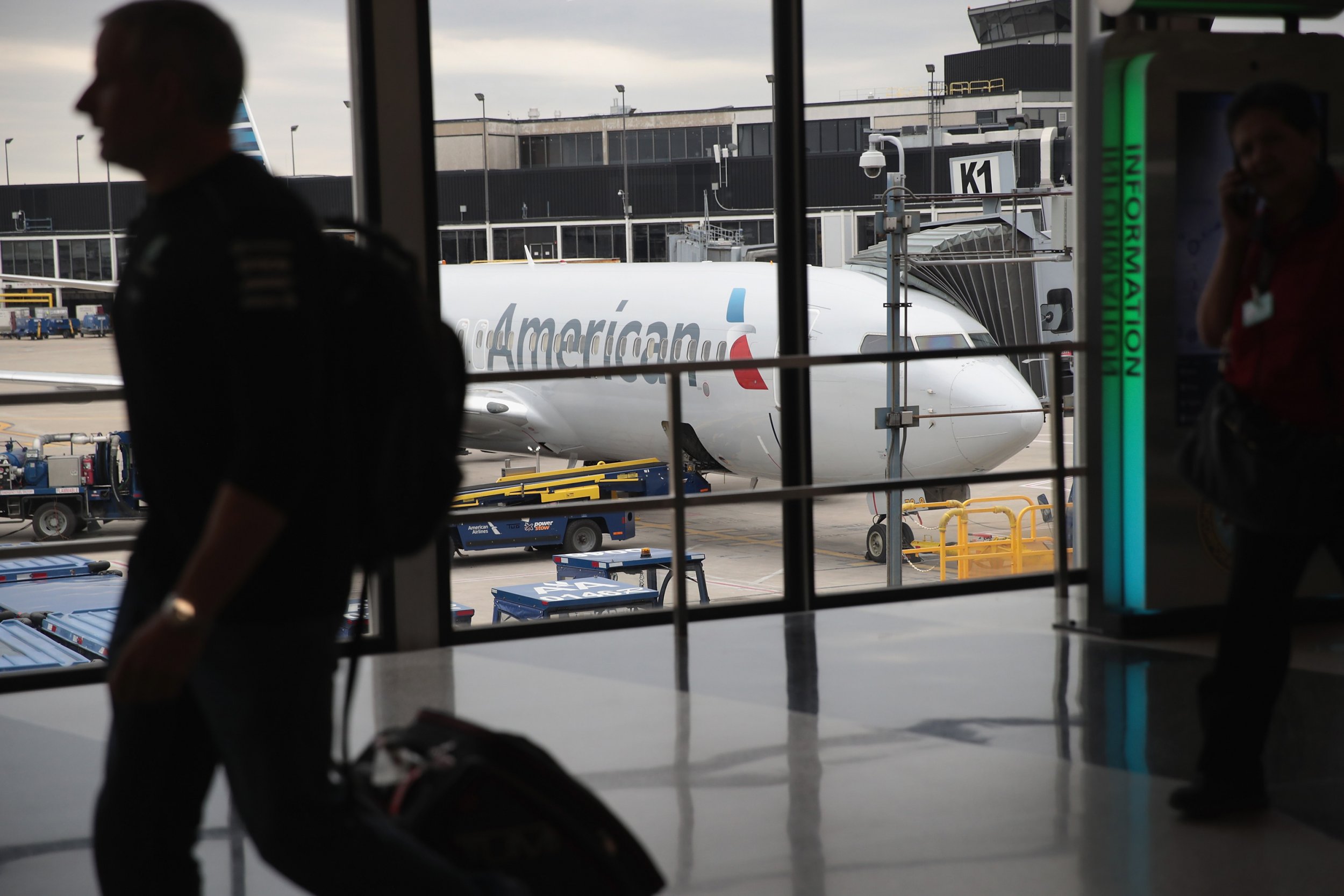 A federal lawsuit was filed Wednesday against American Airlines, claiming the airline failed to protect a female passenger from an intoxicated passenger, who sexually assaulted her in the plane's lavatory.
Audrey Lane, the woman who filed the complaint, was on a red-eye flight from Pheonix to New York in June 2017 when a man boarded the aircraft visibly intoxicated. According to Lane, flight personnel continued to serve him six alcoholic drinks.
The drunk passenger reportedly harrassed Lane repeatedly throughout the flight and later followed her into the bathroom and sexually assaulted her.
The man has not been formally identified and is only referenced in the lawsuit Passenger 12B, and a witness of the incident is referenced to as Passenger 12C.
"Knowing the clear dangers of intoxication and the sexual assault threats, especially on red-eye flights, American offered no protection to Aubrey Lane," the complaint read. "Despite the verbal warnings of Passenger 12C and the obvious obnoxious, aggressive, threatening and intoxicated behavior of Passenger 12B."
The airline has yet to receive the lawsuit, but according to Fox News, plan to "thoroughly review it.
"We want all of our customers to have a safe, positive travel experience with us and we are deeply troubled by any allegation of misconduct onboard our aircraft or at any of our facilities. If our crews discover or are told about any alleged illegal misconduct that may occur on the aircraft, law enforcement is contacted and will meet the aircraft upon arrival," the statement read.
The statement continued to say that law enforcement will be the ones to determine whether any criminal activity took place.
After the plane landed, Lane was reportedly met by airport police; however, the alleged assailant was not. Her case was then turned over to the FBI, but when Dallas News tried to contact them, they declined to comment.
According to Lane, American initially offered her $5,000 for the "nuisance claim," but later apologized for their response to her claim.
Currently, no arrests have been made.