Lawsuit Claiming Facebook Scanned Private Messages to Better Target Ads Moves Forward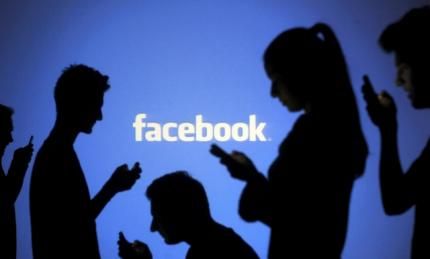 Facebook must face a lawsuit addressing its practice of scanning customers' private messages to better target ads, a U.S. District Court in California ruled on Tuesday. The social media giant had previously tried to get the case dismissed, but was only successful in having two of the smaller allegations dropped.
The suit's three plaintiffs allege that Facebook scanned the contents of private messages for links, which the company then counted as a "like" of a shared page. Those likes, the lawsuit claims, were then used to compile a user profile to deliver targeted advertising.
The plaintiffs say that the practice violated both federal and state statutes.
"[T]he messaging function is designed to allow users to communicate privately with other users," the lawsuit says. "Facebook's practice of scanning the content of these messages violates the federal Electronic Communications Privacy Act ("ECPA," also referred to as the "Wiretap Act"), as well as California's Invasion of Privacy Act ("CIPA"), and section 17200 of California's Business and Professions Code."
The lawsuit was originally filed in 2013. Facebook argued that the practice was covered by an exception in the ECPA, which allows interceptions by service providers that occur "in the ordinary course of business." The company claimed that in order to ensure delivery, it must handle private messages and therefore is not unlawfully intercepting them. It also noted that it stopped the practice in question in October 2012.
But Judge Phyllis Hamilton ruled on Tuesday that Facebook had not offered a sufficient explanation to qualify for the exemption.
"[The terms of service] does not establish that users consented to the scanning of their messages for advertising purposes, and in fact, makes no mention of 'messages' whatsoever," the judge ruled. "Facebook's unwillingness to offer any details regarding its targeted advertising practice prevents the court from being able to determine whether the specific practice challenged in this case should be considered 'ordinary.'"