The family of a Spokane, Washington, boy has sued a Montana program for troubled youth, claiming the group exploited and abused the child instead of helping him.
According to a Tuesday report from The Missoulian, the complaint alleges that Ranch for Kids subjected the boy to extended periods of isolation as punishment, sometimes lasting for "weeks on end." It also claims that the owner of the program, Bill Sutley, exploited the child for labor at his private residences.
"We're informed that he had kids doing tasks as menial as cleaning horse stalls of manure to replacing siding and paint on his personal home," Rob Bell, the family's attorney, told the paper.
The lawsuit claims that the group employed unqualified staff, and participation in the program resulted in academic and therapeutic setbacks for the child.
Ranch for Kids described itself as "based on Christian principles," and first received a license to operate in Montana in 2006, despite having no trained or certified counselors or therapists on staff. The group is said to have mostly taken in "troubled" children who had been adopted from overseas.
In July, the group was shut down by the Montana Department of Public Health and Human Services (DPHSS), after multiple reports of alleged abuse and neglect. Reports included claims that children were isolated, deprived of food and medication, kicked, spit on and abused in other manners. One claim involved a nail gun being shot at a child. Allegations against the program are said to date back to at least 10 years.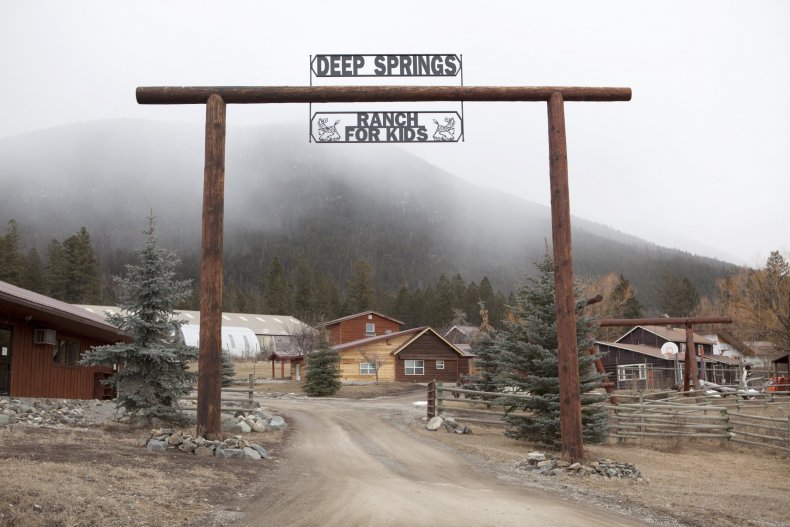 The program had previously claimed to be immune from government oversight due to religious affiliation. The state later ruled that it was not tied to a church and did not have a legitimate religious exemption and would instead need to be licensed in order to operate. After a series of media reports criticizing Ranch for Kids and other programs, DPHSS became responsible for the group's oversight on July 1. They took action soon after, removing all 27 children who were actively participating in the program at the time.
"The health, safety, and welfare of all children who live in Montana is paramount, and no child should have to experience what multiple sources have alleged has happened at the Ranch for Kids," said DPHHS Director Sheila Hogan, in a July statement.
Ranch for Kids denied the allegations and requested a hearing challenging the suspension of the group's license to operate. DPHSS is currently in the process of hearing that challenge.
The Washington family filed the lawsuit in U.S. District Court in Missoula on Monday. It names Ranch for Kids, as well as owner Bill Sutley, his brother Daniel Sutley and mother Joyce Elaine Sterkel.