Lawyer Convicted of Scamming $1.5 Million From Colombian Narcos to Get Cases Dropped
Austin lawyer Jamie Balagia, known as "DWI Dude" thanks to his history of defending people charged with drunken driving, was convicted on federal corruption charges when his plan to scam Colombian drug traffickers out of money failed, according to The Dallas Morning News. His sentencing date was not available at press time.
Balagia, first arrested in 2017, was convicted of conspiracy to commit money laundering, obstruction of justice, conspiracy to commit wire fraud, and attempting to violate the Kingpin Act for accepting money from men whom the feds designated as significant drug traffickers without official government permission. His crime: accepting millions of dollars from his clients—known drug traffickers—and lying that he'd used his legal connections to bribe officials into having their cases dropped in 2014.
He's facing up to 30 years of prison time, and his two co-defendants, Chuck Morgan, his investigator, and Bibiana Correa Perea, have already pleaded guilty and are serving federal sentences in prison. On the witness stand, Balagia claimed that Morgan and Corra Pera manipulated him into the situation.
"This defendant and his group were running a scam on drug dealers—some of the biggest drug dealers in the world," U.S. Attorney Joe Brown said in a statement. "Fortunately for him, these drug dealers chose to turn him into the FBI rather than handle it any other way. It is important for the American justice system that we prosecute those who represent that the justice system is for sale."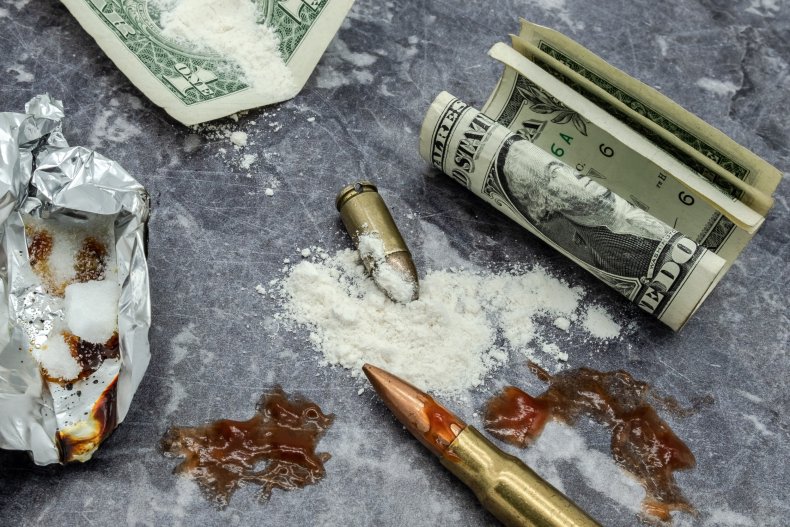 "The Colombians, and criminals in every other country that we deal with, need to understand things don't work that way in the United States," he added. "When we have lawyers representing that officials can be bought, we take that very seriously."
"DWI Dude's" colorful life has been making headlines in the Austin area since 2014, when Balagia ran for attorney general on the Libertarian party ticket. His main platform was the legalization of marijuana in the state. During his run, he took on the "DWI Dude" moniker, even showing up in a van emblazoned with the slogan "Busted? Call the Dude!" He began life in the criminal justice system as a police officer, serving from 1979 to 1990. He became a lawyer in 1992.
The three men he had defended—Hermes Casanova Ordonez, Segundo Villota Segura and Aldemar Villota Segura—were labeled the "world's biggest cocaine producers" and were considered a major link between major Mexican drug cartels and Colombia's cocaine growing fields and had been charged with numerous felony counts attached to large scale drug trafficking.
Aldemar Segura and Ordonez were ultimately extradited to America, where they plead guilty to their charges and face lengthy prison terms that may be slightly shortened by the evidence in Balagia's case.
Segundo Segura is still in a Colombian prison, where he's fighting extradition charges.