A lawyer on TikTok went viral after asking his viewers in a video to stop sending him information about various crimes they've committed.
Alex Peter, or @loloverruled on TikTok, uploaded the video earlier this week and received more than 581,000 views and 125,000 likes.
"I need to tell you something that's happening to me because a lot of you are saying that I'm your defense attorney," Peter said in the video. "I am not your defense attorney. I'm not. I know it's funny but I am scared you guys are going to get me in trouble."
Peter explained that people keep tagging him and duetting him in videos on TikTok and sometimes telling him about crimes they've committed.
"Stop!" Peter said in the video. "Stop doing that. I'm not your lawyer."
Peter, who has more than 584,700 followers on TikTok, has multiple videos informing his followers about various aspects of the law including the right to an attorney and the right to remain silent.
He said while he does want to educate people on policy, his videos are not meant to provide legal advice.
But recently, Peter has said that people are confessing crimes to him and he's worried that he might get himself into legal trouble. He has now posted several videos asking people to stop treating him like their personal defense attorney.
In other videos, Peter explained that he wanted to become a public defender so he could help people in "tough situations." However, he joked in one video that received more than 1.1 million views that instead, he now answers people's funny questions on the internet.
In another video, Peter filmed himself jokingly pouring alcohol into a mug as he read over a comment left by a user on one of his videos.
"Is it illegal to take ducks from a park?" the comment asked. "Also do you want to see my totally not stolen park ducks?"
In another viral video from December 7, Peter said none of what he posts online is actual legal advice.
"I made the unfortunate mistake of letting people on the internet know that I am a criminal defense attorney," he said in the video which has more than 7.3 million views. "Now all the replies to my videos are people confessing crimes that they've committed."
He explained that he knows many of the comments are jokes, but that at this point there are so many that some of them must be true.
"I just wish you would stop doing this," he said.
Some various comments that people left on Peter's videos include asking about statute of limitations, joking about illegal activities, and posing hypotheticals.
"Is it illegal to take a pair of gloves from the doctors office when they leave you in the room alone for too long?" one comment asked.
Another user asked if asking for a water cup at a restaurant and secretly filling it with Sprite is illegal.
Other comments came from users joking that no one can commit any crimes this week because they need to use "the lawyer."
"This one man cannot defend us all like this," one user joked. "There just isn't time. We need to crime together as a unit. What y'all doing in April?"
One user even went as far as to tell Peter that they "shot a man in an Applebees parking lot in Dunwich, Oklahoma in 1993." In a video, Peter put the comment on the screen and again begged people to stop confessing their crimes to him.
However, Peter's followers have not stopped commenting confessions on his videos even though he has made numerous videos asking them to.
"I do not represent you. I am not your attorney," Peter said as he let out a laugh.
But Peter is not the first TikToker to capitalize on being a lawyer and providing information about policy. Mike Mandell, known as @lawbymike on TikTok, has more than 6 million followers and 90 million likes on his videos.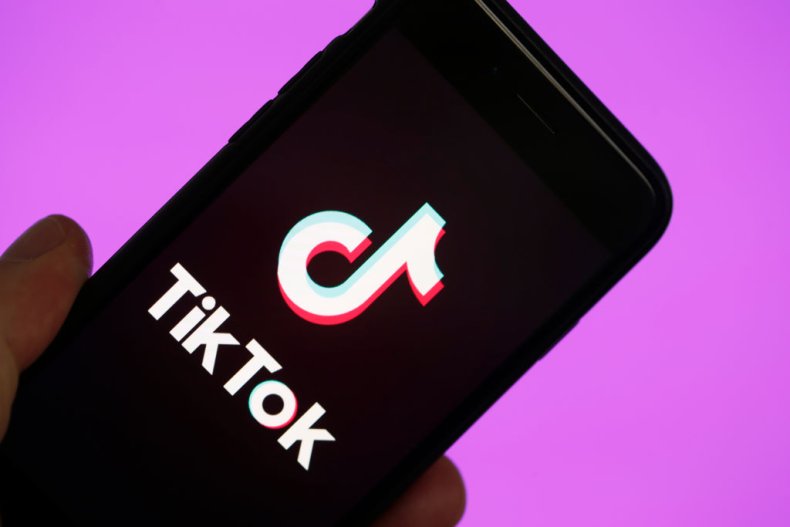 On his channel, Mandell shares information with his followers about what to do in specific situations. In one video, which received more than 51 million views, Mandell gave an example of what to say to a cop if you get pulled over for speeding.
"This is what to say when the cops say 'do you know how fast you were going?'" Mandell said in the video. "Repeat after me: 'no officer. How fast was I going?"
Mandell said to never admit to speeding because "anything you say will be used against you."
While Mandell uses his page to inform the public about the United States judicial system, he does not find himself being asked for legal advice from his followers. Mandell also posts videos explaining how search warrants work, advising people on what to say to cops, and reacting to various viral videos.
Newsweek reached out to Peter but did not receive comment in time for publication.