Lawyer Says Alex Murdaugh Can't Afford New Underwear in Jail, Judge Refuses to Lower Bail
Despite lawyers for Alex Murdaugh saying his client is unable to afford new underwear in jail, Judge Alison Renee Lee, presiding judge of the South Carolina State Grand Jury, denied Murdaugh a lower bond in an order filed Tuesday.
Murdaugh, an attorney, is accused of stealing $6.2 million from several former clients, according to Fox News. Among the former clients stolen from are a quadriplegic man, a highway patrolman, and the son of Murdaugh's late housekeeper. He stole settlement money from the former clients in injury of wrongful death cases, The Associated Press reported.
Murdaugh's lawyers argued that their client couldn't afford to pay his phone bill at Murdaugh's latest bond hearing, according to The Associated Press. They also said that a different judge froze Murdaugh's accounts to ensure victims in multiple lawsuits would have an opportunity to receive settlements.
Murdaugh's lawyers argued that the bond, set a $7 million, was like no bond at all, AP reported. However, they were unsuccessful in their arguments.
"...This Court finds that the current bond is reasonable to assure his appearance in court as Defendant remains a flight risk and potential danger to himself and the community," the order from Lee reads.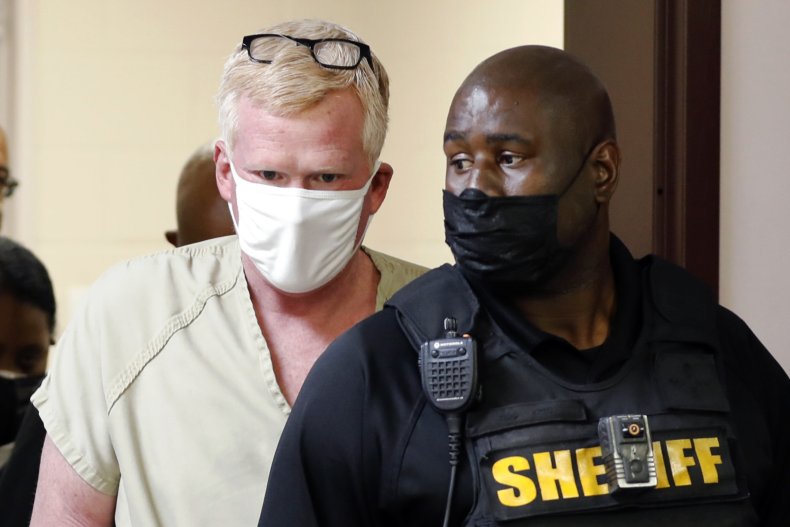 Lee set the bond for Murdaugh on Dec. 13, according to WTOC. It was set after multiple state grand jury indictments resulted in a total of 48 charges. The bond included house arrest, GPS monitoring, and required that Murdaugh relinquish his passport and waive extradition should he leave the state. Lee also enforced substance-abuse counseling and random drug testing for Murdaugh at a residential facility in the state.
A different judge, Clifton Newman of Kingstree, initially refused him bond twice, The Post and Courier reported.
On Jan. 4, attorneys Dick Harpootlian and Jim Griffin filed a motion requesting Lee to reconsider the bond, The Post and Courier reported. They said the state constitution allowed Murdaugh to be released on bail, as none of his crimes are violent.
Murdaugh faces dozens of state charges related to theft for stealing from his former clients, The Post and Courier reported.
Murdaugh also faces fraud charges after confessing in September to hiring Curtis Edward Smith to kill him in a plan to leave a $10 million insurance payout to his son Buster, according to The Post and Courier. He survived the shooting and checked himself into a rehab center for opioid addiction later.
Murdaugh's wife Maggie and son Paul were also shot to death at their hunting property in June 2021, according to The Post and Courier. Murdaugh found them. His lawyers maintained Murdaugh has nothing to do with their deaths, AP reported. Their deaths remain unsolved.