Lawyer 'Appalled,' Sees No Probable Cause For Clinton FBI Search Warrant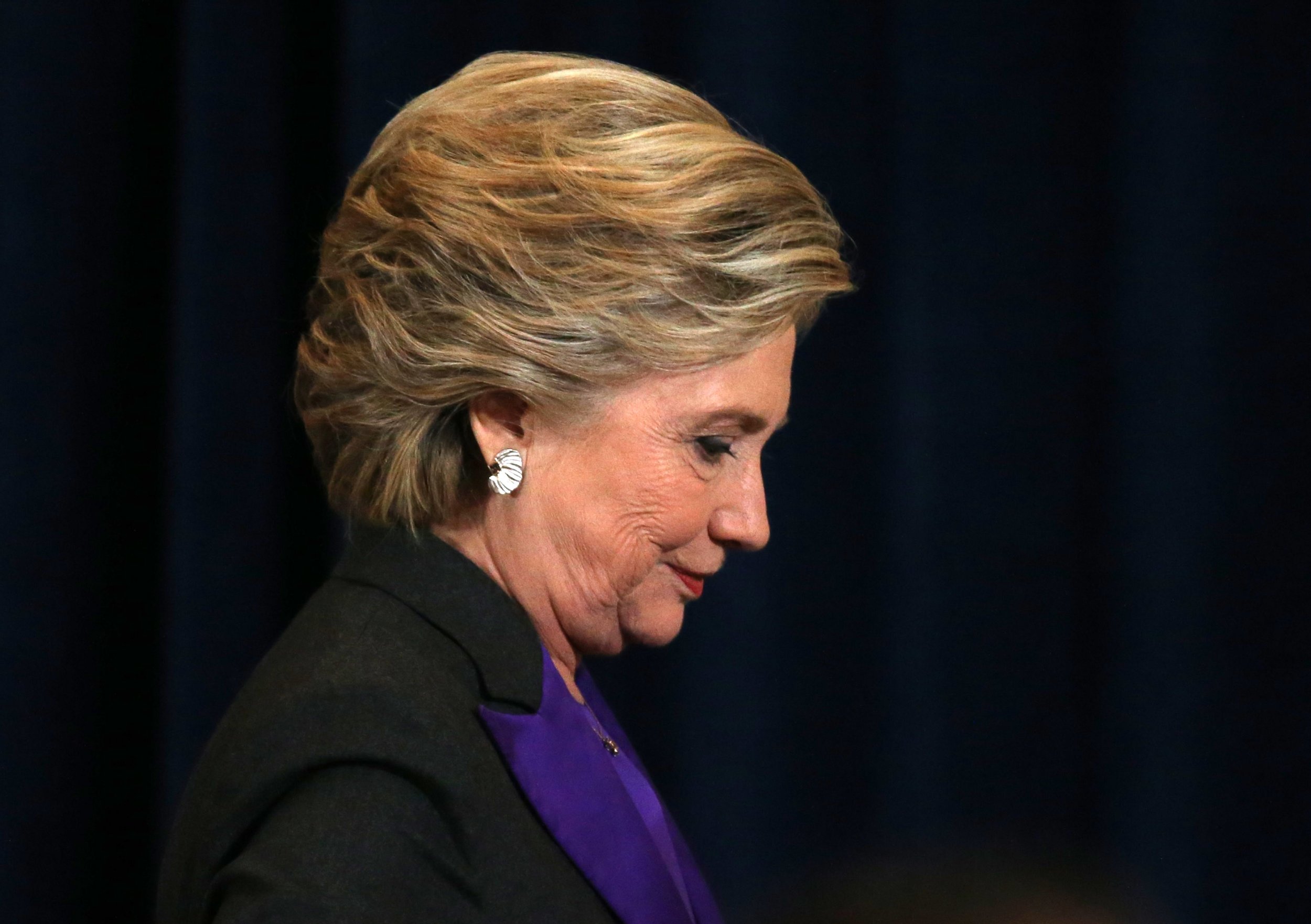 The search warrant that gave FBI agents access to a cache of Hillary Clinton emails just nine days before the recent presidential election was unsealed Tuesday. It shows that FBI agents obtained the warrant by telling a federal judge they believed the emails contained classified information that broke the law.
"There is probable cause to believe the subject laptop contains evidence, contraband, fruits, and/or other items illegally possessed in violation of [federal law]," reads the signed affidavit of an FBI agent, filed October 30 in support of the search warrant for the silver Dell laptop belonging to Anthony Weiner, the former congressman and estranged husband of top Clinton aide Huma Abedin.
"There is also probable cause to believe that the correspondence between them located on the subject laptop contains classified information which was produced by and is owned by the U.S. government," reads the heavily redacted affidavit for the warrant.
A week later, and just two days before the election, FBI Director James Comey announced there was nothing in the new emails to merit changing his recommendation that Clinton not face criminal charges over her handling of classified information while she was secretary of state.
Manhattan federal court Judge Kevin Castel ordered on Monday that the warrant be unsealed Tuesday at noon, in response to a lawsuit filed by Los Angeles lawyer E. Randol Schoenberg, best known for recovering Jewish-owned art looted by the Nazis.
Schoenberg has argued that Comey's announcement cost Clinton the election and questioned whether the FBI director had a political motivation when he announced 11 days before the election that a review of the emails was necessary.
In a statement Tuesday afternoon, Schoenberg said the search warrant showed no probable cause that would justify Comey notifying Congress, adding that he was "appalled" by the lack of cause presented in the affidavit.
Related: Hillary Clinton's emails: The real reason the FBI is reviewing more of them
"I see nothing at all in the search warrant application that would give rise to probable cause, nothing that would make anyone suspect that there was anything on the laptop beyond what the FBI had already searched and determined not to be evidence of a crime, nothing to suggest that there would be anything other than routine correspondence between Secretary Clinton and her longtime aide Huma Abedin," Schoenberg said in the statement.
The search warrant and its release have a long and controversial history. The FBI started an investigation last year into a private email server Clinton used while she was secretary of state, then announced in July that no one would face criminal charges and that it had completed its investigation.
However, when an unrelated probe into whether Weiner had exchanged sexually explicit messages with an underage girl turned up emails between Clinton and Abedin on his computer in late October, Comey announced a review of those emails, and the FBI obtained a search warrant to examine them.
Just two days before Clinton was beaten by Donald Trump, Comey said the emails on Weiner's computer did not warrant new action against her. Since the election, Clinton has blamed her loss to Trump in part on Comey's late-October announcement.
Schoenberg also believes Comey's 11th-hour announcement cost Clinton the election, and he hired lawyers to file a lawsuit earlier this month in an attempt to unseal that search warrant and related affidavits.
"There's a possibility that somebody gave them false information because they wanted them to reopen the investigation," Schoenberg told Newsweek last week, comparing that possibility to someone falsely telling police there were drugs in a house to prompt a police raid that terrorized the house's occupants.
Conservative activists on Tuesday noted the search warrant called the probe a "criminal investigation," which contradicted past Clinton assertions that the probe was just a "security inquiry" and energized those who want the investigation into Clinton's email server to continue.
Tom Fitton, president of Judicial Watch, a conservative public interest group focused on government corruption, tweeted, "Abedin search warrant reconfirms criminal nature of Hillary Clinton's email system. Trump administration must look into this."
Read more from Newsweek.com:
- Federal judge may unseal controversial FBI search warrant for FBI emails
- FBI recommends no charges after latest Clinton email review
- Clinton camp: "No real explanation" on why Comey sent letter