Lawyer Richard Jensen asked to withdraw from Police Officer David McCoy's murder trial after comments circulated about Jensen asking a reporter to cover his low-budget movie in exchange for an interview.
Jensen, a criminal defense attorney out of Huntsville, Alabama, was representing McCoy, 28, on a capital murder charge in the Jan. 7 killing of McCoy's girlfriend Courtney Spraggins, 26, who was seven months pregnant. Her cause of death was a gunshot wound to the head, according to NBC 15 News.
When reporter Brittany Harry of WAAY 31 ABC contacted Jensen for an interview regarding the case, Jensen agreed to an interview if, in exchange, the station agreed to cover his low-budget film he wrote, directed and stars in called No Man's Law.
Harry told Jensen over a recorded phone call the station was "not comfortable doing that" in exchange for an interview. Jensen declined comment, then a few hours later filed a gag order on the news coverage of McCoy's trial.
The gag order was filed with McCoy's other attorney, Whitney Tillman, and the motion stated the media "has a terrible record of printing matters inaccurately, thus inflaming" potential jurors. The order would bar the public from seeing written documents about the case and it also asked to bar lawyers involved from talking about the case outside of court.
After filing the order, Jensen then asked to withdraw from the case, which Judge Alison S. Jones granted. He wrote that his "personal animus toward the local 'fake news' media has spilled over into this case" and he didn't want his personal interactions with the "gotcha media" to hurt the case," according to the Associated Press.
A former Marine, McCoy worked as a patrol officer for 2 1/2 years with the Huntsville Police Department. He met Spraggins through the dating app Tinder, according to her mother. The two began a long-distance relationship, as Spraggins lived in Triton, Georgia. She was planning on moving to Huntsville.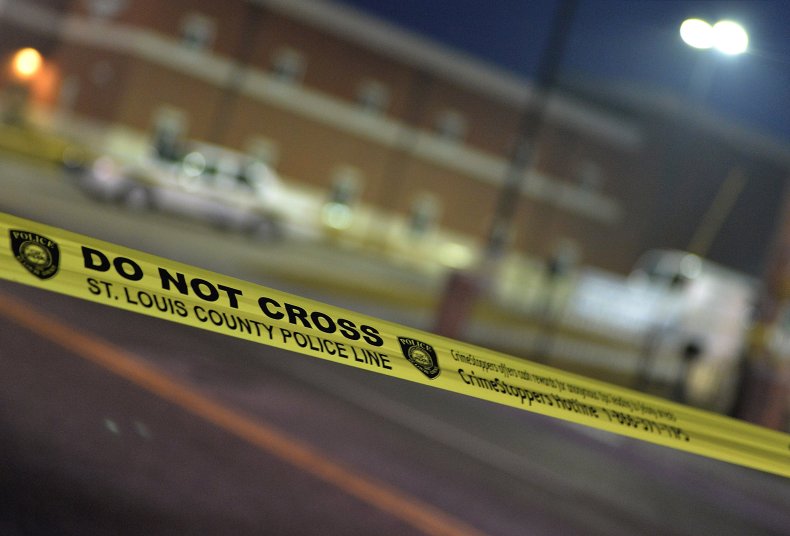 Sources told WAAY that McCoy was engaged to another woman, and they took engagement photos in October.
McCoy is currently being held in Madison County Jail without bond and his preliminary hearing is scheduled for Jan. 28. He could face the death penalty if convicted.
According to the No Man's Law IMDb page, "Dee Duncklee is a disgraced border patrol agent. Since becoming a whistle-blower, his life has devolved into a series of tragedies. When he discovers a trafficked Mexican girl, he decides to rescue her and take her to her family. This triggers a manhunt. It's a race against time, and the odds, but to save this child, he will obey no man's law."