Lawyer for Women Accusing WikiLeaks Founder Maintains Charges of Sexual Misconduct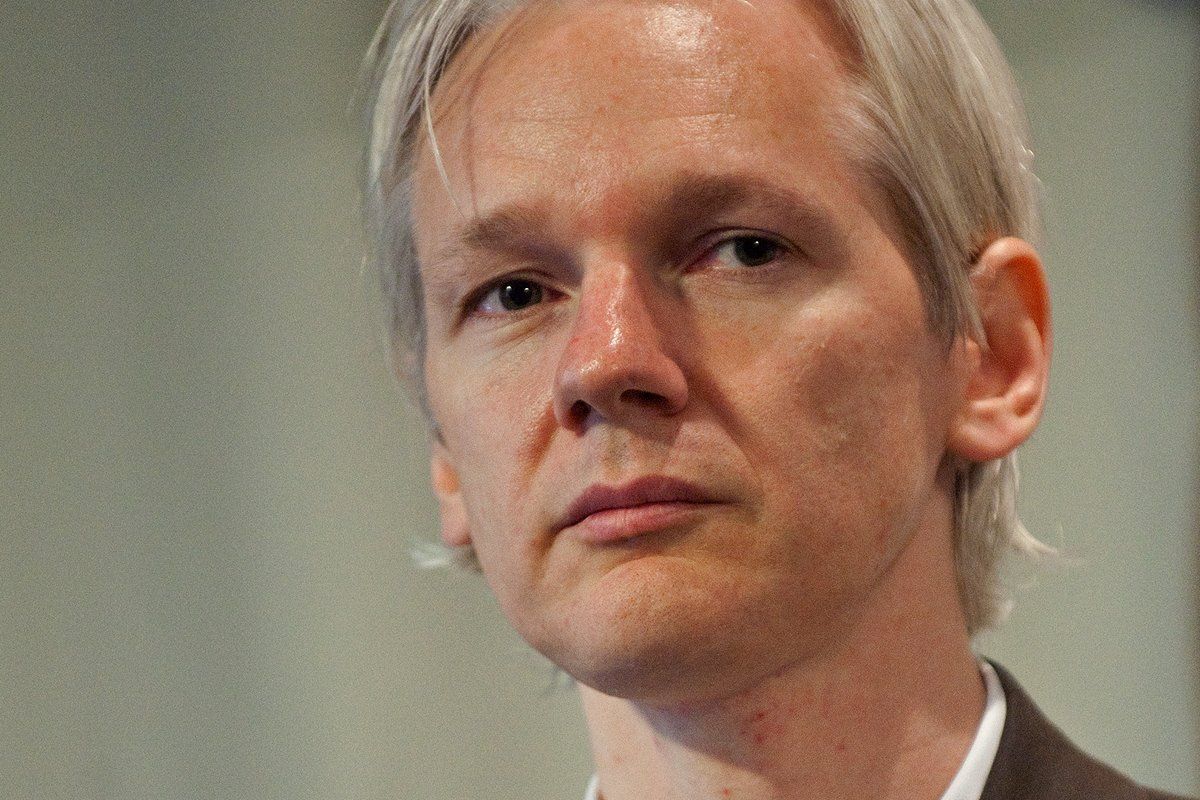 A Swedish lawyer representing two women whose allegations triggered a sexual-misconduct investigation of WikiLeaks founder Julian Assange has given Declassified the first on-the-record confirmation of the allegations that led to the issuance—and then rapid cancellation—of a warrant on a rape charge and to a parallel investigation into alleged "molestation." Claes Borgstrom of the Stockholm law firm Borgstrom and Bostrom, who is representing two women who said they had sexual relationships with Assange, said his clients complained to the police of Assange's reluctance to use condoms and unwillingness to be tested for sexually transmitted disease.
Separately, a spokeswoman for the prosecutor reviewing the case said the investigation into the rape charge was officially closed on Wednesday. But the investigation into allegations of "molestation" is still continuing. As part of this investigation, an official spokeswoman said, Swedish authorities will now seek to conduct an official interrogation of Assange.
Borgstrom said that specific details about the the allegations had not yet appeared in Swedish media. But he acknowledged that the principal concern the women had about Assange's behavior—which they reported to police in person—related to his lack of interest in using condoms and his refusal to undergo testing, at the women's request, for sexually transmitted disease. A detailed, chronological account of the women's alleged encounters with Assange—which in both cases began with consensual sexual contact but later included what the women claimed was nonconsensual sex, in which Assange didn't use a condom—was published on Tuesday by The Guardian; a Declassified item included a more explicit reference than The Guardian to Assange's declining to submit to medical tests.
Apart from confirming the basic substance of the women's allegations, Borgstrom declined to identify them or discuss their contacts with Assange and Swedish authorities in greater detail. However, the lawyer did say he had learned that Swedish prosecutors had decided on Wednesday to formally terminate the most sensational of the investigations they had opened as a result of the women's reports to police—the allegation that led last Friday to a junior prosecutor issuing a warrant for Assange's arrest on a charge of rape. The warrant was canceled a few hours later when a more senior prosecutor examined the file and concluded there was insufficient evidence to justify such a drastic step.
Karin Rosander, spokeswoman for the prosecutor's office in Stockholm, confirmed to Declassified that the prosecutor had decided that Assange should face official questioning in the molestation investigation and that prosecutor Eva Finné is now "going to get him interrogated by police." Rosander said authorities believe that Assange is still in Sweden, and that he has made public statements indicating he is willing to be questioned. Rosander said there is no set time frame in which the interrogation must take place, but that it was likely to occur in the next few days.
Borgstrom said that he was dissatisfied with the prosecutor's decision to terminate the rape investigation, and that he was likely to appeal this decision to a higher-ranking prosecutor as early as Thursday. Rosander confirmed that there is a legal procedure available for such an appeal. Borgstrom said that in his personal opinion, there was "more than enough" evidence in the case for authorities to continue to investigate Assange. He said suggestions by Assange and some WikiLeaks supporters that the sex investigation in Sweden was somehow related to "dirty tricks" launched against him and the whistle-blowing Web site by their antagonists in the CIA, the Pentagon, or elsewhere in the U.S. government were "nonsense ... These are two ordinary women who are victims of something that happens all the time."
In Twitter messages and a handful of interviews, Assange and WikiLeaks have denied he was involved in any wrongdoing. On Sunday, Assange told Al-Jazeera: "It is clearly a smear campaign ... The only question is who was involved. We can have some suspicions about who would benefit, but without direct evidence, I would not be willing to make a direct allegation."
When details of the investigation began to seep out late last weekend, Declassified sent Assange a detailed e-mail inquiry, to which he did not reply. He has now hired a prominent Swedish defense lawyer, Lief Silbersky, who could not be reached for comment Wednesday on the latest developments. But Silbersky told Bloomberg News, "We are sitting and waiting for the police to call ... I hope it happens tomorrow so he can leave Sweden."