Lawyers for 'Rust' Armorer Claim Fatal Bullet May Have Been Sabotaged by Disgruntled Crew
Attorneys representing the armorer for the film Rust said Wednesday they are investigating whether someone tried to "sabotage the set" by placing a live bullet in with blank rounds. The resulting shooting caused the death of cinematographer Halyna Hutchins after actor Alec Baldwin fired a prop gun that contained a live round.
Jason Bowles and Robert Gorence are representing Hannah Gutierrez-Reed, who was the film's armorer in charge of weapons on Rust's Santa Fe County set in New Mexico. During an interview on NBC's Today show, the lawyers said a third party could have inserted a live round in the box of bullets that was labeled as containing dummy rounds.
"I believe that somebody who would do that would want to sabotage the set, want to prove a point, want to say that they're disgruntled, they're unhappy," Bowles told Today host Savannah Guthrie. "And we know that people had walked off the set the day before."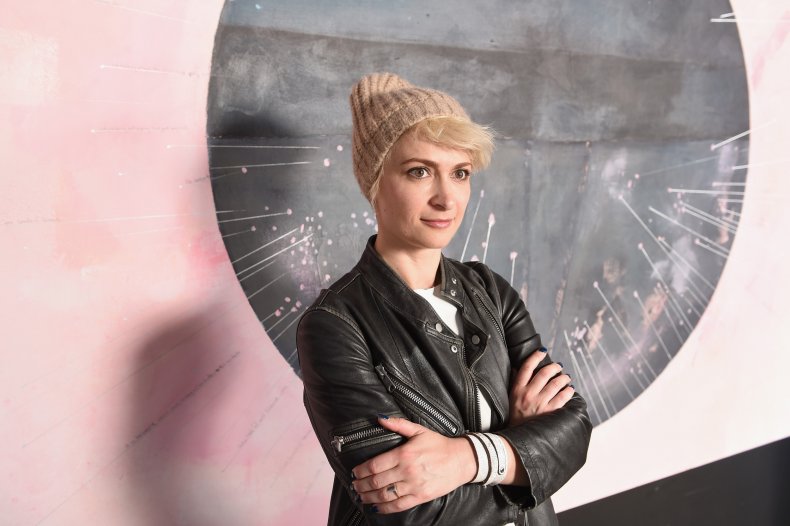 When Guthrie asked if Bowles thought a crew member could have committed such an act, he answered, "I think you can't rule anybody out at this point."
He continued, "We know there was a live round in a box of dummy rounds that shouldn't have been there. We have people who had left the set, who had walked out because they were disgruntled. We have a time frame between 11 [a.m.] and 1 [p.m.], approximately, that day, in which the firearms at times were unattended, so there was opportunity to tamper with this scene."
On Monday, NBC News reviewed an email it obtained from Lane Luper, Rust's A-camera first assistant. The message showed he had resigned the day before the shooting of Hutchins and cited concerns he had about accidental discharges on the set and a lack of safety meetings.
Luper characterized safety procedures on the set as "fast and loose" in the email, according to NBC News.
An affidavit released last Wednesday showed that Gutierrez-Reed told a detective she had checked the dummy rounds on the day the cinematographer was shot and had made sure none were "hot." She also told the detective she had left the ammunition out on a cart on the set while the crew took a lunch break.
Affidavits from the Santa Fe County Sheriff's office also indicate that assistant director Dave Halls had yelled "cold gun," meaning it contained no live rounds, before Baldwin handled the weapon. Santa Fe County Sheriff Adan Mendoza has said it's not yet clear who inspected and who last handled the weapon before it was handed to Baldwin.
Investigators have not yet indicated if they have any knowledge of firearms being left unattended on Rust's set during the period before the shooting.