Lawyers Who Pushed Election Fraud Ordered to Pay $180K Legal Costs for Dominion, Facebook
Lawyers who filed a class-action lawsuit alleging that the 2020 presidential election was stolen from former President Donald Trump were ordered by a federal judge to pay more than $180,000 in fees to Dominion Voting Systems, Facebook and others, the Associated Press reported.
The now-dismissed lawsuit accused Facebook of suppressing conservative voices leading up to the election and also named Dominion, whose voting machines and systems have been scrutinized as part of larger election fraud claims.
The lawyers were ordered to pay $62,930 to Dominion and $50,000 to Facebook. Election officials in four swing states were also named in the suit and will be receiving penalty proceeds from attorneys Gary D. Fielder and Ernest J. Walker, AP reported.
U.S. Magistrate Judge N. Reid Neureiter first ruled in August that the two lawyers should pay penalties, writing that their lawsuit "put into or repeated into the public record highly inflammatory and damaging allegations that could have put individuals' safety in danger."
"Doing so without a valid legal basis or serious independent personal investigation into the facts was the height of recklessness," he added.
He awarded the fees Monday, saying that the class-action suit was meant to manipulate "gullible members of the public" and contributed to the Jan. 6 Capitol insurrection. Neureiter stayed the awards while an appeal to the 10th U.S. Circuit Court of Appeals in Denver is in progress, according to AP.
Trump and his allies were responsible for dozens of their own lawsuits in the months after the 2020 election, though judges in battleground states repeatedly struck down the legal challenges.
For more reporting from the Associated Press, see below.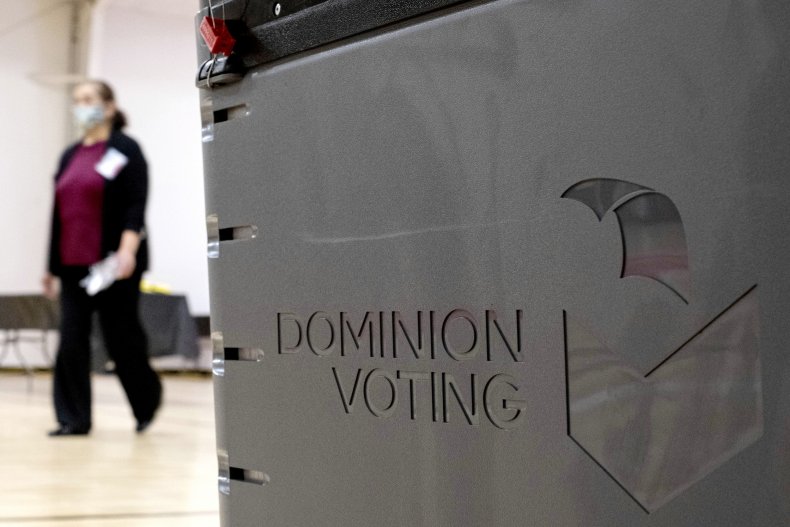 Neureiter scolded the attorneys, saying they'd appealed for public donations to hire legal experts for their case though none were hired, and that the insurrection at the U.S. Capitol was promoted by the lies it repeated.
He said the suit repeated "unverified and uninvestigated defamatory rumors that strike at the heart of our democratic system and were used by others to foment a violent insurrection that threatened our system of government."
Repeated audits and recounts found no significant fraud in the presidential election. Trump's own administration said the election was clean. Still, Trump and his allies filed dozens of suits. Ultimately they lost more than 60 of the election lawsuits.
Fielder and Walker were not connected with other Trump lawyers. They argued in court that they were trying to protect democracy.
Telephone messages and emails seeking comment from Fielder and Walker on Wednesday were not immediately returned.