Drug Dealers Allegedly Flew Drugs in Suitcases From Los Angeles to Detroit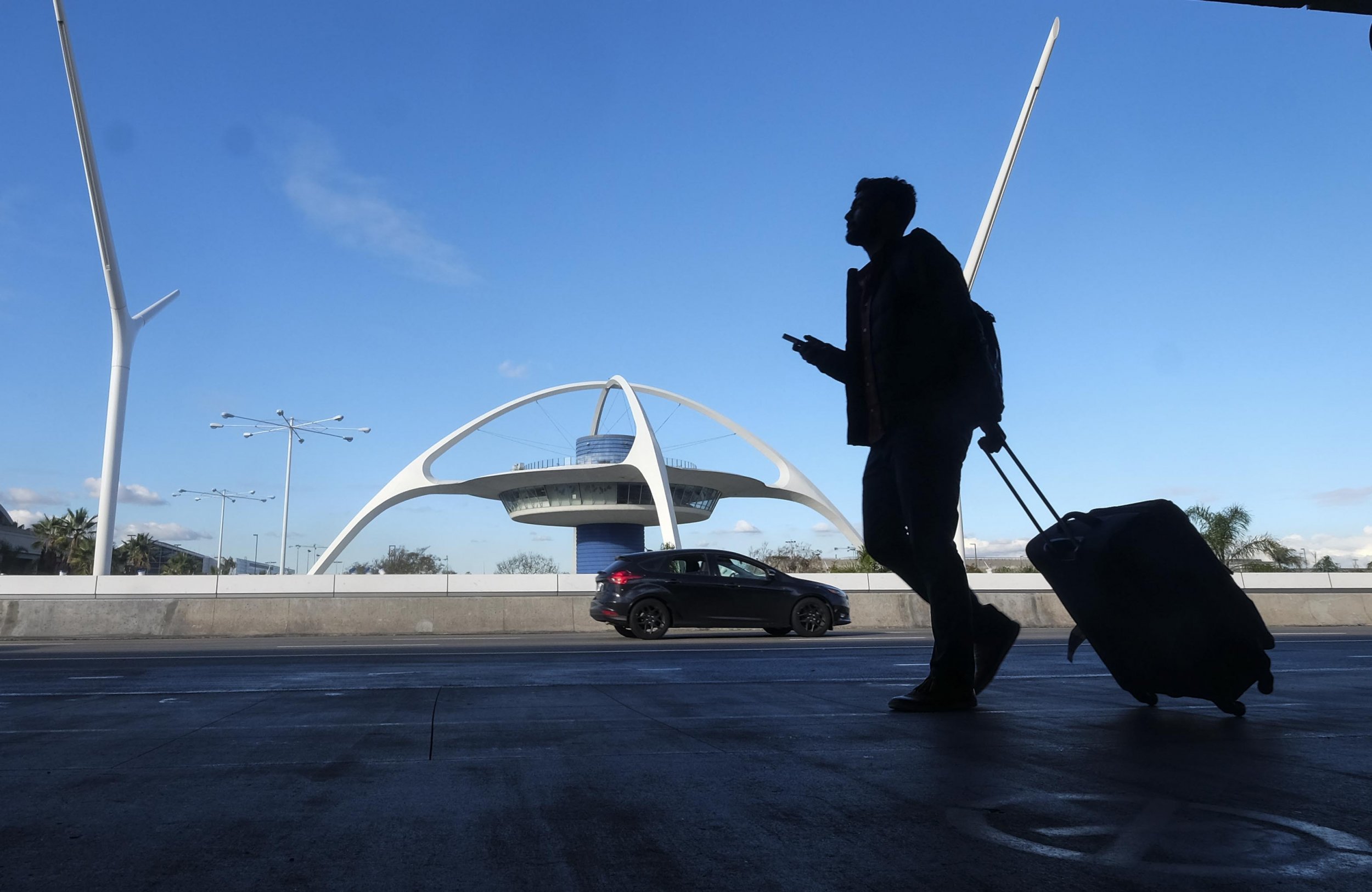 For years a group of stealthy smugglers brazenly moved suitcases loaded with kilos of heroin and cocaine aboard Los Angeles to Detroit commercial jetliners.
That ended after longtime fugitive Kevin "Wood" Blair was captured.
The man, who had absconded for almost four years after he was named as the triggerman in a 2012 drive-by shooting—was pinched after Drug Enforcement Agency (DEA) agents on March 6, 2017 nabbed one of his couriers who checked a piece of luggage on a Baltimore-bound Spirit Airlines flight (with a Detroit layover) that contained two kilograms of heroin and approximately one kilogram of cocaine at Los Angeles International Airport (LAX).
The criminal complaint, filed last year in Los Angeles federal court, states that Mason boarded the Flight 709 headed to Detroit "with the drugs supplied by [Blair]" and an unindicted co-conspirator "in her luggage."
That flight was curiously delayed from takeoff, according to a text message captured at the time by Mason to Blair, according to the complaint.
"At his direction, numerous drug couriers flew from Detroit to Los Angeles, where defendant provided them with cocaine and heroin to conceal in their luggage, and then flew back to Detroit to distribute the drugs," according to the Sentencing Memorandum reviewed by Newsweek.
One of Blair's couriers, Kennsha Mason, 30, of Detroit, was arrested on the spot after a scan of her suitcase revealed "three individually wrapped items that were vacuum sealed and wrapped with a layer of carbon paper" that weighed around 4 kilograms.
Once in custody, Mason copped to muling cocaine and heroin from Los Angeles to Detroit "on four or five occasions," according to prosecutors.
On each Detroit trip paid for by Blair, Mason earned $3,500, according to an interview recounted in an affidavit.
"The trend of criminal organizations utilizing the Los Angeles International Airport to distribute narcotics nationwide is on the rise," DEA Special Agent in Charge Steve Comer said after the arrest. "Every time an illegal substance is smuggled onto a commercial airliner, it presents an unacceptable compromise to passenger safety."
Federal prosecutors contend that Blair, 47, of Pasadena, California, worked in tandem with Detroit-native Delano "Bop Bop" Leflore, 37, to oversee the drug mule syndicate through checked luggage commuting on commercial airlines.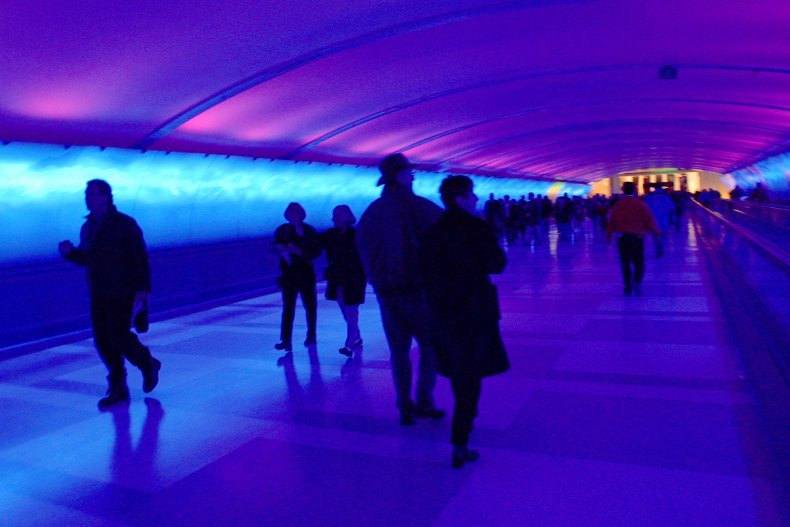 Both men were sentenced on Monday to a decade or more of prison time.
Their trusted couriers, Mason and Gabriela Maria de Leon, 29, of Woodland Hills, California, were hit with prison sentences (two years for Mason and a little over a year for Leon) after each pleaded guilty to trafficking heroin and cocaine on behalf of Blair and Leflore, according to court documents.
Had they been found guilty after a trial, they could have been sentenced to 20 years or more.
Blair caught a light sentence because prosecutors admitted, that neither his "significant criminal history" (involving two drug convictions)—or the fact that he had "been a fugitive for four years prior to his arrest in this case" were touched upon in factoring in his sentence.
That said, prosecutors pushed in the sentencing document for Blair to receive "a significant sentence" in order to account for the severity of [his] crime."
"Blair obtained heroin and cocaine from his supply source in Los Angeles" and then using a Pasadena townhome as his stash house, relied on Mason and Leon to fly it to Motown "with the narcotics concealed in their luggage," the original complaint reads.
Blair had been a notable fugitive and led U.S. Marshals on a four-year chase after earning a spot on Detroit's Most Wanted list.
"Kevin Blair was riding in a gold Chevy Impala, pulled up next to the victim, and opened fire on him," Deputy U.S. Marshal Rob Watson told WXYZ soon after the attack.
It appears Blair's target dodged death, suffering only a gunshot wound to the leg.
Blair was also the mastermind in the narco airfare operation.
Blair orchestrated the directed plan to procure the drugs and then let LeFlore booking "airline tickets with his credit cards" and another unnamed individual "to arrange for the couriers' ground transportation and lodging," the sentencing document notes.
Once in Los Angeles, the document goes on, "the couriers would take the drugs that [the] defendant gave them, conceal the drugs in their luggage, and return to Detroit, all at [Blair's] direction."
Weeks after Mason was caught in the LAX bust, it appears that Blair turned his sights on shipping dope through the mail. In fact, On March 28, 2017, prosecutors confirmed in the complaint that DeLeon, on Blair's behest, "mailed approximately 1,017 grams of a mixture and substance containing a detectable amount of heroin to Detroit, Michigan."