Lax Opioid Settlements Helped Boost This Drugmaker's Stock
Teva Pharmaceuticals' stock was up more than 14 percent on the New York Stock Exchange Monday afternoon after reports that the drugmaker would pay far less than investors expected as part of its opioid settlement agreement.
In the settlement, reached late Sunday night, three distributors along with Teva will pay $260 million to two Ohio counties for their role in causing the opioid crisis. Teva agreed to pay $20 million over three years and to donate $25 million in anti-addiction medication.
Investors didn't think Teva would get off so easily, according to Soo Romanoff, an analyst that covers drug companies for Morningstar Investment Services.
"People really thought Teva was going to go bankrupt," Romanoff said in an interview with Newsweek.
Representatives from Teva did not immediately respond to Newsweek's request for comment.
Past reports estimated Teva's payouts and legal fees could cost billions for years to come. That worried investors after a rocky few years for the drugmaker that saw more debt for Teva among its several acquisitions, declining revenue and deflated prices. Instead, the company will pay less than 0.014 percent of its annual revenue as of 2018 over a 10 year-period and produce free drugs at just a slice of their operating cost.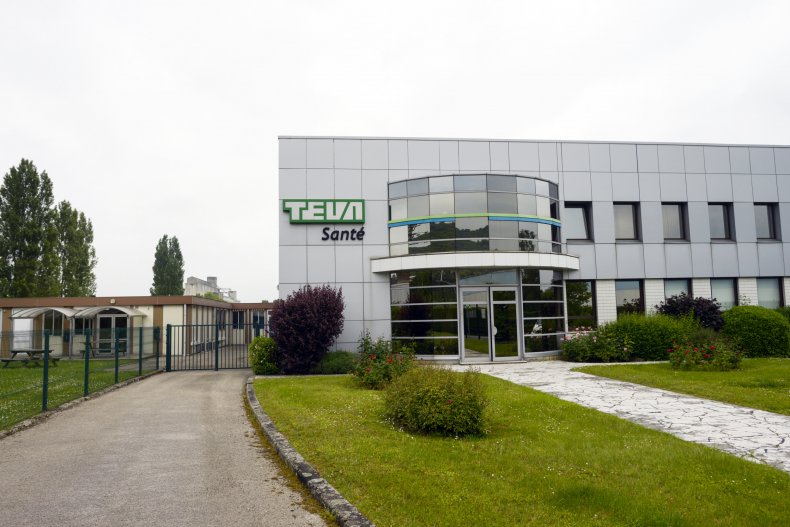 The biggest relief for investors was Teva's significantly reduced cash settlement. If the company had to pay the speculated amounts, Teva may have had difficulty securing debt from lenders even at higher rates, according to Romanoff. Meanwhile, the medication Teva is tasked with donating can be produced with its excess production capacity.
"With these dollars they're publicizing, this is really great news," Romanoff added.
It's a somewhat different story for the remaining litigants in the Ohio settlement. Whereas investors were relieved Teva got out with minimal cash requirements and may have settled its remaining caseload, drug distributors AmerisourceBergen, Cardinal Health and Mckesson are still on the hook for future civil cases and had to pay more upfront.
Last week, the Wall Street Journal reported these companies were talking about paying $6 billion each over 18 years to settle thousands of cases included in the federal suit originally scheduled for Monday morning. In comparison, paying out $86.7 million each just to settle with two singular counties isn't as attractive a deal, according to Romanoff.
AmerisourceBergen was down nearly 3 percent on the New York Stock Exchange Monday at 3:37 p.m. EDT, while Cardinal Health and McKesson were down nearly 2 percent at the same time.
Teva also announced it had an agreement in place to settle thousands of its remaining suits with North Carolina, Pennsylvania, Tennessee, Texas and other defendants, according to Bloomberg News. In these settlements, Teva would pay $250 million in cash over 10 years, plus $23 billion worth of pharmaceutical drugs.
Teva was trading up at nearly 9 percent at 3:51 p.m. EDT after previous highs of 14 percent growth.
The opioid epidemic cost hundreds of thousands of lives plus drained the U.S. economy of at least $631 billion over four years. Most of that cost was absorbed by individuals' health-care spending and premature mortality, according to the Society of Actuaries.
Recent government responses to cull overdoses have caused barriers to treatment for patients with chronic pain. More than four out of five doctors are reluctant to take on patients using prescribed opioids, while 70 percent report they could use more training on tapering people off their current medication and onto alternative treatments.