LAX Passengers Can Now Bring Weed on Flights
Travelers can now take weed into Los Angeles International Airport, depending on their destination.
Since California has legalized marijuana, officials said it was no longer a crime to possess the substance. But be aware that LAX has imposed some restrictions. Passengers can carry a maximum of about an ounce—28.5 grams to be precise.
A spokeswoman for the Transport Security Administration warned that fliers could still be arrested, depending on where their flight lands. "TSA's focus is on terrorism and security threats to the aircraft and its passengers," Lorie Dankers told ABC 7. "Whether or not the passenger is allowed to travel with marijuana is up to law enforcement's discretion."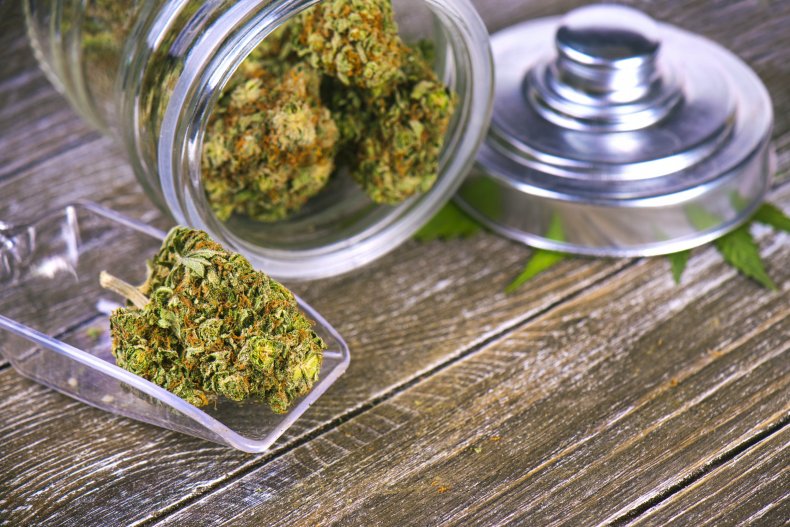 LAX confirmed the rule change on its website and issued a similar warning. "In accordance with Proposition 64, the Los Angeles Airport Police Department will allow passengers to travel through LAX with up to 28.5 grams of marijuana and 8 grams of concentrated marijuana.
"However, passengers should be aware that marijuana laws vary state by state and they are encouraged to check the laws of the states in which they plan to travel."
Nine states in the U.S. have legalized marijuana for recreational use, along with the Northern Mariana Islands and Washington, D.C. Thirty states, along with Washington, D.C., Puerto Rico and Guam, have legalized marijuana for medicinal purposes. International travelers need to check the marijuana laws of the country they are traveling to.
Earlier this month, South Africa ruled that private marijuana use must be decriminalized. "It will not be a criminal offense for an adult person to use or be in possession of cannabis in private for his or her personal consumption," Deputy Chief Justice Raymond Zondo said. He added that the previous law banning the use of marijuana was "unconstitutional and therefore invalid."
The vast majority of Americans believe weed has at least some health benefits despite a lack of scientific evidence. Of 9,000 U.S. adults who responded to an online survey, 81 percent said they believed the drug had one or more health benefits, researchers found in a study published in the journal Annals of Internal Medicine.
"[People] believe things that we have no data for," said study author Salomeh Keyhani, a general internist and health services researcher at the University of California, San Francisco School of Medicine. "We need better data… We need any data."