Mother of Trans Woman Who Died at Rikers Files Federal Civil Rights Lawsuit Against New York City
The mother of a transgender woman who died while in pre-trial detention at New York's infamous Rikers Island jail complex filed a federal civil rights lawsuit against the City of New York on Monday.
Layleen Polanco was 27 years old when she was found unresponsive inside her cell in the Rose M. Singer Center at the island-jail facility. She had epilepsy and schizophrenia, conditions which her mother, Aracelis Polanco, alleges were allowed to exacerbate due to the negligence of corrections officers, ultimately contributing to her premature death.
Aracelis Polanco claimed in the lawsuit that her daughter's death on June 7 occurred as a result of "personnel [who] failed to provide her safe housing, adequate medical care, and proper accommodation for her disabilities."
Her daughter was assigned to a special housing unit for transgender women, but she was soon transferred to a restrictive housing unit after officials said she engaged in a physical altercation with another inmate. Former inmates have described this restrictive unit as tantamount to solitary confinement.
Around the time of her confinement to the restrictive housing unit, Layleen suffered a head injury, and her mother alleged that corrections officers and healthcare officials were aware of her injury, but did nothing to treat it.
Several days later, Layleen was discovered unresponsive in her cell. The lawsuit accuses corrections officers of knocking on her door before walking away once they did not receive a response from Layleen. One inmate is cited as having remarked that officers said Layleen was "asleep."
Hours later, jail staff returned to Layleen's cell where she was found dead, her body allegedly cold to the touch.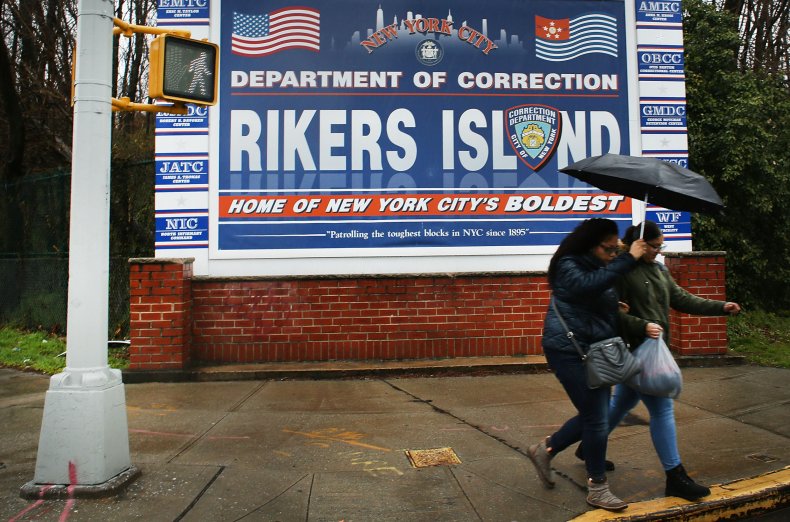 In her lawsuit, Aracelis asserts that epilepsy patients require round-the-clock monitoring to prevent suffocation and other life-threatening hazards that can occur during a seizure. The restrictive units don't afford inmates this heightened level of attention from medical staff.
The action in federal court formally accuses the City of New York, jailhouse personnel and medical staff of negligence which deprived Layleen of her civil rights under the Fourteenth Amendment. The suit also charges the respondents with violating the Americans with Disabilities Act over their alleged failure to accommodate Layleen's medical needs.
Layleen is believed to be the tenth trans woman of color to die from instances of alleged violence or neglect in 2019 alone. A 2018 report from the State Commission of Correction listed Rikers as among the state's five most troubled facilities.
"Rikers Island continues to be plagued by managerial failures, significant structural problems, regulatory compliance failures, identified deficiencies that remain unaddressed, and unabated harm to both staff and inmates alike," the report from the government watchdog found. "The Commission has sought to assist Rikers management in addressing these and many other deficiencies, and facilitate improvements, but those efforts have not been successful, further highlighting the need for closure of all jail facilities located on Rikers Island."
In 2017, New York City Mayor Bill de Blasio announced his intent to bring about the closure of Rikers, putting forth a 10-year plan that would see the facilities on the island shutter amid a push to reduce incarceration rates.
"Our thoughts remain with Layleen Polanco's family, friends and community. Her death is particularly painful given the long and tragic history of injustice toward the transgender community, which we will not stand for. Any loss of life in our custody is unacceptable, and we must continue our work towards enacting long-term criminal justice reform," de Blasio's office said in a statement to Newsweek.
This story has been updated to include a comment from the New York City Mayor's Office.