Once the nation's fastest-growing sector, the number of technology companies laying off employees has increased every month since January, reaching 95 in June, affecting more than 48,000 people, according to data from Trueup.
And the layoffs aren't limited to the tech sector.
Zumper, the largest privately owned rental platform in North America, announced that it would lay off 15% of its workforce last Thursday. Two weeks earlier, the leading electric vehicle maker, Tesla, announced that it would lay off 10% of its salaried workforce.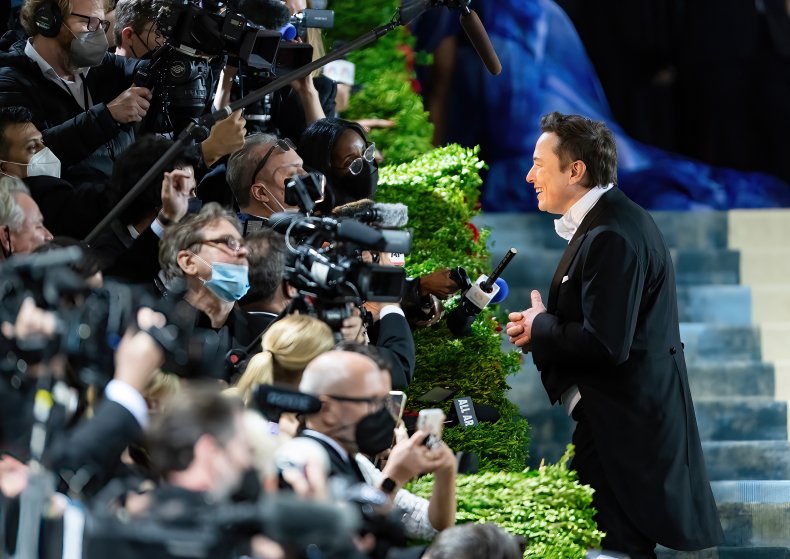 And after demand in May came in 17% below expectations, the popular real estate brokerage, Redfin, recently announced plans to lay off about 470 employees, 6% of workforce.
"I said we wouldn't lay off people unless we had to," Glenn Kelman, CEO of Redfin, wrote in a company-wide email sent on June 14. "We have to."
These downsizes are stoking fears of an economic downturn, with a growing number of business leaders and American consumers convinced that the economy has already begun declining.
According to separate surveys conducted by the Conference Board and Country Financial, more than 60% of executives and 82% of consumers expect a recession by 2023.
Former Treasury Secretary Larry Summers is also anticipating a decline.
"Nothing is certain and all economic forecasts have uncertainty," he told Meet The Press on Sunday, "but my best guess is that a recession is ahead."
"I base that on the fact that we have not had a situation like the present, with inflation above 4% unemployment below 4%, without a recession following within a year or two," he added.
President Joe Biden and Federal Reserve Chair Jerome Powell have responded to these concerns by trying to reassure the public that a recession is "not imminent," and that high employment numbers will help Americans deal with rising costs in the near-term future.
"We are not trying to induce a recession now. Let's be clear about that," Powell said during a press conference last Wednesday, after raising interest rates by 75 basis points.
"We at the Fed understand the hardship that inflation has caused," he added. "We are strongly committed to bringing inflation back down, and we are moving expeditiously to do so."
Despite these attempts at reassurance from officials, however, American consumers and businesses remain concerned about rising costs and a worsening economic environment.
And some recent projections add credibility to these claims.
During last week's Federal Open Market Committee meeting, the median projection for real GDP growth in 2022 was downgraded from 2.8% to 1.7%. Additionally, while the national unemployment rate has hovered around 3.6% for the last three months, economists at the US Federal Reserve now expect that number to reach 3.9% by 2023.
And while it is true that Americans, particularly those making low incomes, have seen significant wage growth over the last year, for many, this growth has not kept pace with the annual inflation rate on staples like food, energy, and housing, according to the U.S. Bureau of Economic Analysis.
And many Americans are getting an increased sense that the White House is out of touch with the experiences of everyday Americans, said political analyst Frank Luntz.
He went on CNBC last Friday to predict that their frustration will be reflected in the polls.
"Donald Trump misidentified the stock market as the aspect people related to when they decided whether things were good or bad," he said. "Joe Biden is misidentifying jobs."
"Unless he gets this inflation under control where people are not exasperated, and unless he does something immediately, this is going to affect the midterms," he added.
Before news broke of negative GDP growth in the first quarter of 2022, Biden's approval rating stood at 42%. Since then, it has continued a decline to about 36% as of last week, according to Reuters.
But despite the worsening approval ratings and media speculation, President Biden continues to urge Americans to remain calm.
"Be confident," he said to Americans while discussing the economy in a sit-down interview with the Associated Press last Thursday. "We are in a stronger position than any nation in the world to overcome this inflation."
"That is not hyperbole. That is a fact," he later added.
And while some pundits criticize Biden for being out of touch, Dr. Aaron Sojourner, an economist and senior researcher who worked in both the Obama and Trump administrations, agrees with the President that the American consumer is in a relatively strong financial position.
While prices have clearly risen across the board, he argues that the average American household has more wealth and is in a better position to absorb these costs than they were just two years ago.
Cautious not to predict a recession, he also advised against using any single indicator, such as layoffs, as a complete measure of the economy.
"My impression so far is that this has been isolated to a pretty small group of companies," he told Newsweek. "There are 6 million employers in the country, so dozens of companies saying something is still a very tiny thing."
Chelsie Moore, Director of Wealth Management and Financial Planning at Country Financial, agreed with this assessment. While her company's survey data showed increasing public fears of a recession, she said that no outcome is set in stone.
"Any measurement of the economy is very large and complex," she told Newsweek, "so there is certainly not one measurement that is going to tell the whole story."
"But I think businesses and consumers have a lot more cushion today than they had back in 2008," she added.