Children of Gay Parents Are Still Turning Out Just Fine, According to a Massive Research Review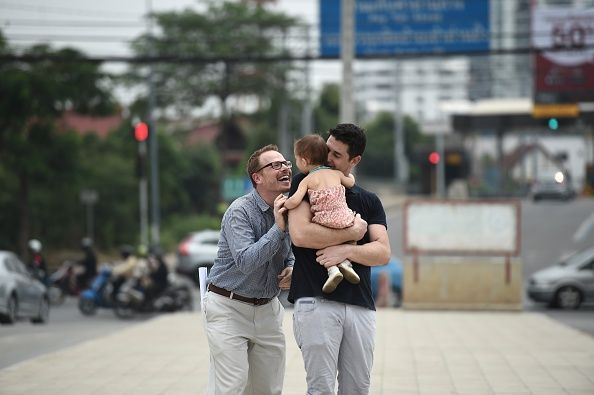 A great deal of evidence has supported the notion that children of gay parents are no worse off than children of straight parents. And now a new, massive review of data from the National Health Interview Surveys from 2013 through 2015 again shows that kids of homosexual parents experience no greater emotional or psychological difficulties when compared with kids of heterosexual parents.
"As lesbian, gay, and bisexual parented families become more visible, the findings bolster previous studies revealing that children raised in these families have comparable psychological well-being compared with children raised by heterosexual parents," researcher Jerel Calzo of the San Diego State University Graduate School of Public Health wrote in a statement on the findings.
The researchers looked at data for around 21,000 children between the ages of 4 and 17. The National Health Interview Survey includes reports on emotional and mental health, and recently its parameters were updated to include parents' sexual orientation. In the past, people would just guess based on their genders, which would make it unreliable due to bisexuality or really any number of factors. The research was published Wednesday in the journal Child Development.
They did initially find poorer responses among those with bisexual parents, but subsequently realized that this was because the data hadn't been factoring the psychological distress of the parents, themselves. When corrected for, the responses leveled out across the board.
The results suggest it is possible that children of gay parents are emotionally affected by social stigma experienced by those parents, but nothing inherent to someone's sexuality makes them better or worse at raising a child.
"[T]he results indicate the need for continued investment in strategies to prevent sexual orientation-based discrimination and to support sexual minority parents who may experience minority stress," Calzo continued.
Previous research in this field has tended to conclude either that gay parents are no better or worse at raising children than straight parents, or even that they're slightly better. The latter might make sense since it's often harder for gay couples to have children, so they may be more likely to be prepared for the event.