LDS Bishop Who Was Formerly On a Police Vice Squad Arrested in Human Trafficking Sting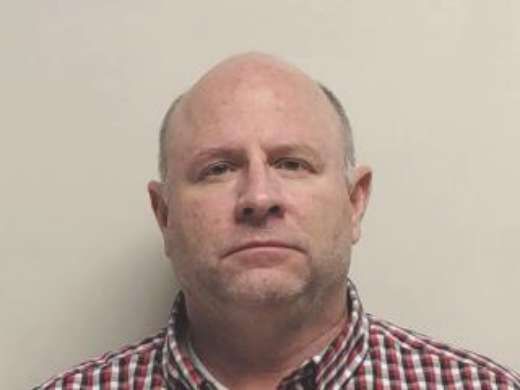 A bishop in The Church of Jesus Christ of Latter-day Saints (LDS) was removed from his post after he was arrested during a human trafficking sting in Lehi, Utah.
David N. Moss, 51, is accused of contacting online women he believed to be prostitutes and claiming he could manage them. Moss, a former police vice squad lieutenant, was arrested on Tuesday for exploiting a prostitute, patronizing a prostitute, two counts of lewdness and sexual battery.
The Utah County Sheriff's Office said that Moss contacted two undercover detectives he believed to be prostitutes on February 14. Moss, under the name "Pilot," contacted one woman and arranged to pay $150 for "services such as kissing, touching and pleasure that Moss was looking for," a police affidavit cited by Deseret News said.
Moss also told the undercover detectives that he could "manage" them but not as a "pimp." The suspect reportedly claimed he could protect them, help them avoid police and said he would take care of booking. Moss alleged he had "run" other women in the past. The two undercover detectives and Moss arranged a meeting, where they discussed avoiding police.
Moss reportedly grabbed the hand of one of the detectives and "forcibly put it on his genitals over his pants," the Utah County Sheriff's Office said in a statement. He also unzipped his pants and exposed his genitals to the two detectives.
"The female (undercover) detectives immediately became concerned and retreated to the bathroom," the police affidavit said. "One of the decoys stated she locked the door, which is something she had never done in previous undercover operations."
When he left the meeting location, Moss was stopped by deputies from the Utah County Sheriff's Special Victims Task Force. Officers found a handgun in Moss's pocket.
He was released on Valentine's Day but arrested at his home in Lehi on Tuesday. Moss admitted to authorities most of the information he spoke about with the undercover detectives but denied having managed girls in the past. Following his arrest, Moss was removed from his position within the LDS.
"The behavior alleged in this incident is completely unacceptable and unbecoming of any member of The Church of Jesus Christ of Latter-day Saints, and especially of someone serving in a position of local leadership," spokesman Eric Hawkins said in a statement to the Deseret News. "Upon learning of this situation, local leaders took immediate steps to relieve him of his role and to identify his replacement."
West Valley City also confirmed on Wednesday that Moss resigned from his position as deputy director of the Community Preservation Department. Jail records show Moss was released on Wednesday.