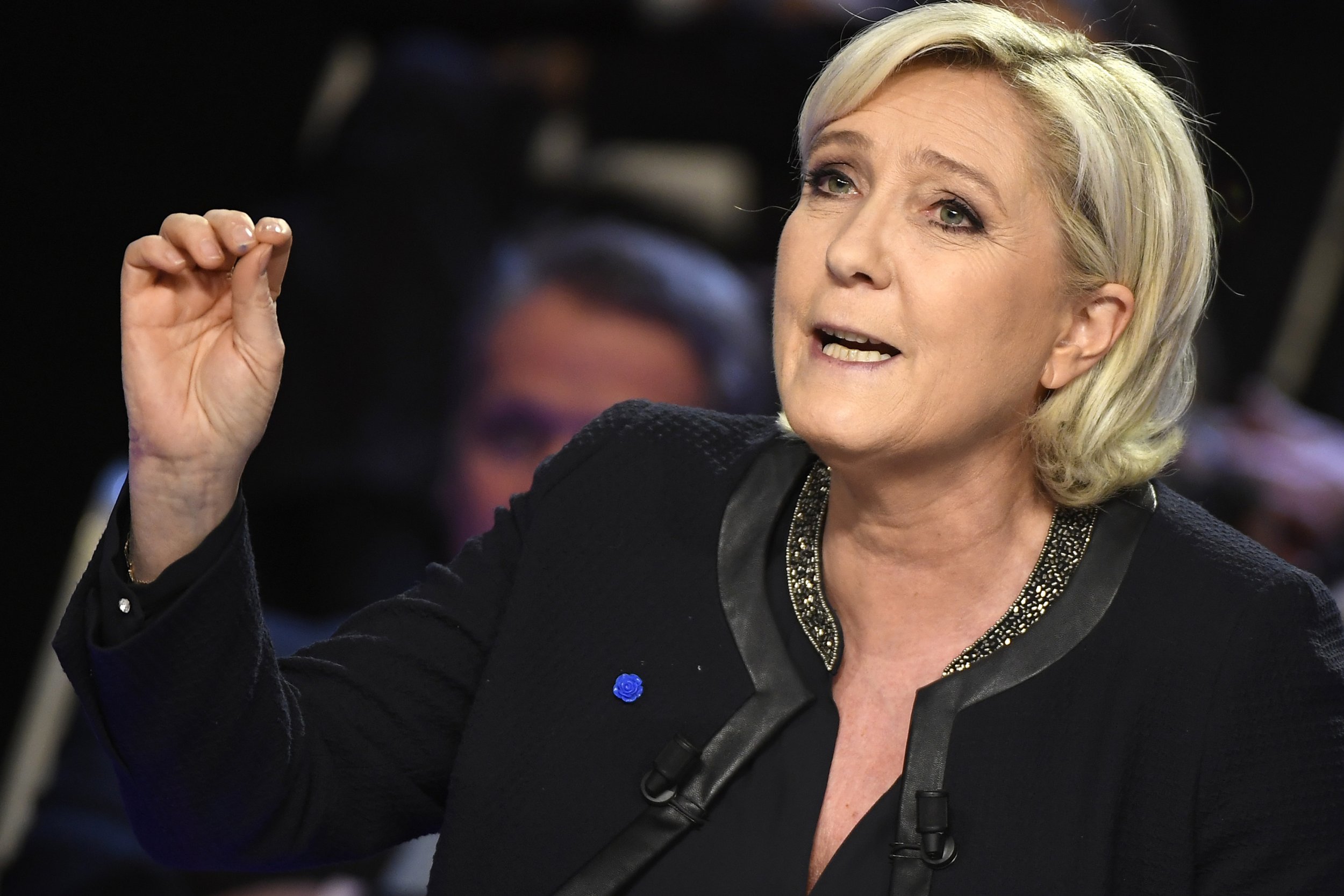 French far-right National Front presidential candidate Marine Le Pen has criticized U.S. President Donald Trump for reversing on his campaign claim that NATO is obsolete.
In an interview on France Info Radio on Friday, Le Pen suggested that the change in Trump's stance could have been swayed by his administration. "Undeniably he is in contradiction with the commitments he had made," Le Pen, who wants France to quit NATO, told the radio station according to quotes reported by Bloomberg. "I am coherent, I don't change my mind in a few days.
"He had said he would not be the policeman of the world, that he would be the president of the United States and would not be the policeman of the world, but it seems today that he has changed his mind.
"Will he persist, or is it a political coup which facilitates his domestic policy, I have absolutely no idea. But I am coherent...When something favors France I say so. When it doesn't I say so too."
Trump was critical of NATO throughout his campaign, but appeared more enthusiastic about the organization after meeting NATO Secretary General Jens Stoltenberg on Wednesday.
"The secretary general and I had a productive discussion about what more NATO can do in the fight against terrorism. I complained about that a long time ago and they made a change, and now they do fight terrorism. I said it was obsolete. It's no longer obsolete," he said, according to NATO's official transcript.
Le Pen said she had not changed her mind on NATO and would not give in if there was pressure from her administration. "I am the candidate who defends the superiority of politics over the administration, the bureaucracy, the economy, and so I think it is politics which must decide," she said.
Le Pen is widely predicted to make it to the second round of the upcoming French elections, which begin on April 23.