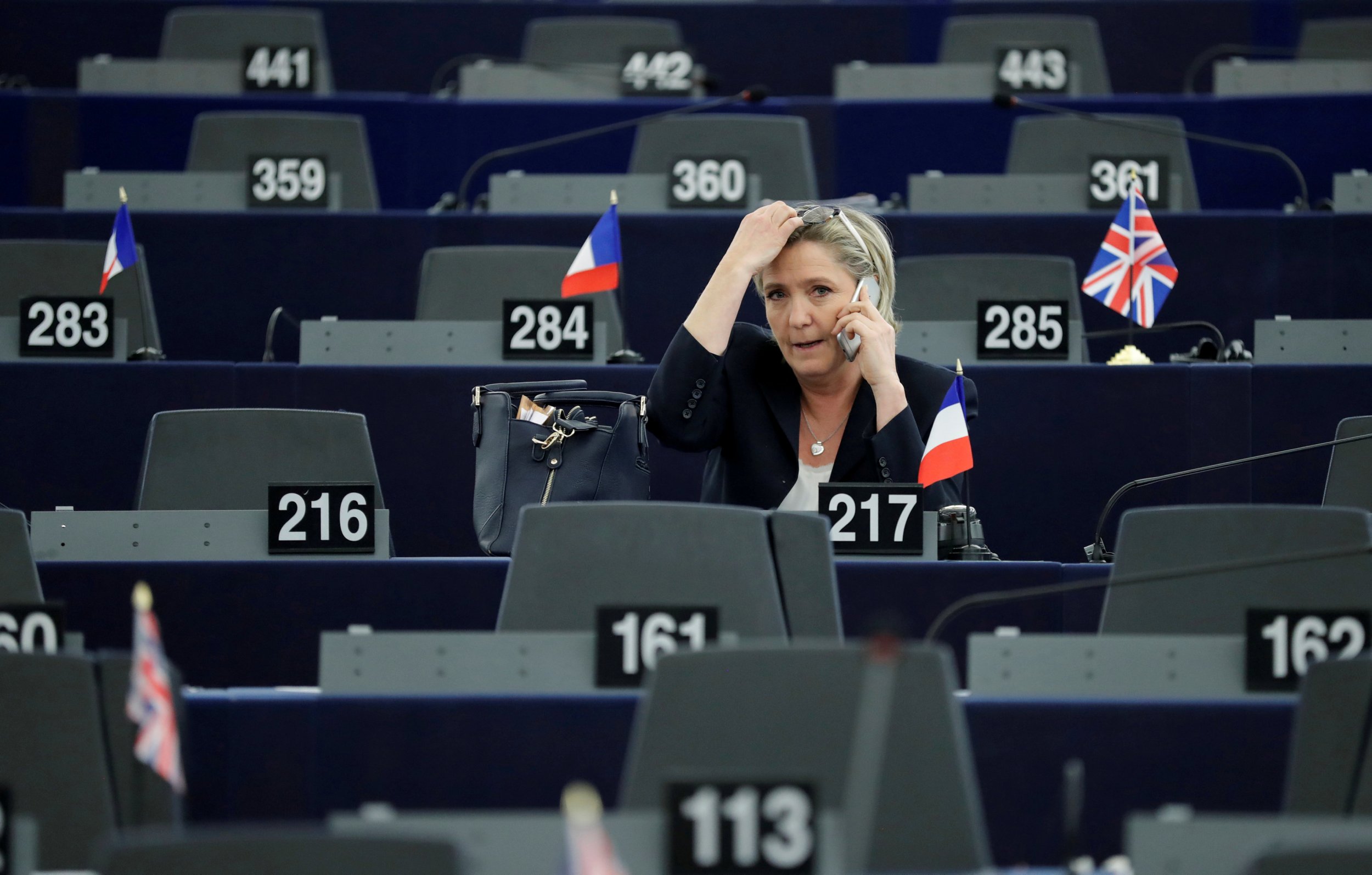 Front National candidate for the French presidency Marine Le Pen has defended Russian President Vladimir Putin, claiming concerns that he poses a threat to Europe are "a big scam."
Le Pen's views against migration, France's membership to the EU, NATO and assisting Ukraine regain territory under Russian control, place her in stark contrast with the current French establishment. Her condemnation of the government's ineffective policies on unemployment and her statements against widely visible Islamic symbolism, have also made her likely to reach the runoff in May's presidential election, according to current polls.
Though denying that she had the feelings of "a fan in a rock concert" towards Putin, she dismissed claims that he posed a threat to Europe.
"I don't believe that at all," she told CBS. "I think that's a big scam. I'll tell you what the danger is for Europe. It's carrying out a cold war against Russia and pushing Russia into China's arms. That's the threat to Europe."
When asked again if she felt Putin threatened France and other countries nearby. Le Pen's answer came even more strongly against the notion.
"No, I don't believe it is so," she said. "Nothing Vladimir Putin has done would make me reach that conclusion."
Critics have pointed to the Front National's acceptance of a multimillion dollar loan from a Russian-Czech bank as a reason for Le Pen's admiration of Putin but she denies any political obligation was leveraged for the loan.
Le Pen tops the latest presidential polls in France, with 27 percent of the vote, ahead of centrist independent Emmanuel Macron (24 percent) and conservative Francois Fillon (20 percent.)