Lea Michele is Illiterate, New Fan Theory Says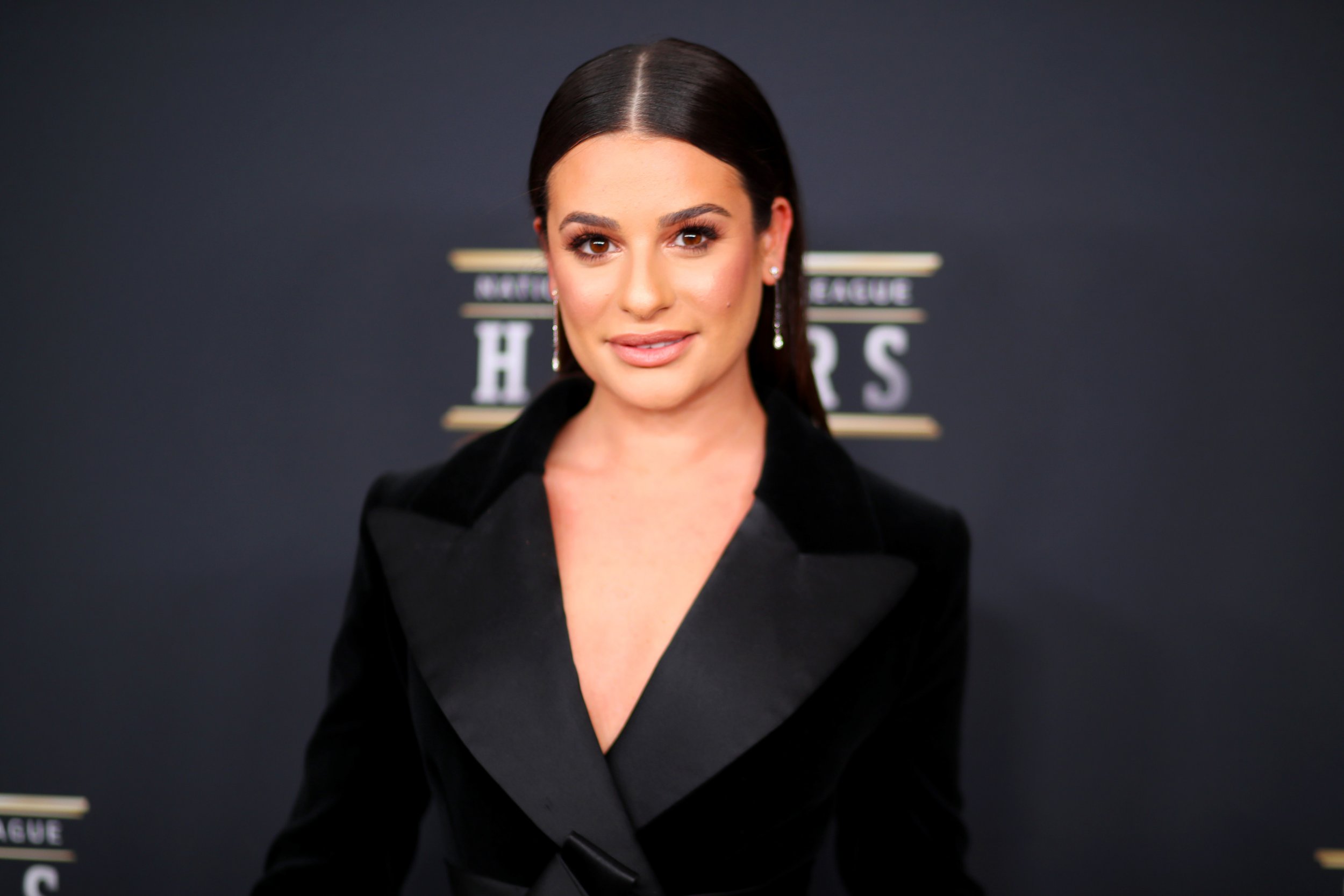 Fan conspiracy theories surface from time to time, many of them bizarre. On Wednesday, a rumor emerged regarding actress Lea Michele—and it's wild.
Michele superfans Jaye Hunt and Robert Ackerman filmed a video eight months ago via Facebook Live to share their questionable theory that the actress can't read. It gained traction after they uploaded the second part Wednesday, supplementing their YouTube channel's previous video.
The pair's 40-minute-long argument was supported by "evidence" stemming from comments fellow Glee alum Naya Rivera made about Michele, 31, in her book Sorry Not Sorry. The book detailed an incident on the Glee set about Michele's apparent refusal to improvise her lines.
"We were talking about why Lea didn't like mention this ever. Like, never even acknowledged anything had happened," Hunt said. In response, Ackerman argued that "almost every person" was asking Michele what her thoughts were on what Rivera wrote. But they said Michele responded, "Read the book." This led Hunt and Ackerman to jokingly speculate, "Oh! Maybe Lea can't read." All jokes aside, the pair then began to question the legitimacy behind this theory.
The pair went on to discuss her previous experience on Broadway as a young girl and the lack of spoken lines she had. "So in Ragtime, the character of Little Girl has, like, three lines, and they're all, like, one word. They're like: 'dead,' 'papa' [and] 'Amerikhe.' That's it," Hunt added. "And, so, she literally had to learn, like, four words. And then, she went on to go...star in Les Mis, where all she had to do...was sing 'Castle on a Cloud,' which everyone—I could sing 'Castle on a Cloud' right now."
At least some social media users, particularly on Twitter, appeared to believe the pair's theory was true. Many fans suggested that television producer Ryan Murphy taught Michele how to read on the set of Glee; others poked fun at the singer-actress' heavy use of emojis instead of words on her Instagram post captions.
Some fans even speculated that Rivera trash-talked Michele because theScream Queens star wouldn't be able to read it.
Michele is an Emmy- and Golden Globe-nominated actress. In 2010, she earned a Screen Actors Guild award for Outstanding Performance by an Ensemble in a Comedy Series alongside her Glee castmates. Her resume includes books Brunette Ambition and You First: Journal Your Way to Your Best Life. She helped write two songs on debut album Louder in 2014. And in 2017, her songwriting was featured on "Hey You" on her second album, Places.
In speaking about her book writing experience in 2014, Michele explained the necessity of being careful when writing about her friends. "I think when you're writing a book, it's very important to think about the people [you're] talking about," she said. "I really wanted to talk about everyone a lot. You have to take into consideration: How will I affect them?"