Lea Michele Just Confirmed She's Pregnant and Her Fans Are Basically Singing With Joy
And baby makes three. Lea Michele and her husband, entrepreneur and business owner, Zandy Reich are expecting! On May 2, the Glee alumna shared the exciting news on Instagram and Twitter. She posted a picture of herself glowing in a blue patterned maxi dress as she gazed down at her stomach. "So grateful," Michele captioned the shot with a yellow heart emoji.
According to People, Michelle and Reich were first romantically linked in November 2017. He proposed to her the following April, and the couple tied the knot in March 2019. This is their first child together.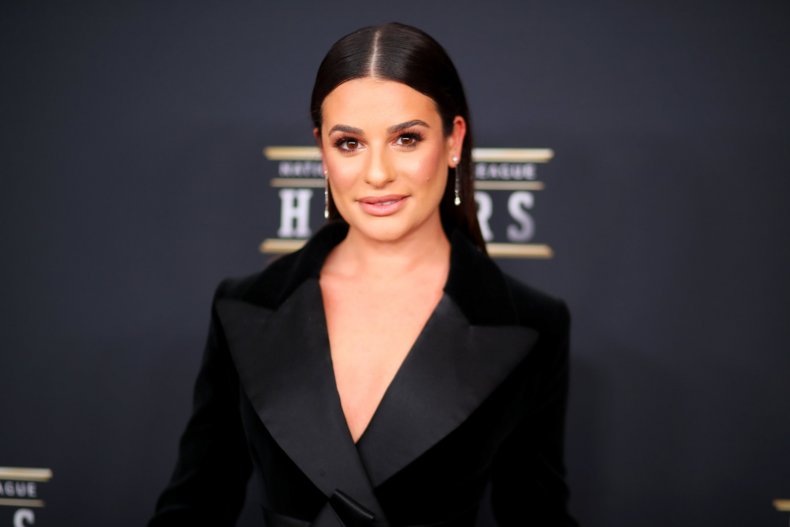 Michele's former Glee and Scream Queens costars were thrilled with her news. "Crying! Screaming! Love you" Emma Roberts gushed. "Aww congrats! I love this! You're going to be a great mommy," Naya Rivera wrote.
Fans were also overjoyed with Michele's news and gushed over the expectant mother. "I was hoping the rumours were true. This genuinely warms my heart. I am so happy for you Lea," one fan wrote on Instagram. "Thanks for saving 2020," another user chided. "We can't wait to meet the little one!!!!!" a third said.
Other fans were already speculating about potential baby names and connections between Michele's pregnancy and the comedy musical series Glee. "Omg if it's a boy you should name it Cory or Finn," a fan wrote, referring to her late ex-boyfriend Cory Monteith and his character on the shoe, respectively. "AWWWW IM GONNA CRY IF ITS A GIRL PLEASE NAME IS RACHEL," another pleaded (Rachel was Michele's character's name).
"Glee called it! Rachel was pregnant in the finale of Glee & it was set in 2020!" another fan chimed in on Instagram, noting that the series finale featured Michele's character pregnant as a surrogate for Chris Colfer and Darren Criss' Kurt and Blaine, respectively.
On Twitter, Gleeks were just as thrilled and couldn't stop singing Michele's praises. The emotional reactions were aplenty, and fans cannot wait for Michele to become a mom.