Ukip's Farage Will Step Down If He Fails to Win Seat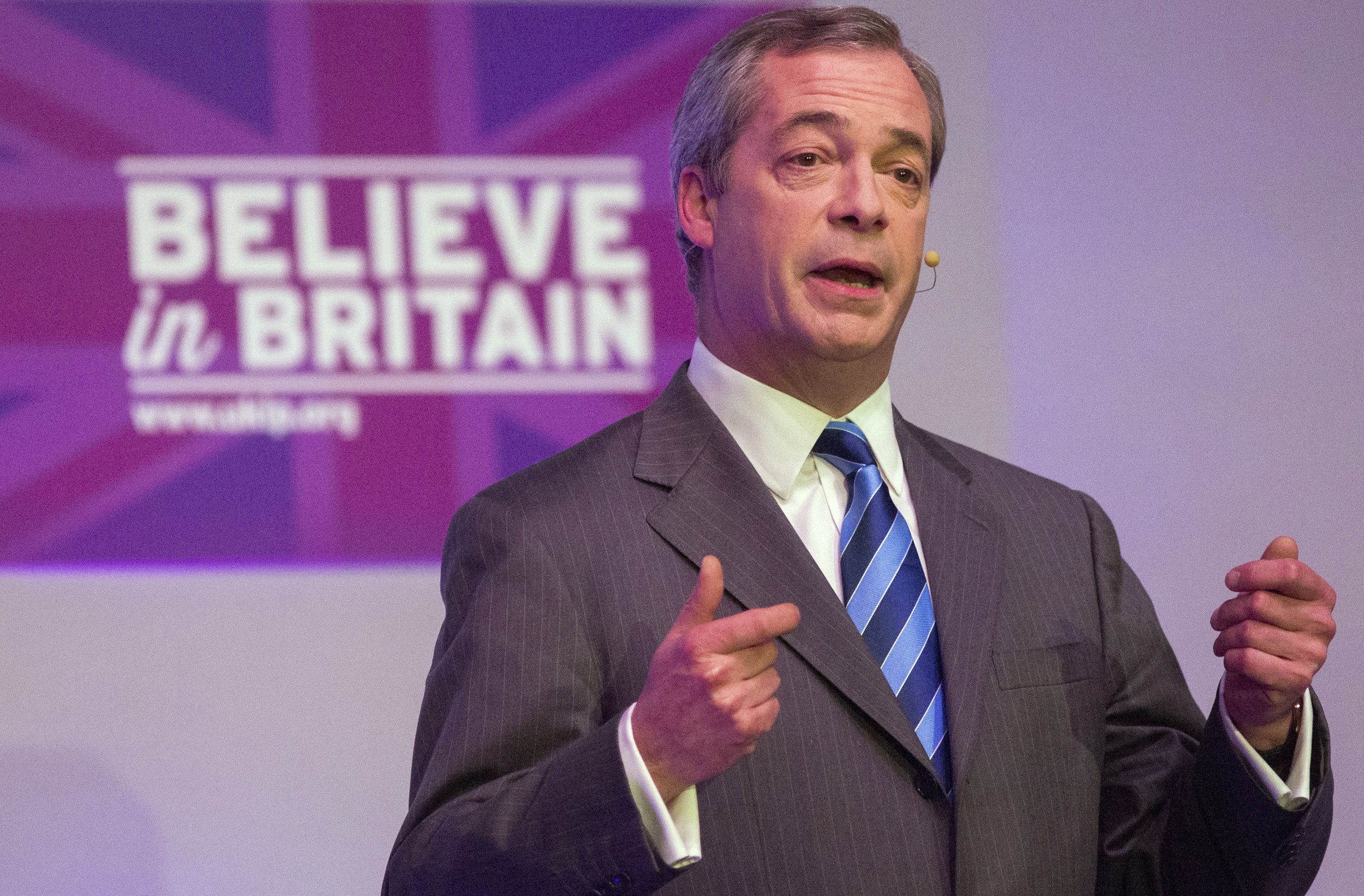 The leader of Britain's anti-EU UK Independence Party (Ukip) has said he will step down if he fails to win a seat in the Westminster parliament in the May 7 election.
Ukip, which has two lawmakers in Britain's 650-seat House of Commons and won last year's European elections in Britain, is set to split the right-of-center vote on May 7, threatening Prime Minister David Cameron's chances of re-election.
Current polls show Ukip leader Nigel Farage, a member of the European Parliament since 1999, has a strong chance of winning in South Thanet in Southern England despite it being held by Cameron's Conservatives for 117 of the last 130 years.
"The consequences of me failing to secure a seat for myself in the [House of] Commons would be significant for both myself and the party," Farage said in extracts of his new book, published in the Telegraph newspaper on Monday.
"It is frankly just not credible for me to continue to lead the party without a Westminster seat ... If I fail to win South Thanet, it is curtains for me. I will have to step down."
Ukip are expected to win a handful of seats at the election. Preventing Farage entering parliament would be seen as a particular coup for the Conservatives and a blow to the advance of the anti-EU party.
Farage, a 50-year-old beer-drinking former commodities trader, has led Ukip's rise but some commentators have warned the party is a one-man band that could not succeed without him.