World's Top Snowboarders to Tour Kim Jong Un's New Ski Resort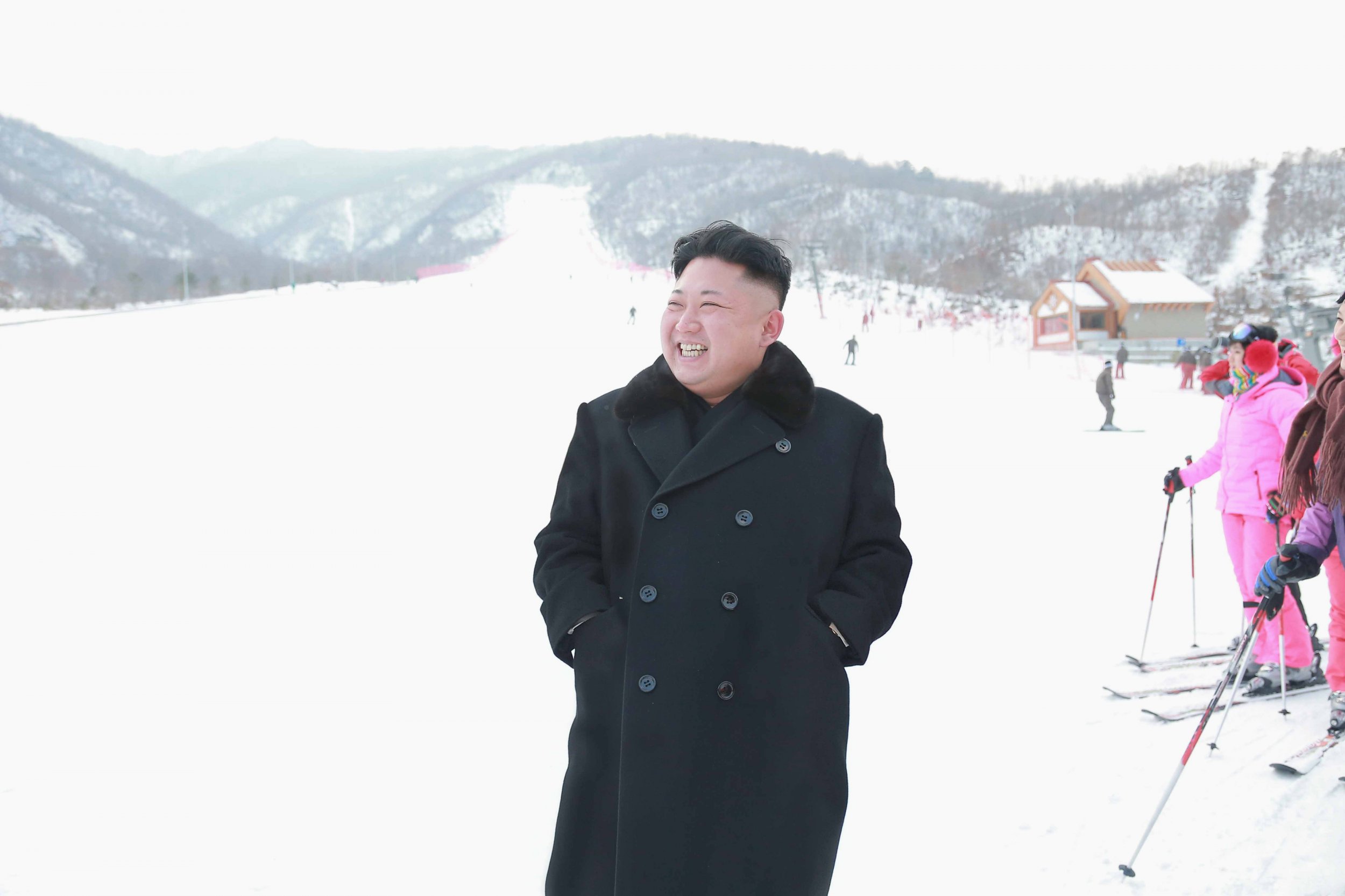 In a move to increase visitors by 2020, the North Korean leader, Kim Jong Un, has invited three of the world's leading snowboarders to tour his country's new Masikryong ski resort in January.
Terje Haakonsen, Dan Liedahl—known as "Danimals"—and Mike Ravelson will visit the resort at the summit of the 4,460-foot Taehwa Peak near Wonson, a port city on North Korea's east coast, according to a press release from Uri Tours, a New York-based company that describes itself as "facilitating travel to North Korea."
Haakonsen, who notably boycotted the 1998 Nagano Winter Olympics in protest at snowboarding becoming an Olympic sport, Liedahl and Ravelson will be the first snowboarders to visit the resort, which opened in 2014 and amasses almost 3,460 acres. The tour is also open to members of the public, with a single ticket (for seven nights and eight days) between January 9 and 16 costing $2,900.
"This is your chance to be riding the slopes with 3 professional snowboarders in Masik Pass [the resort's other name] , North Korea: Terje Haakonsen , Dan "Danimals" Liedahl and "Mike Rav" Ravelson. Yes, ya heard it! Tear it up with your favorite riders, get some tips, see some stunts, and mix it up with locals all against the backdrop of North Korea, an adventure in itself," reads the Uri Tours press release.
The English-language, North Korean news website, NKNews.org, quoted Tom Monterosso, editor of Snowboarder magazine and co-organiser of the tour: "The riders were really excited about it. These guys have a sense of adventure and they're always down to go to far-flung locales so they were eager to ride Masik Pass."
The Masikryong resort is reported to have cost Kim Jong Un, who succeeded his father Kim Jong Il as North Korea's supreme leader in April 2012, $35 million and is one of several projects commissioned by the 32-year-old in a bid to ignite his country's economy through tourism. North Korean capital Pyongyang is now home to the sprawling Runga Theme Park, where dolphins perform daily acrobatics shows.
Also in Pyongyang is a vast riding school called the Mirim Equestrian Riding Club, housing 120 horses. Uri Tours boasted in December 2013 that they were the "first Americans" to visit the attraction.
In June 2015, The Telegraph quoted Kim Sang Hak, an economist at the North Korean Academy of Social Sciences, saying: "Tourism can produce a lot of profit relative to the investment required, so that's why our country is putting priority on it."
Kim Jong Un wants to increase its number of annual visitors from 100,000 a year, the number at the moment, to two million by 2020.