Is 'League of Legends' Down? Login Issues and Server Issues After 10 Year Anniversary Celebration
It seems like the League of Legends client is currently experiencing issues and down for most users. When trying to log into the game, many are unable to get past the loading screen or even into a lobby. This looks to be an issue on Riot's end, with many players online complaining about the issue.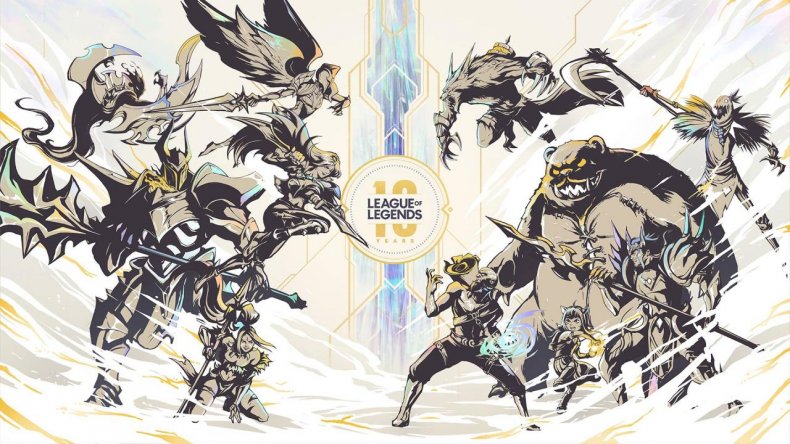 Is League of Legends Down?
According to Down Detector, League of Legends has been down since 10 p.m. EST. with most players unable to log-in to the client. It doesn't matter where you are around the world, you'll have trouble getting onto the Nexus. You'll know the issue is not on your end if when you try to open the League client, it asks you to log in, even if your account information is already saved on your computer.
Tonight was the big League of Legends live stream, where new games and updates were revealed for the next 10 years. Lucian's wife, new updates to Teamfight Tactics as well as a console/mobile port called Rift Walk were revealed over the course of the hour. It's unclear if the live stream downage has anything to do with the stream. It's possible many players were trying to log-in to get the rewards that are going to be handed out over the next 10 days.
If you are experiencing problems logging into the game, you are unfortunately just going to have to wait to play. You can check on the League server status here to see if the game is back up and running. The Legends of Runeterra card game Beta has begun so if you're able to get into that, you should give it a try. There's also the mobile version to drool over if you feel so inclined. If things get really desperate, just try the new Fortnite chapter and see if that works for you.
Are you having trouble getting into League of Legends? Tell us in the comments.