'League of Legends' Esports Final Schedules: When To Watch LCS, LEC and LCK
The 2019 Spring Split of League of Legends esports is coming to a close, with three major regions crowning a champion. For the past nine weeks, players in North America, Europe and South Korea have been dueling on Summoner's Rift to see which team of five stands above the rest. The meta has been crazy, showing the true, raw power of reworked champions like Aatrox and Irelia. Baron Nasher has died dozens of times. Here are the teams scheduled to compete and when you can watch each one of them:
League of Legends LCS, LEC and LCK Schedules
LCK Schedule
Last year, SK Telecom floundered and failed to reach the World Championship for the first time in four years. That old SKT roster has been reworked, keeping the god-tier Faker on as mid laner and leader. Teams like Kingzone Dragon X may be formidable foes to some, but SKT managed to take them out of the finals. The only team left is Griffin, a group of players that burst onto the scene earlier this year and have dominated the competition. Can the team with three World Championship trophies on their mantle dismantle Griffin, a five-man wrecking squad that's completely rethinking how to play League of Legends .
LCK Finals: When To Watch- You can catch the show on the Riot Games Twitch or YouTube page at 4 a.m. EDT.
LEC Schedule
Fnatic won the first ever League of Legends World Championship and they've been dominating the competition since. This year has been especially fierce, ending up in third place at the end of the season. Now, it's up to Xpeke's Origen to try and dismantle the kings of the West. The match will be a blast to watch and the winner will play on Sunday to determine which team is the best in all of Europe.
LEC Finals: When To Watch- The whole show will also be streamed on the Riot Games' Twitch or YouTube page at 11 a.m. EDT on Saturday and Sunday.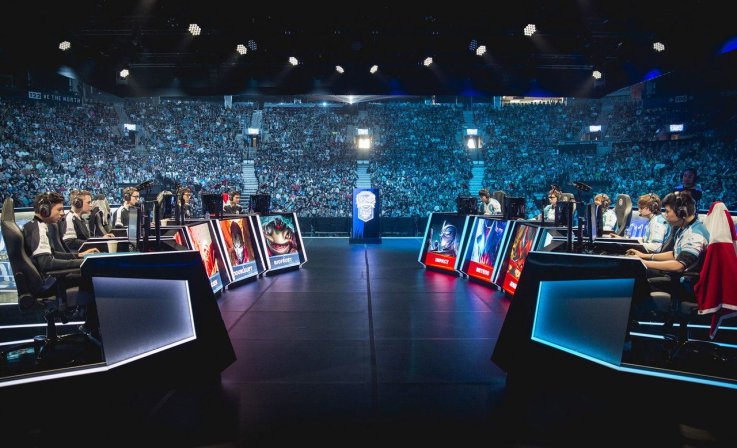 LCS Schedule
My personal most hyped match of the day involves Team Liquid and Team SoloMid, two of the oldest rivals in esports. TL has become a meme, placing fourth in nearly every tournament they end up fighting in, breaking that streak with a first place finish in the 2018 Summer Playoffs. Ever since picking up star player Doublelift (formerly of TSM), they've shown massive improvement. Both teams have had a legacy of success and failure, so it's going to be a blast to watch them compete. Get used to hearing compete "TSM" and "TL" chants from across the stadium.
LCS Finals: When To Watch- Like the other championships, you can catch the event on the Riot Games Twitch or YouTube page at 4 p.m. EDT.
'League of Legends' Esports Final Schedules: When To Watch LCS, LEC and LCK | Gaming