'League of Legends' Peak Player Count Reaches 8 Million in August
It's been 10 years since Summoner's Rift opened the first 40 champions of League of Legends. To commemorate the decade of tilt and ELO grinding, Riot Games will host a special edition of its online talk show "Riot Pls" on October 15 at 9 p.m. EST to discuss preseason changes and the next major update to Teamfight Tactics.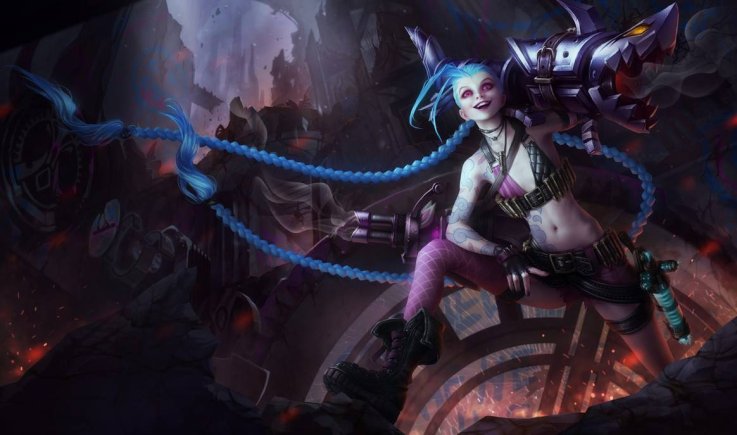 To commemorate the occasion Riot Games is updating their fist logo that has since become a staple of the company's identity. Perhaps the most impressive news from this blog post announcement is that about an average 8 million peak concurrent players in August played League of Legends across all regions in which the game is available. Riot has never shared exact player stats before, so this is a rare show of transparency for the developer. According to the post, League is the biggest PC game in the world, though similar achievements for behemoths like Minecraft and Fortnite are unviewable by the public.
League of Legends has been steadily growing in popularity since it launched in 2009. Starting off as just a simpler version of the Defense of the Ancient mod, the game quickly caught on with those who love complicated, addicting gameplay. It's easy to get sucked in the world of League, running down lanes and killing minions to earn enough gold to destroy the enemy Nexus.
Games like Fortnite have given League competition but have never usurped the king MOBA from its throne. Last year's World Championship in Seoul brought in more viewers than ever, and it's virtual K/DA band "Pop Stars" single has been listened to more than 250 million times. Game modes like Teamfight Tactics, a copy of Auto Chess, have brought even more new players into the game. It might not be as shiny as it once was, but that's hasn't stopped league from being a hot topic of conversation.
League's continued success remains a bright spot amongst the recent controversy surrounding its creators at Riot Games. Over the past several months the developer has been the focus of workplace disputes, sexual harassment claims, staff walkouts and policy scrutiny. The fact that League continues to flourish despite these missteps is a testament to the game's high quality. With a decade of records under its belt, there's little reason to doubt this MOBA juggernaut won't continue to define and expand the genre in interesting ways.
League of Legends is available now on PC.
What are you doing to celebrate the anniversary of League of Legends? What are your favorite League memories? Tell us in the comments section!
'League of Legends' Peak Player Count Reaches 8 Million in August | Newsgeek