'League of Legends' Red Bull Power Spike One-Versus-One Tournament Announced
Announced today, Red Bull Power Spike is a new League of Legends one-versus-one tournament series that any player can participate in. Partnering with Riot Games, the energy drink manufacturer is offering up prizes to those that are willing to show their skills starting April 27. All hopeful duelists have to do is sign up for an account on the official League of Legends Discord and read the rules on the Power Spike channel.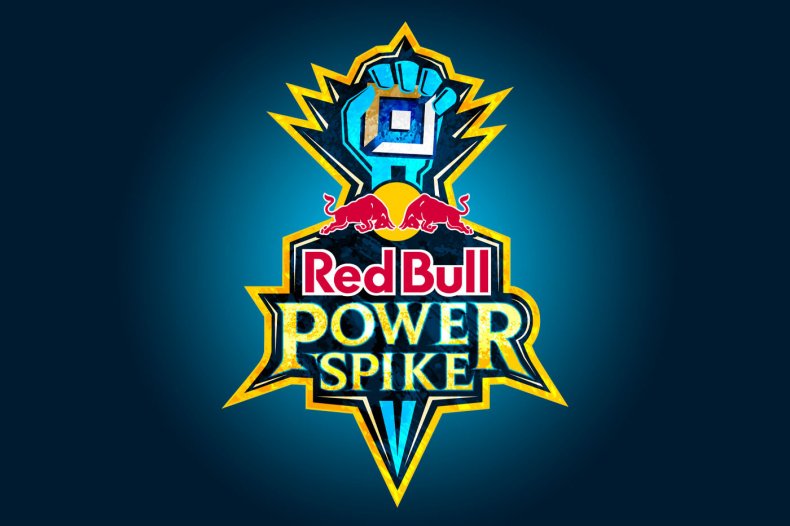 "Power Spike is the culmination of a great one-versus-one tournament that couldn't have picked a better time to come out," LCS Commissioner Chris Greeley told Newsweek. "With everyone stuck at home and kind of looking for an outlet for entertainment and distraction, I think it will be a big hit with the fans. We're hopeful that it will be another great extension of our partnership."
Players will be competing on the top lane of Summoner's Rift, but not the infamous Magma Chamber that has become a popular meme in the League community. ("I'm not sure we'll ever see a Magma Chamber again," Greeley said. "It was an amazing map but I think for now the best-of-ones are going to be limited to tis Butcher's Bridge.")
The League Championship Series is the main arm of the League of Legends esports scene in North America, with hyped games getting streamed to fans multiple times a week. Rising to pro play is the dream for many MOBA mavericks, but few manage that mission. Becoming a professional gamer in League has always been a difficult journey, but third-party tournaments like Power Spike are attempting to make that path less cumbersome.
"We really want to spend some time on the LCS side, working through what our path to pro looks like," Greeley said. "We want to give potential players and potential pros a much better and kind of clear route as to how a player can develop their skills from downloading the game to showing up on LCS stages and when we're able to open up that stage again, post-corona."
Over the decade of League of Legends esports, Riot Games has attempted to foster a North American amateur scene to mixed results. The Challenger Series, lasting from 2014 to 2017, allowed teams of five players to prove their worth by fighting through a tournament gauntlet, inevitably ending up in the LCS. What ended up happening was these Challenger spots were purchased by larger companies who were starting to see value in owning a League of Legends team.
"You had amateur teams that could compete through the open qualifier who were spending a bunch of money on the lottery ticket that they'd make it the Challenger Series and be able to sell that for a lot," Greeley said.
When the franchised system was implemented and relegations were removed, the Academy League was created. This allowed franchised teams to have a second roster where they could foster talent that could potentially compete on the main LCS stage. Scouting Grounds events were also added, allowing teams to scout potential talent from a pool that Riot Games had picked. Though these systems were improvements, they didn't create a very consistent path for those that excelled at the video game.
"The development that we're looking for North American talent to be the next wave of great players on stage to lead us into international events just isn't getting developed as fast as we want," Greeley said.
Hopefully, Riot Games will continue to grow their third-party tournament scene. The rules for outside tournaments for Riot Games were updated last week, fleshing out the system for these smaller-than-the-LCS events. The makers of Valorant, Riot Games' first-person shooter currently in closed beta, have announced that they will embrace third-party tournaments that will allow the game's competitive scene to grow organically.
"It's time for us to spend a little bit more time making sure that we can continue to foster these third-party tournaments in the amateur scene so that we're continuing to develop the talent that hopefully is going to bring a world championship home to North America someday," Greeley said.