'League of Legends' Worlds Finals 2019: Schedule, Start Time & How to Watch
The 2019 League of Legends World Championship is finally coming to a close. Over the past two months, the MOBA's top teams from around the globe have competed in a series of matches to determine which is worthy enough to hoist the Summoner's Cup. There's already been massive upsets, with past winner Invictus Gaming and SK Telecom getting knocked out before reaching the grand finals. There's no telling which team will come out on top, so here's where and when you can watch the stream to not miss a single moment of the action.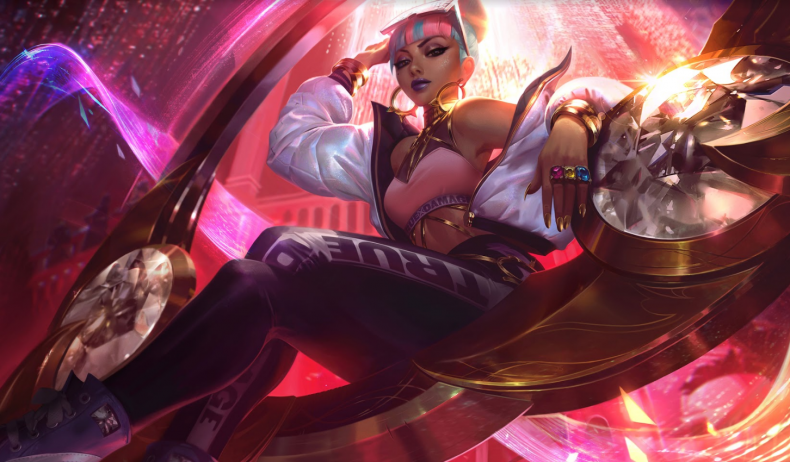 2019 League of Legends World Championship Time and Date
On November 10 at 7 a.m. EST. G2 Esports and FunPlus Phoenix will play at the AccorHotels Arena in Paris, France. The best of-five-series will start with an AR-enhanced performance with the virtual Damage True Damage one hour before the games begin. Following up on the success of last year's K/DA band comprised of the game's champions, True Damage is going to have a lot to live up to but not nearly as much as the two teams competing on stage.
2019 League of Legends World Championship Where to Watch
You can catch the World Championship on YouTube, Twitch or the Riot Games website for League of Legends once the games start.
G2 Esports has had an amazing year, winning both splits of the League European Championship as well as the Mid Season Invitational in 2019. The roster of professionals, like Perkz and Caps, has consistently featured some of the best players Europe has ever seen. Their playstyle of rapid aggression and meta-breaking drafts has squashed the competition at Worlds.
"I want to win Worlds...This will happen, get comfortable with it, start saving up money for the follow-up limited-edition items we will put in our shop." team owner Carlos "Ocelote" Rodriguez told Newsweek in an interview before the group stages began.
The World Championship won't be any easy victory, with FunPlus Phoenix proving they are the strongest team in China. They took the first seed in the Chinese League of Legends Pro League and have risen seemingly out of nowhere to take the crown. Can FPX manage to take down G2 similar to how the Chinese Invictus Gaming beat out the European Fnatic at last year's Worlds, or will the meta-changers work their magic once again?
Make sure not to miss this historic moment expected to pull in hundreds of thousands of viewers from around the world.
'League of Legends' Worlds Finals 2019: Schedule, Start Time & How to Watch | Newsgeek