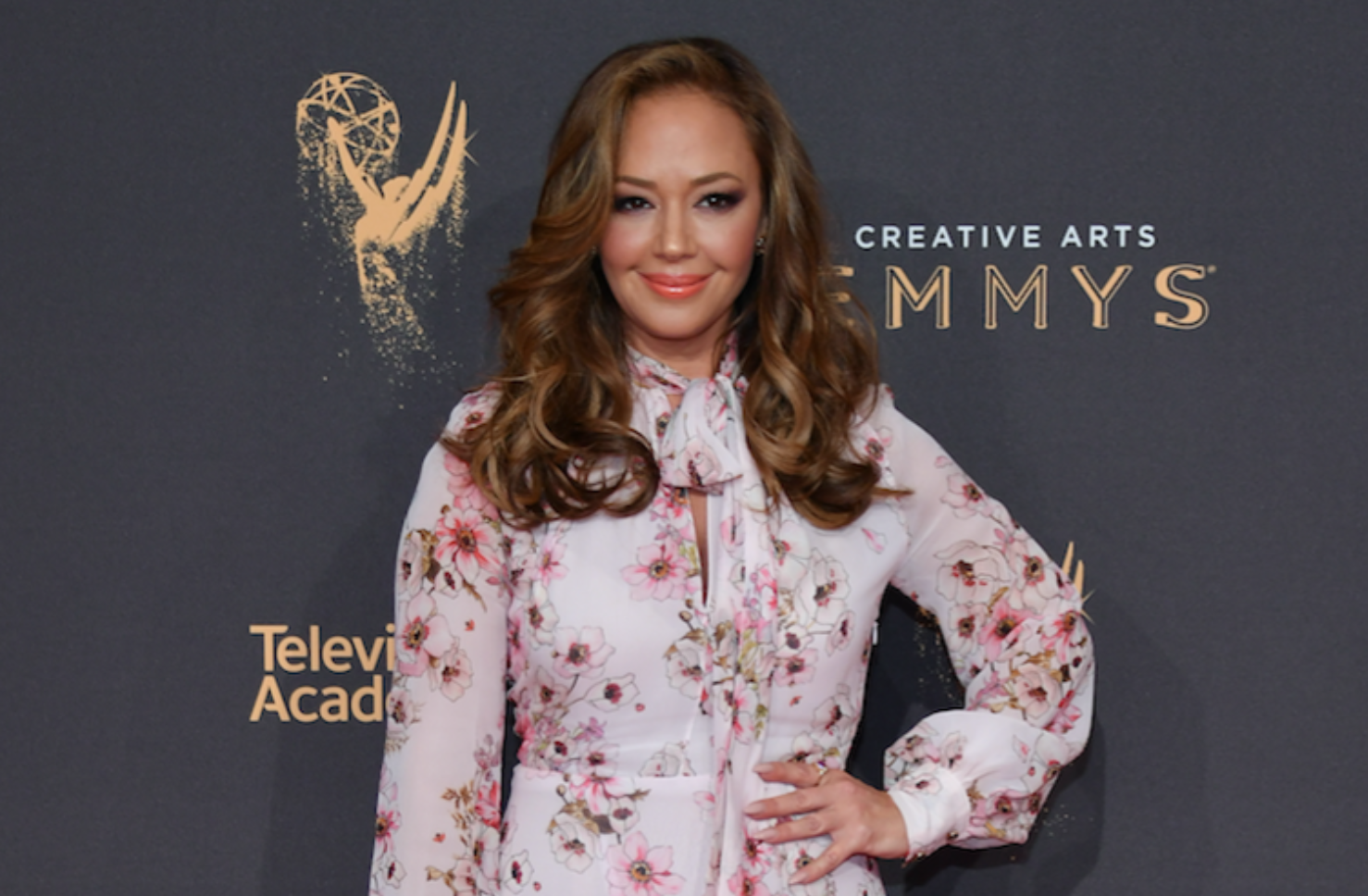 Leah Remini is no stranger to exposing the Church of Scientology. She's taken her criticism of the religion a step further by slamming actor Tom Cruise for his apparent "part" in allocating alleged punishments to fellow Scientologists.
Remini, 48, was raised as a Scientologist. The King of Queens alum left the church in 2013. As a part of her public condemnation of Scientology, she released her debut memoir Troublemaker: Surviving Hollywood and Scientology in 2015. She later teamed up with A&E to launch Leah Remini: Scientology and the Aftermath, which enters Season 3 on November 27.
In an interview published by The Daily Beast on Wednesday, Remini gave a deeper look into Cruise's power within the church. She said many people see Cruise as "an innocent victim" like many Scientologists. Yet, Remini alleged Cruise is "very aware of the abuses that go on in Scientology" because "he's been part of it."
"Scientologists are told that Tom Cruise is saving the world single-handedly, so he is considered a deity within Scientology," Remini told The Daily Beast. "He is second to David Miscavige—the savior of the free world. Tom is even called 'Mister Cruise' by staff members."
Remini elaborated further by explaining how Cruise's friendship with Scientology leader David Miscavige has allowed him to know about the church's inner workings, adding: "He's best friends with David Miscavige, so he's privy to the punishments that David Miscavige doles out, and I've been told by a senior executive of Scientology, who was there, that David Miscavige constantly threatened the staff at Gold Base with bringing Tom Cruise to Gold Base to kick their f***ing asses."
Cruise joined Scientology in 1990 through his first wife, actress Mimi Rogers. Rogers, however, is no longer a member of Scientology. Cruise, on the other hand, has served as a vocal supporter of the church. His biological daughter Suri Cruise, who he had with ex-wife Katie Holmes, is no longer a practicing member. His adopted children Connor Cruise and Isabella Jane Cruise, who he raised with Nicole Kidman, are still active Scientologists.
According to Remini, Scientology does everything possible to shield Cruise from anything that paints the religion negatively. "Scientology goes to great lengths to not allow Tom to see anything disparaging about Scientology. They'll go so far as, if he's going to walk a certain place, they'll make sure there are no magazines that are anti-Scientology, so he can't see that," she told The Daily Beast.
The Church of Scientology has denied all allegations made by Remini via The Daily Beast. Scientology suggested her comments were a "PR stunt to promote her fake reality TV show." The religion then said those interested in learning "the truth" on Remini can go to www.leahreminiaftermath.com.
"As long as the entertainment media will print Leah Remini's lies, her anti-religious bigotry will have a voice," spokesperson Karen Pouw said in a statement to ET Canada on Wednesday. "Her brand of hate has dire consequences. Just last week, for example, the FBI released a report showing the alarming increase of hate crimes in the United States, including 1 in 5 traced to religious bigotry. Remini has gone out of her way to manufacture hate and instigate harm toward innocent people."