Leah Remini Says Calling 'Second Act' a Romantic Comedy is a 'Disservice' To Movie with Jennifer Lopez
Leah Remini has placed much of her focus on developing her Emmy-winning Scientology and the Aftermath series for A&E but the actress returned to her theatrical roots by starring alongside her best friend, Jennifer Lopez, in Second Act.
Directed by Peter Segal (Get Smart, 50 First Dates), Second Act strives to tell the story of a 43-year-old Maya (Lopez) as she pushes to take control of her life after failing to receive a promotion at work—a promotion she deserved, but was denied due to not having a college-level education. However, Maya sets out to prove that she's capable of going up against the bigwigs by landing a high-ranking position at the corporate level.
Second Act boasts a dazzling cast as Remini and Lopez star alongside the likes of Vanessa Hudgens, Milo Ventimiglia and Treat Williams. It also offers a relatable, yet badass message about how people—women, in particular—shouldn't let obstacles limit them from aspiring to dream bigger. While a project of this caliber was an opportunity for Remini to reunite with Lopez and the film's screenwriter Elaine Goldsmith-Thomas as well as being able to bring a great story to life, it wasn't the money that attracted her to the film.
"I didn't even read the script. I was in New York doing Kevin Can Wait with Kevin James. Jennifer and Elaine texted me in a group text, [with Jennifer] saying, 'Hey, you want to be my best friend in a movie?' Elaine's like, 'I wrote it.' And I was like, 'Yeah.' I didn't say how much, when [or] what's it about. I didn't say anything. I was just like, 'Yeah,'" Remini, 48, explained. "There wasn't a huge amount of money involved for the amount of work...We literally did it because we wanted to work together."
She added: "This is kind of a women power thing."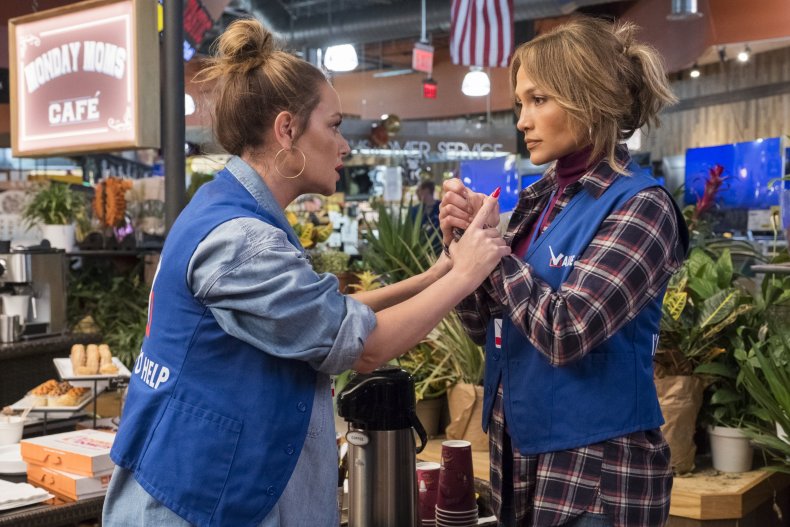 There's humor along the way and Lopez's significant other is played by Ventimiglia, but don't be mistaken—Second Act is not a romantic comedy. Remini claimed this film is "not about that." Labeling Second Act as a rom-com does "a little bit of a disservice to the movie" and ultimately "debases the message."
"It's a bigger picture movie. It is about friendship. It's about being inspired. It's about following your dreams. It's about believing in yourself when people are telling you, you shouldn't do that—you didn't go to college for that," she said. "Why are you wanting to be in the arts when you went to school for law? There are all these boundaries people put on you all the time. It's not just in this business, it's in your every day [life]."
Second Act is playing in theaters nationwide.