Leak Over First Charges In Russia Probe May Be Criminal, Gowdy and Christie Claim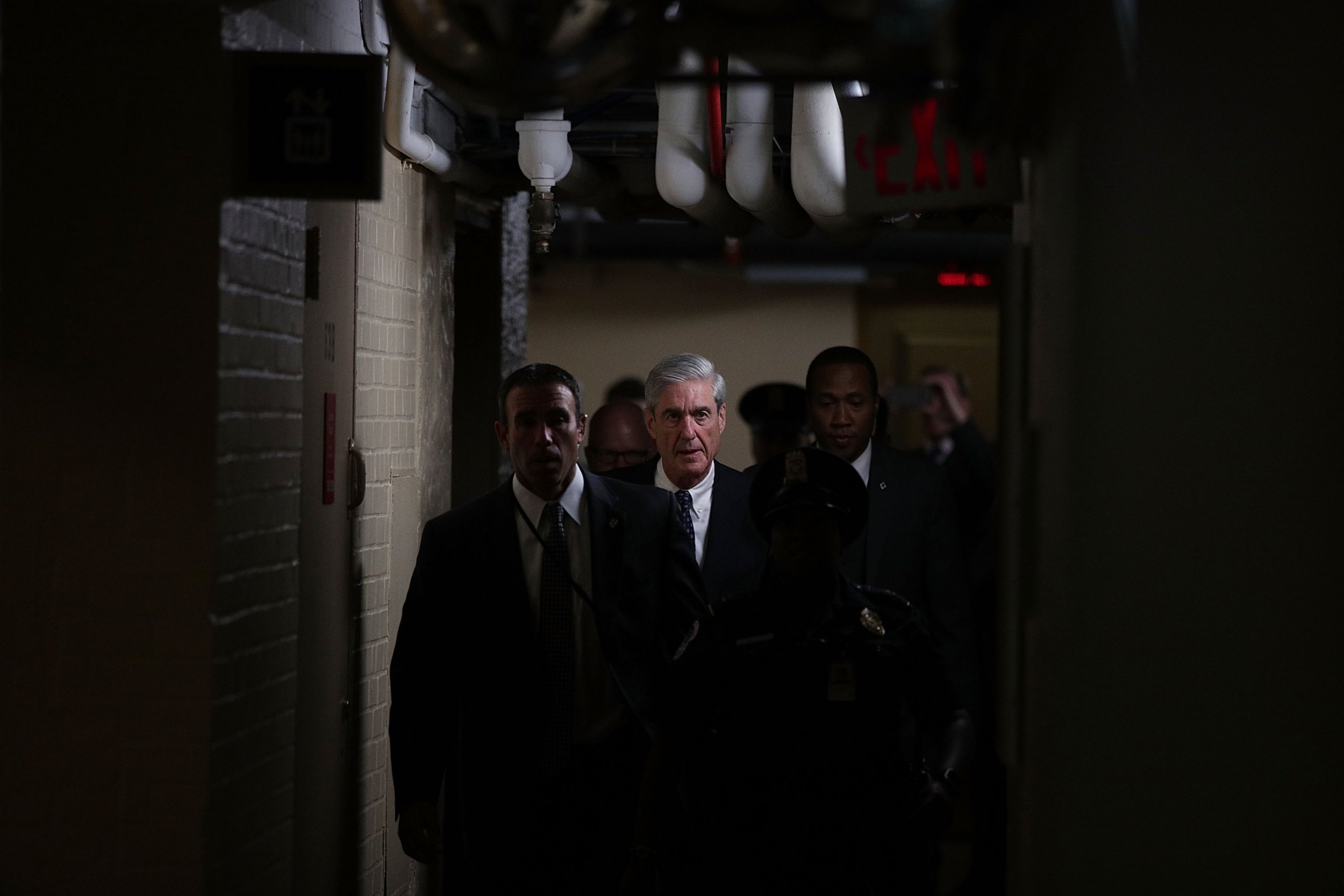 House Oversight Committee Chairman Trey Gowdy has suggested Robert Mueller needs to crack down on leaks, after it was revealed that the first charges have been filed in the probe into Russia's alleged interference in the U.S. election.
Gowdy told Fox News Sunday: "It is kind of ironic that the people in charge of investigating the law and executing the law would violate the law."
"Make no mistake, disclosing grand jury material is a violation of the law. So, as a former prosecutor, I'm disappointed that you and I are having the conversation because somebody violated their oath of secrecy," he said, adding: "The only conversation I've had with Robert Mueller, it was stressing to him the importance of cutting out the leaks with respect to serious investigations,"
His view was shared by Chris Christie, who hit out at the leak of the first charges in the Russia probe, commenting: "it could be a crime."
The New Jersey governor made the comments in a Sunday interview with ABC's This Weekafter CNN reported on Friday that a grand jury had approved the first charges in Special Counsel Robert Mueller's investigation.
"First off, it's supposed to be kept secret," Christie said.
"There are very strict criminal laws about disclosing grand jury information. Now, depending on who disclosed this to CNN, it could be a crime," he added.
The former prosecutor also said in his experience there was a lot of emphases placed on the fact that a leak could result in that person facing charges.
"Because we have to have the public have confidence in the fact that the grand jury process is secret and as a result fair," he explained. "If you're leaking stuff out of a grand jury, which happens, you shouldn't be doing that."
In a separate interview with CNN's State of the Union, Christie also suggested Mueller needed to ensure his integrity was not questioned in the course of the investigation.
Although Christie said he had no reason to believe the special counsel had done anything to suggest he should not be involved in the probe, he explained it was important for Mueller to be held to the highest possible standard.
"I think he has to be very, very careful about making sure that the public believes he has no conflicts, and that his integrity is unquestioned," Christie told the show's host Jake Tapper.
"I think it's incumbent upon him to hold himself to the highest possible standard so people in this country can have absolute confidence in whatever conclusions he comes to in this investigation," he added.