Leaked Deposition Shows General Manager of Founders Brewing Co. Saying He Does Not Know if Barack Obama is Black
Founders Brewing Co., Michigan's largest brewery, is being sued in federal court over alleged racial discrimination. A leaked deposition on Monday revealed that the general manager who fired the employee would not acknowledge the plaintiff's race or the race of other well-known African Americans, including former President Barack Obama.
Tracy Evans, a fired events and promotions manager at Founders' Detroit taproom, filed the racial discrimination and retaliation lawsuit in August 2018, reports Free Detroit Press.
Evans, a black man and former manager who worked for Founders Brewing in Detroit and Grand Rapids, alleged "a racist internal corporate culture" at the company.
Among the issues were white coworkers repeatedly using the "N word" around Evans, and management allegedly naming a printer it used the "white guy printer" while labeling the printer for lower-tier employees the "black guy printer."
Evans also alleges that he was passed up for promotions because of his race and that the company fired him in retaliation for complaints to human resources. Founders has denied much of the allegations.
The leaked deposition showed Evans' attorney, Jack Schulz, questioning general manager Dominic Ryan about the race of his former employee. After initial questions about how the two men met, Schulz moved on to what seemed like a yes/no inquiry.
"OK, are you aware that Tracy is black?"
"What do you mean by that?" Ryan asked.
"Are you aware Tracy is African American?" Schulz said.
"I'm not sure of his lineage so I can't answer that," said Ryan.
After Ryan said he could not speculate on whether Evans was "from Africa or not," based on a lineage he repeated he did not know, Schulz asked him if former president Barack Obama was black.
"I've never met Barack Obama so I don't..." Ryan responded.
"So you don't know if Barack Obama is black? What about Michael Jordan? Do you know if Michael Jordan is black?" asked Schulz.
Ryan's attorney objected.
"I've never met him," Ryan said.
Evans called Ryan's comments "completely offensive" and was surprised by the exchange—at one point, he and Ryan had been friends. Founders management's refusal to recognize an African American and how he was being treated is "the whole reason we are in this predicament," Evans told Detroit Metro Times.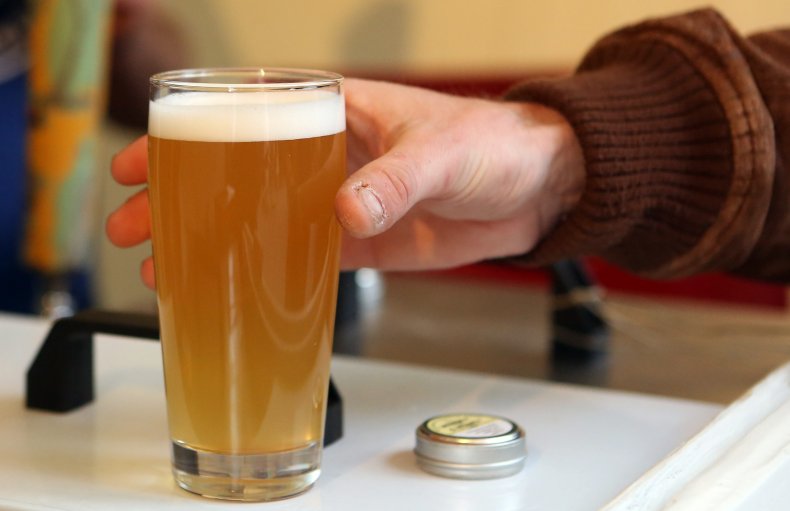 The Founders Brewing Co. posted a statement in March to their website addressing the lawsuit.
"The former employee who brought this lawsuit was loved by the Founders Family and a good friend to many, which is why these claims have rocked us to our core," read the statement.
It goes on to address all four claims made by Evans and announced a newly-created role at Founders—a Director of Diversity and Inclusion.
Their attorney, Patrick M. Edsenga, also released a statement on Monday to address the leaked deposition.
"The fact that Mr. Evans is selectively leaking this type of information to [Detroit Metro Times] indicates that, unlike Founders, he has no evidence to support his position in this case. Founders looks forward to its day in court, and, now that discovery has closed, it is more confident than ever that it will prevail."