Leaked Reports Expose BP's Safety Record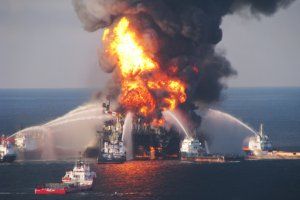 BP repeatedly disregarded safety problems, according to a new damning investigation from ProPublica that was copublished with The Washington Post. Documents about internal safety investigations leaked to ProPublica by "a person close to the company" show a pattern of neglect and a culture skewed toward silencing whistle-blowers.
The investigations described instances in which management flouted safety by neglecting aging equipment, pressured employees not to report problems, and cut short or delayed inspections to reduce production costs.
The first set of reports center on the firm's Alaska operations, and were put together by an internal committee and external lawyers in 2001, 2004, and 2007. The 2004 report found "a pattern of the company intimidating workers who raised safety or environmental concerns" and that "managers shaved maintenance costs by using aging equipment for as long as possible." In 2006, the report points out, the 2000 Prudhoe Bay pipeline spill was blamed on a corroded pipeline.
But the problems extended further than Alaska. In 2002 the firm was found to be falsifying inspections of fuel storage tanks in California. They settled a lawsuit by the South Coast Air Quality Management District for $100 million.
In 2005, the ProPublica report found, in an investigation into an explosion at a Texas City refinery that killed 15 people, that "significant process safety issues exist at all five U.S. refineries, not just Texas City." In a pattern that now seems familiar, a BP spokesperson at the time said it would update its safety systems. "But last year, the Occupational Safety and Health Administration fined the firm $87 million for not improving safety at that same Texas plant."
NEWSWEEK's Michael Isikoff and Michael Hirsh reported last month that Environmental Protection Agency investigators had wanted to charge top corporate officers who, "they were convinced, had knowledge of the safety deficiencies at Texas City and failed to take corrective action." That request was turned down by the Bush Justice Department—part of a pattern of lax oversight. As the NEWSWEEK report noted, BP has spent tens of millions on lobbying while it fends off accusations about poor safety practices.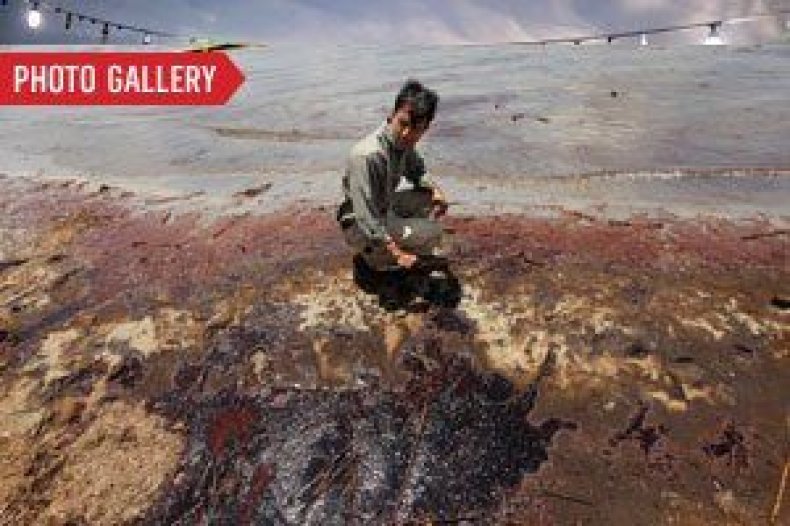 An investigation into the Prudhoe leak in Alaska was thwarted when BP responded to a subpoena with 62 million pages of documents—a familiar tactic designed to observe the letter of the law while making it hard for investigators to get any real information, according to the NEWSWEEK report. When EPA special agents continued to pursue the action despite this, they were stopped—this time by federal prosecutors seeking a wider deal with BP.
The damning revelations, and regulatory failures, go on, as the new ProPublica piece found. Right up to Deepwater Horizon, where "sensors and their shutoff systems were not operating," and a "backstop mechanism that should have prevented the engines from running wild apparently failed—and so did the air-intake valves that were supposed to close if gas entered the engine room." A mechanic also testified that "the engine room wasn't equipped with a gas alarm system that could have shut off the power."
On April 20 the rig exploded, killing 11 people. And we all know what happened after that.