Learn from Japanese Americans and Stop Cancelling All Things Russian | Opinion
The internment of Japanese Americans during World War II is one of the darkest chapters in American history. Unfortunately, today's "cancel all things Russian" madness shows we are on the brink of repeating that historical mistake.
After Japan bombed Pearl Harbor on December 7, 1941, the United States declared war. Japanese Americans were treated as enemy aliens, even though they had nothing to do with the Japanese government. In February 1942, President Franklin Roosevelt issued the infamous Executive Order 9066. It deemed Japanese Americans a national security threat and authorized their removal from the West Coast to internment camps as far away as Arkansas.
Roosevelt's order came so suddenly and the pace of its implementation was so hurried that many Japanese Americans' lives were turned upside down overnight. Employees couldn't go to work; farmers had to abandon their farms; businesses halted their operations; parents pulled kids out of schools. Many families were forced to sell their assets for a fraction of their actual value because they were given only six days to dispose of any belongings they could not carry to the camps.
In the end, about 120,000 Japanese Americans, the majority of whom were U.S. citizens, were incarcerated in internment camps. Some of them had never been to Japan and didn't even speak Japanese.
Japanese Americans who lived outside the camps fared little better as they faced constant discrimination, including some sanctioned by the state. For instance, California fired all Japanese-American state employees, although they were innocent of any wrongdoing.
This February marked the 80th anniversary of President Roosevelt's notorious executive order. It seems that some people have already forgotten the injustice that Japanese Americans suffered.
After Russia invaded Ukraine last month, self-righteous observers in the West decided they must "do something" to signal their indignation toward Vladimir Putin.
The University of Milano-Bicocca canceled a course on Russian novelist Fyodor Dostoevsky. Several orchestras, including Wales' Cardiff Philharmonic Orchestra, removed the music by legendary Russian composer Pyotr Ilyich Tchaikovsky from their upcoming performances. It doesn't matter that Dostoevsky and Tchaikovsky died more than 100 years ago, and that their art had nothing to do with Putin's aggression.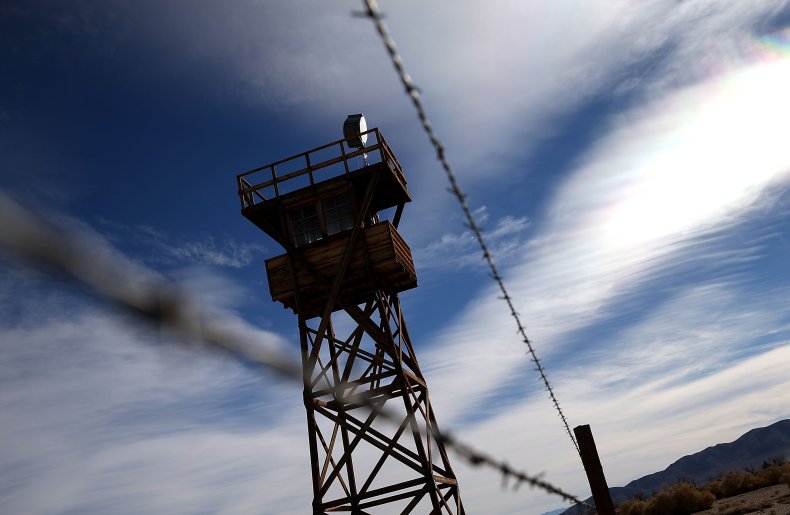 The "cancel everything Russian" madness only hurts the living. Montreal Symphony Orchestra canceled a performance by 20-year-old Russian pianist Alexander Malofeev, even though he has been outspoken against Russia's invasion of Ukraine. Milan's mayor told Russian conductor Valery Gergiev that he's not welcome to perform at La Scala opera house because he refused to condemn Putin's invasion of Ukraine. Munich Mayor Dieter Reiter gave Gergiev a deadline to criticize Putin or be removed as principal conductor of the Munich Philharmonic Orchestra. Gergiev lost the job early this month. The New York Metropolitan Opera fired Russian soprano Anna Netrebko because "the Met would not continue to associate with artists who support Putin." Before Netrebko's dismissal, the Met reportedly tried to "persuade Netrebko to renounce her support for the Russian president."
I don't know if Gergiev or Netrebko are Putin's confidants. But as someone who grew up under a repressive regime (communist China), I understand that many people choose not to speak ill against their government because they are concerned about the repercussions for loved ones back home. I'm also very familiar with the tactic of forcing someone to choose between professing a political view sanctioned by the government and losing their livelihood. Authoritarian regimes, including those in China and Russia, deploy this tactic to extract public confessions from their citizens for propaganda purposes. It is such a shame that the mayors of Milan and Munich and the management of the Met forced Russian artists to make this decision.
Russian athletes have been canceled too. FIFA banned Russia from the 2022 World Cup. The Canadian Junior Hockey League barred teenage Russian hockey players from the upcoming draft. But the most ridiculous of all the anti-Putin cancellations came from the International Cat Federation, which banned Russian cats from competition.
The "cancel everything Russian" movement wouldn't be complete without Big Tech's participation. U.S. tech company Meta announced that it would allow Facebook and Instagram users to post threats of violence, so long as they are aimed at Russian soldiers. As if to demonstrate how considerate our tech overlord is, a Meta spokesperson added, "We still won't allow credible calls for violence against Russian civilians." Does Mark Zuckerberg believe he has the power to hold the thin line between calling for violence against Russian soldiers and Russians as a group once he opens the floodgate of hatred?
The "cancel everything Russian" madness has already created an atmosphere of fear for ordinary Russian-speaking people in the West. Some Russian restaurants in New York City—including several owned by Ukrainians—have been vandalized, and owners were called Nazis.
A New York-based writer tweeted that his family cautioned him not to speak Russian in public. A doctor mentioned that, before an emergency surgery, a Russian-speaking patient felt compelled to tell her, "I am not for Putin." These stories should remind us of the anxiety and terror that Japanese Americans experienced during WWII. No Americans, including Russian-speaking Americans, should live with such fear today.
We should by all means hold Putin and his thugs accountable for their aggression in Ukraine. But as Karol Markowicz, a Russian immigrant and columnist at the New York Post, warns, we should "think twice" before punishing any Russians for Putin's horrible war. Canceling Russian civilians, Russian-speaking immigrants, literature, goods and even animals is not an act of courage but virtual signaling that is both foolish and harmful.
The United States did an injustice to Japanese Americans because it refused to distinguish them from an oppressive regime they have nothing in common with other than a shared ancestry. Let's not repeat that history today by "canceling everything Russians." Stop this madness now.
Helen Raleigh, CFA, is an American entrepreneur, writer and speaker. Helen is the author of Backlash: How China's Aggression Has Backfired and Confucius Never Said. Follow her on Twitter: @HRaleighspeaks and visit her website: www.helenraleighspeaks.com.
The views expressed in this article are the writer's own.