Learn Klingon on Duolingo: 'Star Trek' Alien Warrior Language Released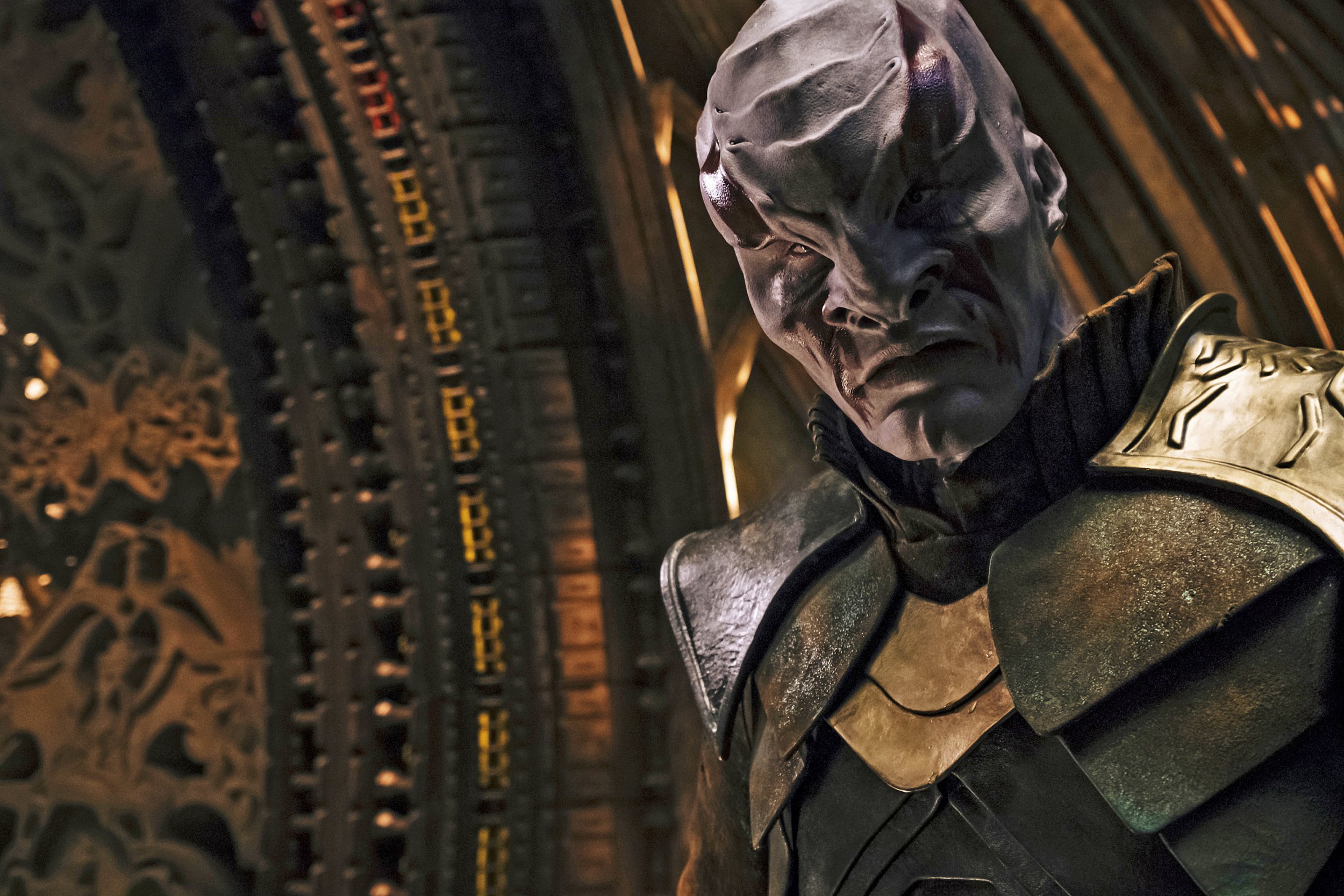 Star Trek fans might have a hard time picking up Klingon just by watching the TV series and movies, but now there's an easier way to learn: Duolingo added the fictional language to its lineup.
The free language service announced the arrival early Thursday morning. There were already close to 2,500 people signed on to learn Klingon by the afternoon.
Klingon is the language spoken by the alien spcies of the same name. Warriors defined by their honor and recoginzable thanks to the ridges on their foreheads, Klingons have played a vital role in the Star Trek universe since the original series began in 1966.
"The language itself is centered around spacecraft, warfare, and weaponry—but it also reflects the directness and sense of humor of the Klingon culture," according to the new language's description on the Duolingo website. "There are also plenty of insults, as it is considered an art form. … The mastery of Klingon is extremely uncommon on Earth."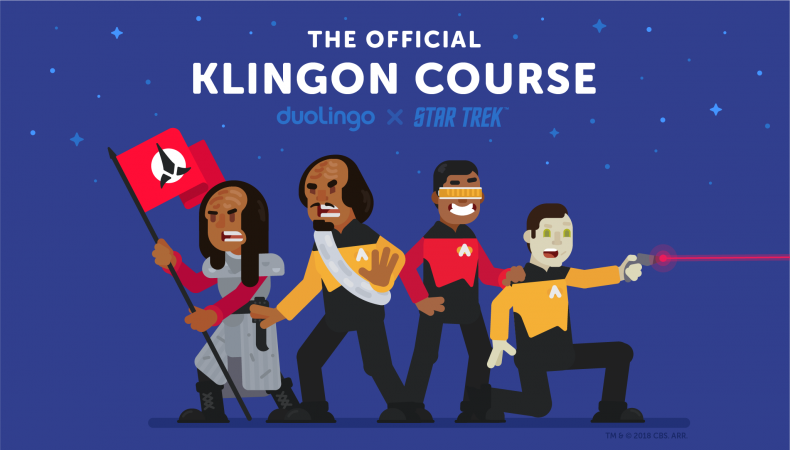 The Star Trek language is not the first fictional tongue to be added to the lineup. Duolingo also offers High Valyrian, an ancient language from the Game of Thrones universe, on its website.
Klingon is currently only available on the Duolingo website, and is not yet on the mobile app for Android or iOS.
"Whether you're a veteran Klingon fan or a Star Trek newbie, we wish you Qapla' (success) in your language learning journey and can't wait to hear what you think," Duolingo said in its announcement.
It's not the first service that has been geared toward helping people learn the difficult fictional language. Trekkies have also had online resources like Klingon-to-English translators, perhaps most famously one designed by Bing a few years ago. And a Klingon dictionary has been in print for years.
Duolingo has other languages in development for English speakers, including Arabic, Hindi and Indonesian. Hindi is expected to launch in April, while the other two are targeted for summer.
Klingon is still listed as being in beta. There are other languages that are also in that category, including Czech, Korean and Hungarian.