Learn The Story of Chocolate Chips Before You Feast This National Chocolate Chip Cookie Day
Celebrated twice a year, National Chocolate Chip Day celebrates the delightful and flavorful cookie recipe created by chef Ruth Graves Wakefield. So why wait until August 4, when you can start baking your own delicious batch of chocolate chip cookies for May 15 right now? Twice a year = twice as nice.
Just by themselves, plain cookies are still scrumptious because they contain flour and sugar. I hope I don't have to explain to you how chocolate is mouthwatering because of its tasty flavor. Wakefield is the brilliant food inventor who combined cookie dough and chocolate into a single nutritious pastry.
Back in 1938, the dietician and her cooking assistant, Sue Brides, were attempting to make their own homemade cookie dough. Unsatisfied with how the dough came out, Wakefield decided to add another ingredient and included baker's chocolate. Though the myth says the Toll House Inn owner had discovered the recipe by accident, the chocolate chip cookie inventor in actuality knew what she was making.
From The Great American Chocolate Chip Cookie Book: Scrumptious Recipes & Fabled History From Toll House to Cookie Cake Pie by Carolyn Wyman, Wakefield explained how the idea came about, "We had been serving a thin butterscotch nut cookie with ice cream. Everybody seemed to love it, but I was trying to give them something different. So I came up with Toll House cookie."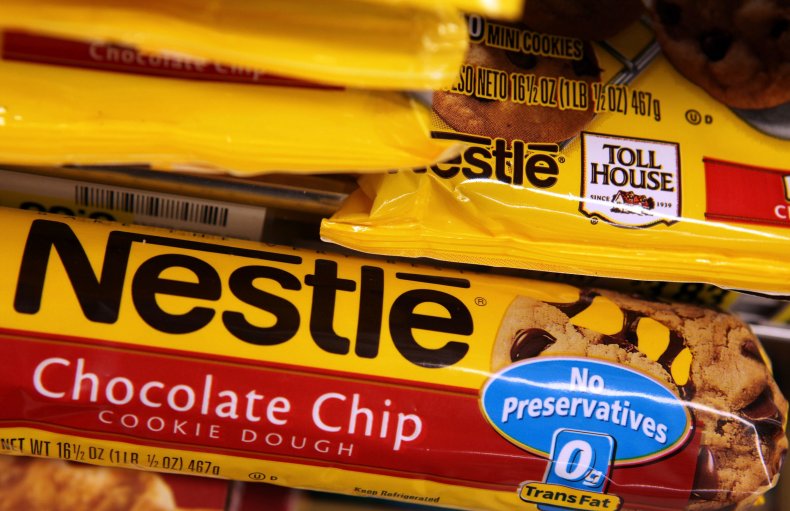 After Wakefield's Toll House cookies started gaining tons of hungry customers, Andrew Nestlé wanted his brand of chocolate to be mixed into her original recipe. In exchange for selling the recipe for a dollar, Wakefield demanded a lifetime supply of Nestlé chocolate, according to The Vintage News. After the two striking a deal, sales of chocolate chip cookies skyrocketed by popular demand.
Before passing away at the age of 70 on January 10, 1977, Wakefield recognized the popularity of her chocolate chip cookies. In the obituary of the Boston Herald newspaper, Wakefield described her long-lasting legacy, "I'll never live them down. They've had a very interesting life."
If you have ever eaten a chocolate chip cookie, you should thank for Wakefield for inventing the recipe. Grab a glass of milk and take a whiff of those delicious cookies before you become a cookie monster.