Learn Your Asians: Not All AAPI Are the Same | Opinion
Standup comedian Ali Wong recently announced her divorce following eight years of marriage to entrepreneur Justin Hakuta. The announcement saddened those familiar with her hit comedy specials, Baby Cobra and Hard Knock Wife, as well as her 2019 book, Dear Girls: Intimate Tales, Untold Secrets & Advice For Living Your Best Life, where she talks candidly about their marriage.
For many, however, the shock of the announcement was heightened by blogger and founder of Angry Asian Man, Phil Yu's discovery that both Parade Magazine and MSN mistook Hakuta for Randall Park, Wong's Always Be My Maybe co-star. Yu's discovery of these errors unleashed a torrent of rants of the tired trope of mistaking one Asian person for another, captured by his now-viral hashtag, #WrongAsian.
May is Asian/Pacific American Heritage Month. Now is a good occasion for everyone to better acquaint themselves with the differences in heritage, nationalities, histories and even appearances that make up the diverse designation of Americans hailing from east and southeast Asia and Pacific islands in Polynesia, Micronesia and Melanesia.
The common mistaking of one Asian for another is so prominent that an enamel pin with the phrase "Wrong Asian," created by California-based Vietnamese American designer Linh-Yen Hoang, is now sold out.
The dismissiveness over conflated ethnic identities has been common since Chinese migrants helped build the transcontinental railroad in the mid-1800s. It was compounded by late 19th through mid-20th century U.S. histories of Asian and Asian American migrant farmworkers and cannery workers whom many perceived as an undifferentiated and often unwelcomed mass. More recently, the confusion has been worsened by the model minority myth, which classifies all Asian Americans/Pacific Islanders (AAPI) as successful, upper-class Americans.
These historic tropes are more than unfortunate cases of mistaken identity and microaggressions. The pan-ethnic AAPI movement was emboldened by the 1982 murder in Michigan of Vincent Chin, a Chinese American autoworker whom his white killers mistook for Japanese. The 40th anniversary of his death is this June.
With the rise in anti-Asian hate crimes in the pandemic, this lack of discerning differentiation can become all the more dangerous.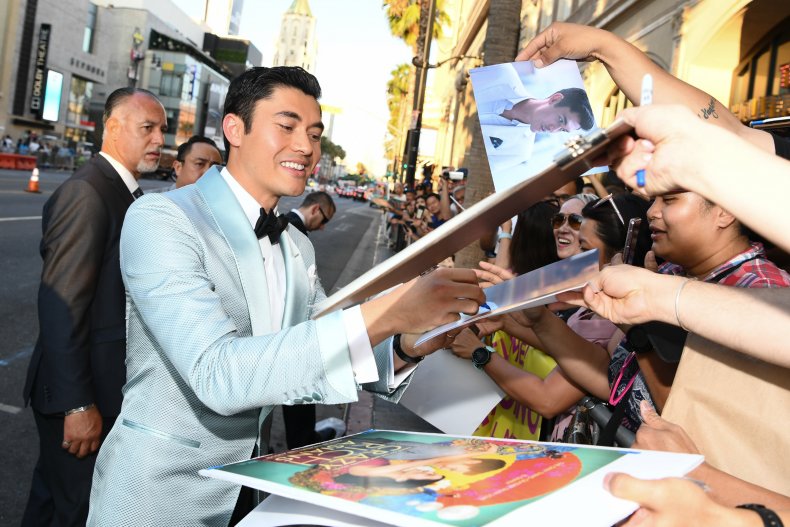 An Asian woman was harassed in Boston after being mistaken for Mayor Michelle Wu, while ABC News issued a recent apology after posting an incorrect photo of hate crime victim Michelle Go, murdered in January.
A 2020 study revealed that humans have biases that make it easier to differentiate those of their own race. Americans have to work that much harder to train themselves to differentiate between people of color (POC). One reason for this is simply because POC are less frequently represented in popular culture.
The relative invisibility of Asian Americans in the U.S. became painfully clear recently on social media when a Bloomberg reporter suggested that the recent hit film, Everything Everywhere All at Once, contained "no 'stars'" despite the presence of longtime movie veteran and Crazy Rich Asians star Michelle Yeoh, as well as Jamie Lee Curtis.
Studies about cross-race identification further reveal why it is impossible to ignore how inequality of representation is a key factor in being able to distinguish between people. Those from historically underrepresented groups are better at differentiating white faces, while white individuals have greater difficulty differentiating faces of POC.
Research suggests a strong need for more awareness of racial and cultural bias. The good news is that an easy start would be consuming more entertainment—TV shows, movies, books and podcasts—that feature diverse Asian Americans and Pacific Islanders.
From there, one can work on slowing down, looking more closely and paying thoughtful attention to the details in every person. Asian/Pacific American Heritage Month is a great time to get started, but the work shouldn't end there.
Leah Milne is associate professor of multicultural American literature at the University of Indianapolis, author of Novel Subjects: Authorship as Radical Self-Care in Multiethnic American Narratives and a Public Voices Fellow through The OpEd Project.
The views expressed in this article are the writer's own.