At Least 10 People Killed in Shelling on and Near School in East Ukraine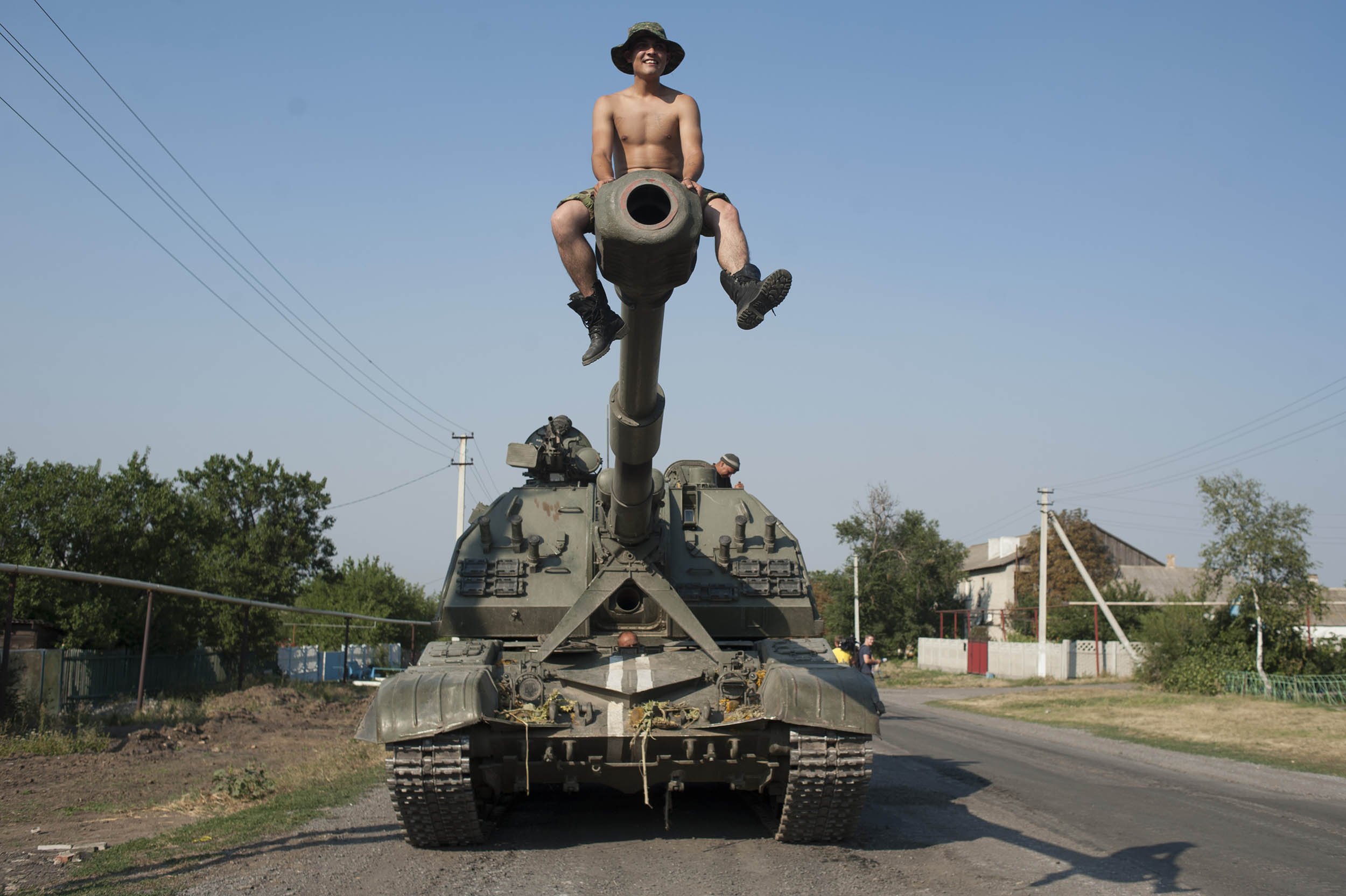 At least 10 people were killed on Wednesday when shells hit a school playground and a mini-van in a nearby street in Donetsk in eastern Ukraine, city authorities and Reuters witnesses said.
There were no children among those killed in the shelling at School No. 57 on the first day of the new school year, though witnesses said the dead included a biology teacher and the parent of a child at the school.
Reuters correspondents saw the bodies of three adults at the school and an additional six bodies in a burnt-out mini-van and on streets nearby.
The regional administration said a total of 10 people had been killed in Wednesday's shelling in the city, a stronghold of Russian-backed rebels waging a separatist rebellion against the pro-Western government in Kiev.
Nine other people were wounded, seven of whom were taken to hospital for treatment, it said in a statement.
City authorities blamed the shelling on the rebels and the separatists blamed it on government forces. It interrupted a fragile ceasefire in a conflict in which about 3,500 people have been killed, according to United Nations figures.
Ukrainian President Petro Poroshenko said last week there were clear signs that the ceasefire, the cornerstone of his peace plan to end six months of conflict, was working. But it has since begun to fray with the deaths on Monday and Tuesday of nine Ukrainian servicemen in clashes with separatists.
Reuters correspondents saw three bodies and two shell craters in the playground of the school and in the street in front of it. The school is in a city district a few kilometres (miles) from the city's main airport where separatists have been trying to dislodge government forces for some days.
There were puddles of blood on the floor immediately inside the school. Two bodies were inside and a third - that of a rebel in camouflage fatigues - lay outside on the street.
Near the shelled school, a Reuters team saw two charred bodies in the burnt-out mini-van, two more bodies on the pavement at the bus and two further bodies on the street about 20 metres (yards) away. Rebels at the scene said two other dead had been taken away.
A commander of a rebel unit, Viktor Khalyava, said the school was hit by five Uragan rockets fired by the Ukrainians. "It was a targeted strike on the school," he said.
The municipal authorities however blamed the attack on the school and on the minibus on forces of the rebel "Donetsk People's Republic."