At Least 12 Texas Counties Won't Enforce Governor's Face Mask Mandate
At least 12 counties in Texas announced they will not be enforcing a statewide face mask mandate declared Thursday by Governor Greg Abbott. Meanwhile, public health officials in Texas reported 7,555 new positive cases of coronavirus on Friday, bringing the state's total to 183,532.
Abbott's Thursday executive order made wearing face masks in public a requirement in every county with over 20 confirmed positive cases of coronavirus. The governor also called for a ban on public gatherings of more than 10 people, unless approved by a mayor or county judge. Celebrations over the upcoming holiday weekend could be affected by Abbott's decision. In some areas of Texas, officials have decided to make the mask mandate voluntary.
In Nacogdoches County, Sheriff Jason Bridges said he believes that "citizens are going to use common sense and do what is right."
Bridges also said he believes the mandate was "borderline infringing on people's rights." Deputies in the county will not be enforcing the mandate, although Abbott's executive order calls for individuals not wearing masks to be issued a $250 fine after the first offense.
Ellis County Judge Todd Little approved gatherings of more than 10 people, saying that Texans should "exercise wisdom and sound judgment."
"It is the responsibility of Ellis County to come together during these unprecedented times and take precautionary action to protect the health of our community," Judge Little said in a Friday statement. "With all of this in mind, enjoy your family and friend this Fourth of July weekend as we celebrate our Nation's 'Independence.'"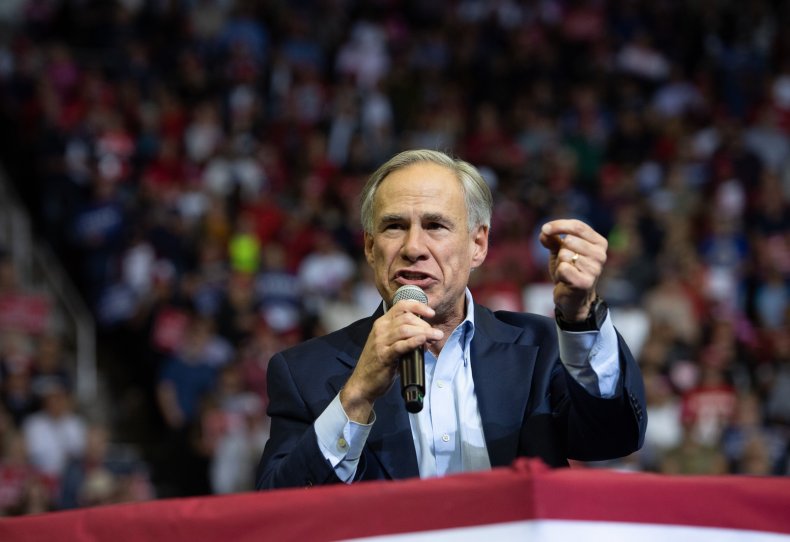 Judge Becky Wilbanks of Cass County decided not to enforce Abbott's mandate because her county has fewer than 20 positive cases of coronavirus. "If our active case number reaches the 20 mark, we will then automatically be under the governor's order," Wilbanks said in a Friday Facebook post.
However, Wilbanks said that directives from state officials have been "ambiguous."
"Basically, we have navigated by 'the seat of our pants' trying to do what is in the best interest of our residents for their health and well-being based on the information we are given," Wilbanks wrote.
Rockwall, Texas Mayor Jim Pruitt said celebrations, including a fireworks display, would still occur in his town regardless of the mandate. "Nobody is requiring anybody to go to any of this stuff," Pruitt said in a YouTube video posted Thursday. "If you don't want to or you don't feel safe, then don't go."
Other Texas counties including Johnson, Smith and Upshur have also announced they would not enforce sections or all of Abbott's mandate.
Abbott said in a Thursday video that COVID-19 was "getting worse. Now more than ever, action by everyone is needed until treatments are available for COVID-19."
Abbott re-closed bars across Texas in June in an attempt to curb the spread of the virus, effectively placing reopening strategies in his state in limbo. The governor said in June that social interaction between younger people was a major factor in the coronavirus spike, calling the surge "largely driven by certain types of activities, including Texans congregating in bars."
Newsweek reached out to Abbott's office for comment.