Report: ISIS Claims Responsibility for Tunisia Hotel Attack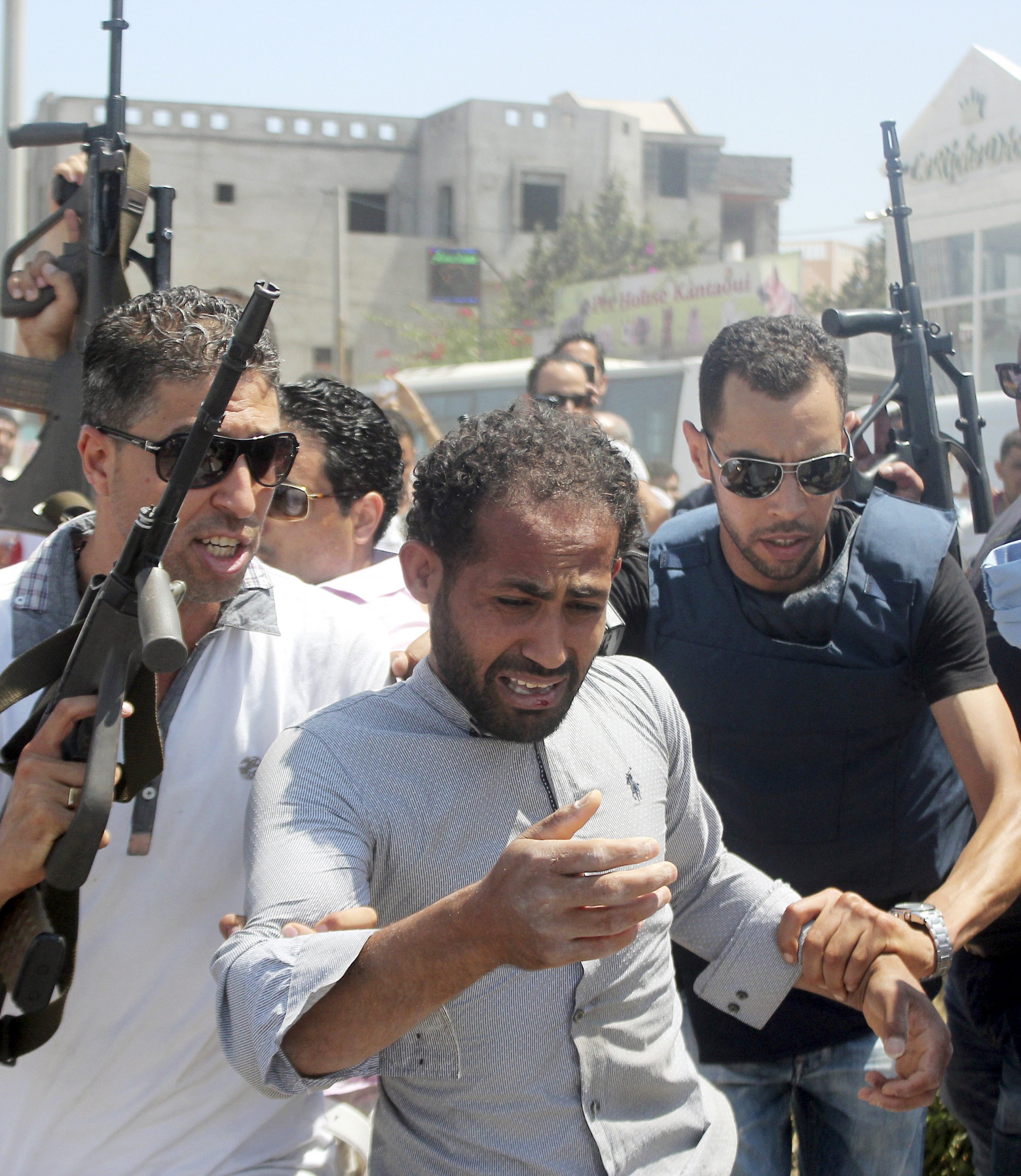 Updated | The Islamic State (ISIS) reportedly has claimed responsibility for an attack on two beachfront hotels in Sousse, Tunisia, that killed at least 39 people on Friday, according to Reuters. A gunman targeted the Hotel Riu Imperial Marhaba and a second, unidentified hotel in the resort town.
Some of those killed were sunbathing on the beach operated by the hotel. Authorities said the majority of those killed were tourists. The Associated Press reported the majority of those killed are believed to be German and British, though the authorities have not confirmed nationalities. The Imperial is one of the highest end in the area, rated five stars and popular with tourists. It is owned by RIU Hotels and Resorts, a Spanish company. Additional flights were organized to evacuate tourists from the region.
Initially, authorities thought two gunmen are involved in the attack. They later confirmed only one gunman was involved, he was apprehended immediately. Tunisia's Interior Ministry told the BBC this was a "terrorist attack." "A terrorist infiltrated the buildings from the back before opening fire on the residents of the hotel, including foreigners and Tunisians," Ministry spokesman Mohammed Ali Arousi said.
The gunman was not known to officials. He had arrived from Kairouan, Tunisia and hid his gun underneath an umbrella. "He entered by the beach, dressed like someone who was going to swim, and he had a beach umbrella with his gun in it. Then when he came to the beach he used his weapon," Rafik Chelli, Tunisia's Secretary of State for National Security, said.
"We thought [the attack] was firecrackers going off," Gary Pine, a tourist vacationing in the area, told the Telegraph. "There was a mass exodus off the beach." Hotel employees instructed guests to hide in their rooms before moving them to the lobby.
In March, Tunisian militants killed 22 people at a museum in Tunis. Most killed in the museum attack were also tourists.
Report: ISIS Claims Responsibility for Tunisia Hotel Attack | World