Bride Among Dead As Saudi Arabia Airstrike Hits Wedding in Yemen: Reports
At least 20 people were killed in a Saudi-led coalition airstrike on a wedding party in Yemen.
The attack occurred in the Bani Qayis district in the north of the country on Sunday, April 22, the Associated Press reported. The Houthi-controlled Saba news agency reported a death toll of at least 88 people, many of whom were children.
Khaled al-Nadhri, the senior health official in the northern province of Hajja, said the strike hit a tent set up for a wedding party, and that the bride was among the dead.
Jets continued to fly over the bombing site, which kept ambulances from reaching survivors, health ministry spokesman Abdel-Hakim al-Kahlan said. The Houthi-affiliated al-Masirah television network said coalition jets conducted two separate airstrikes on the wedding party.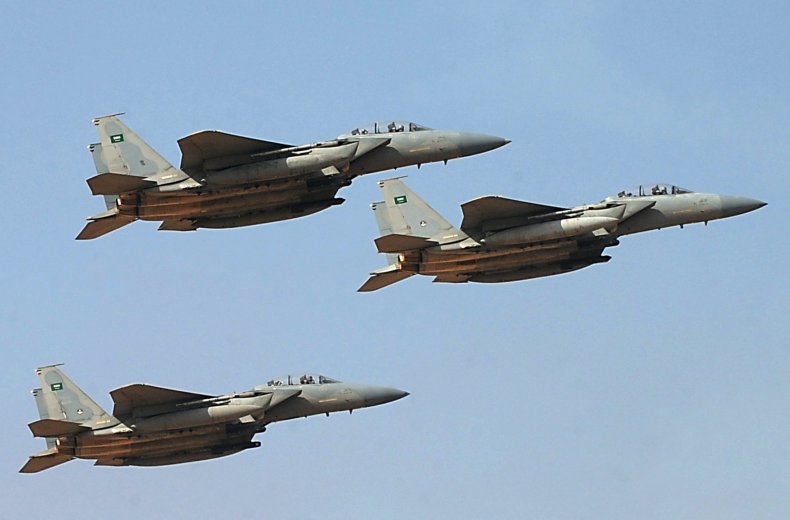 Footage emerged on social media showing a scene of devastation with survivors picking their way through scattered body parts and debris. The wounded, including the groom, were taken to al-Jomhouri hospital, said Mohammed al-Sawmali, who runs the facility.
The Saudi-led coalition declined to comment on the strikes when contacted by the Associated Press.
The coalition is fighting against Iranian-funded and supplied Shiite Houthi fighters, who seized the capital city Sana'a in 2014. More than 10,000 people have been killed and 3 million displaced since civil war erupted in 2015.
The conflict has morphed into a proxy war in which the Saudi-led coalition is pitted against Iranian-backed Houthis. The coalition wants to install the deposed former Yemeni government and is being supplied with weapons and logistical support from the U.S. and the U.K. The Saudi coalition has recaptured some southern areas of the country, but the Houthis still control northern areas and the capital city.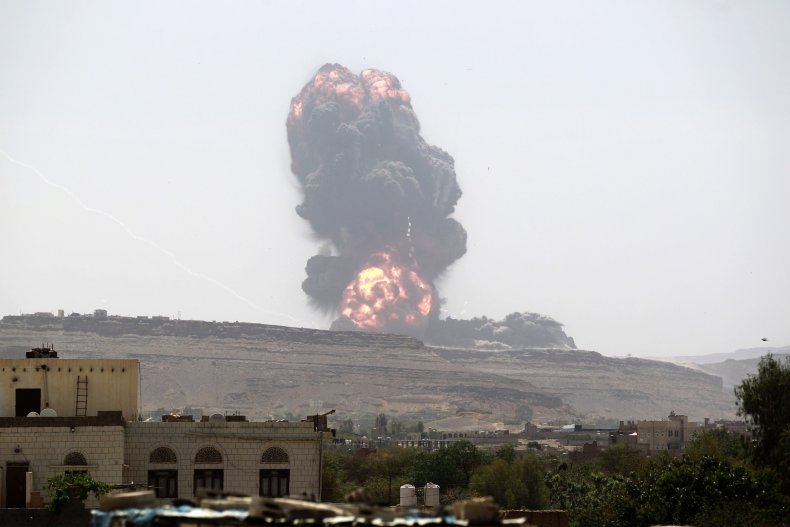 The coalition has been accused of committing war crimes, its airstrikes having hit weddings, marketplaces, hospitals and schools during the course of the war. Saudi Arabia and its allies claim the Houthis are using civilians as human shields to protect their equipment and fighters.
In 2015, an alleged Saudi-led missile attack on a wedding near the Red Sea port of al-Mokha killed as many as 131 people, making it one of the deadliest in the war.
The coalition campaign has triggered a humanitarian crisis. More than 22 million Yemenis require international aid, with over a third of those close to starvation. The chaos also has allowed Al-Qaeda in the Arabian Peninsula and other extremist groups, including ISIS, to operate freely and launch their own attacks.