At Least 42 Ceasefire Violations in Six Hours in Ukraine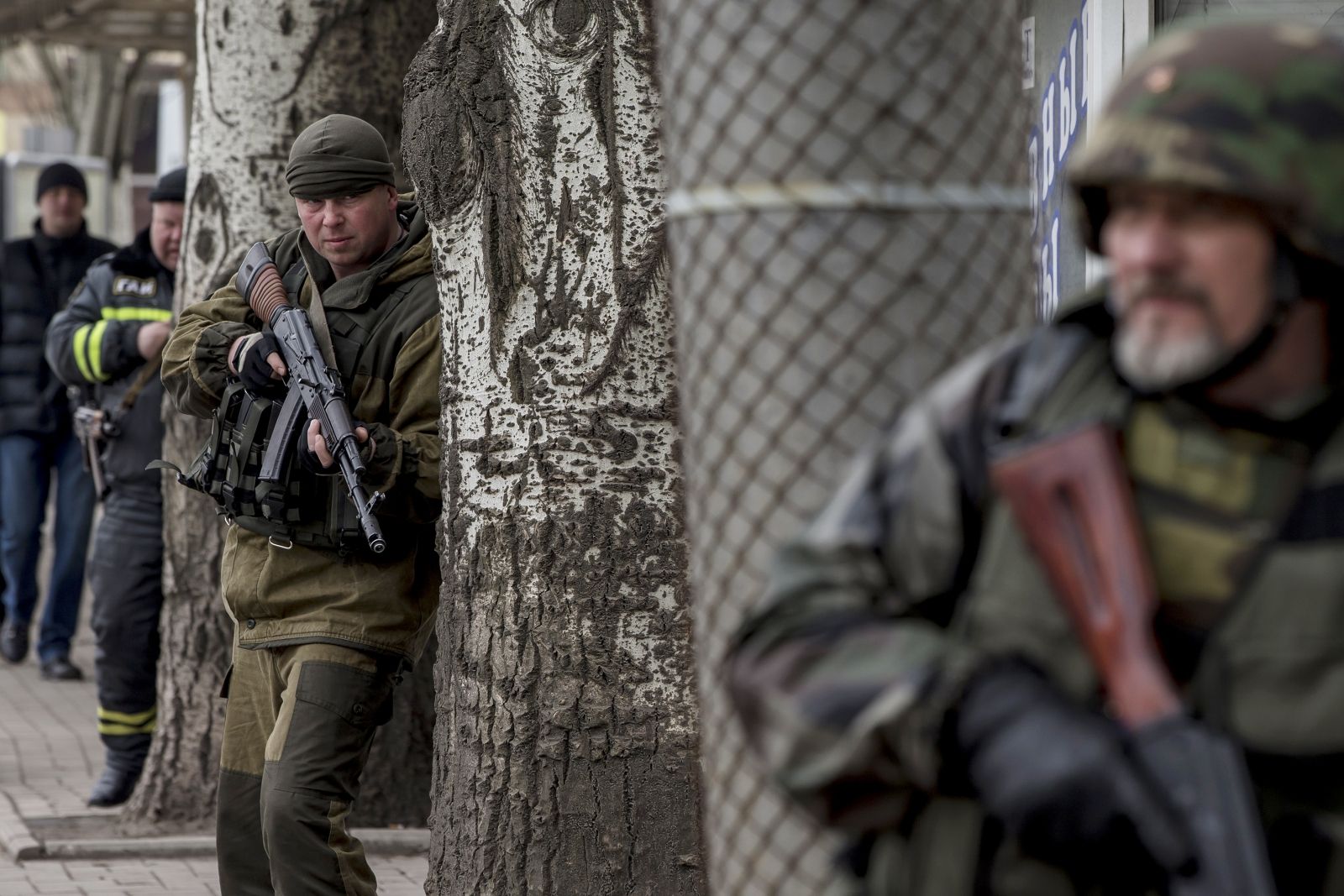 Both pro-government and pro-Russian sides have reported increasingly intense fire in eastern Ukraine, despite the ceasefire still being in place.
Ukraine's defence forces in the war stricken Donbas region, referred to as the Anti-Terrorist Operations units (ATO), accused the rebels today of violating the agreement 42 times in only six hours yesterday evening, on their official Facebook page.
A ceasefire deal brokered in February by Germany and France was signed by Ukraine, Russia and leaders of the pro-Russian fighter groups in the Donbas region in the Belarusian capital of Minsk. Although the ceasefire has largely held since, recent weeks have seen a more consistent escalation of violence.
According to Ukraine's ATO Facebook page, separatist rebel groups opened tank and artillery fire against positions held by the Ukrainian defence forces between 6pm and 12am yesterday, as well as using artillery near areas populated by civilians,
The Ukrainian military reported that the town of Shirokyne where pro-Kiev forces have previously sustained the brunt of advances on the strategic port town of Mariupol was among those under the heaviest artillery fire, as well as the town of Avdiivka, north of the eastern region's capital of Donetsk.
Pro-government forces also accused the rebels of opening tank fire on troops near the village of Kirovo, north of Horlivka and even eventually fired artillery weapons into two populated hamlets.
Twelve reconnaissance drones were also tracked by Ukraine's defence forces in the southern parts of Donetsk region according to the same statement.
Meanwhile the head of command of the separatist rebels confirmed accounts of artillery fire in the east, estimating that the ceasefire had been violated 55 times in the last day, with populated areas being targeted according to Russia's state news agency Itar-Tass.
The separatist rebels, who call themselves the Donetsk People's Republic (DNR) argued it is Ukraine's armed forces who had been responsible for the violations and not the DNR.
A spokesman for the group accused Ukraine's military of also opening tank fire on DNR-held territories at least three times and shelling them 25 times.
This most recent escalation of violence in Ukraine's east follows yesterday's reports from pro-Kiev volunteers in Shirokyne that the rebels had intensified fire on the town, after a heavy build up of Russian troops on the Ukrainian border a fortnight ago prompted fears of an impending separatist advance.
The most recent ceasefire has been in place since February, after an initial agreement between the leaders of Russia, Ukraine and the rebel forces signed in September broke down by the start of 2015 as violence erupted around Donetsk airport and elsewhere in the Donbas.