At Least 42 Dead and Hundreds More Hospitalized After Drinking Tainted Alcohol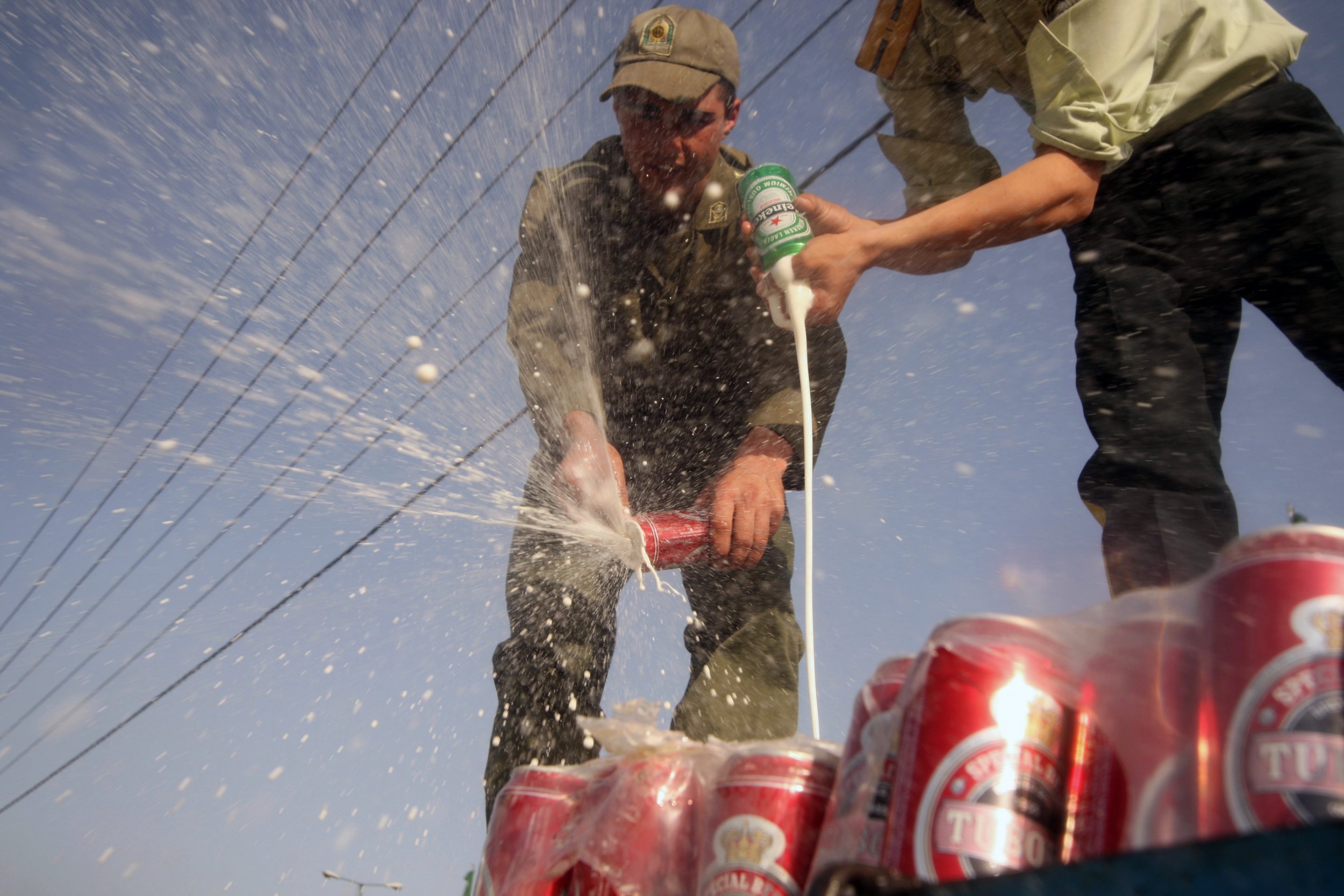 At least 42 people died and 460 others were hospitalized after consuming contaminated alcohol in Iran, a government spokesperson announced on Monday.
The tainted alcohol has affected people across five provinces, forcing 170 to go through dialysis treatment and leaving 16 blind, according to Iraj Harirchi, Iran's Health Ministry spokesman, the BBC reported.
Police reportedly arrested a couple and their dealer last week when 11 people died after drinking alcohol produced in the southern city of Bandar Abbas.
Those found consuming alcohol in Iran face flogging and fines. The law does not, however, affect religious minorities, including Christians, Jews, and Zoroastrians, who may consume, brew, distill and ferment alcohol in their homes. And despite the law, Iranians turn to the black market to buy foreign and homemade alcohol.
The government's health ministry opened addiction treatment centers in 2015 and allowed for the establishment of Alcoholics Anonymous groups throughout the country, where at least 10 percent of the population uses alcohol.
"These days there is so much alcohol available, simply punishing everybody and using force is no longer working. Drinking and bootlegging used to be viewed as equal crimes, and people would be lashed for being abusers. Now, security officials, the municipality, they all view alcoholics not as criminals but as patients who need treatment," Reza Konjedi, who runs several Alcoholics Anonymous groups, told The New York Times.
A recent report published by the World Health Organization showed that drinking too much alcohol killed more than 3 million people in 2016. While Europe had the highest consumption of alcohol, 1.2 percent of males and .1 percent of females over the age of 15 in Iran are alcohol-dependent.
"Far too many people, their families and communities suffer the consequences of the harmful use of alcohol through violence, injuries, mental health problems and diseases like cancer and stroke. It's time to step up action to prevent this serious threat to the development of healthy societies," said Tedros Adhanom Ghebreyesus, the director-general of WHO, according to the Associated Press.
Meanwhile, Malaysian authorities confiscated more than 1,000 gallons of alcohol on Friday, following the deaths of 40 people who were killed by methanol poisoning allegedly caused by tainted alcohol.
"Investigations are still ongoing to see if there are links between what we found on the premises—where equipment to process the bootleg liquor was found—and those who died of methanol poisoning," said Datuk Seri Subromaniam Tholasy, director-general of the Malaysian Customs Department, the Malay Mail reported.