At Least 56 Reported Shot in Chicago's Violent Memorial Day Weekend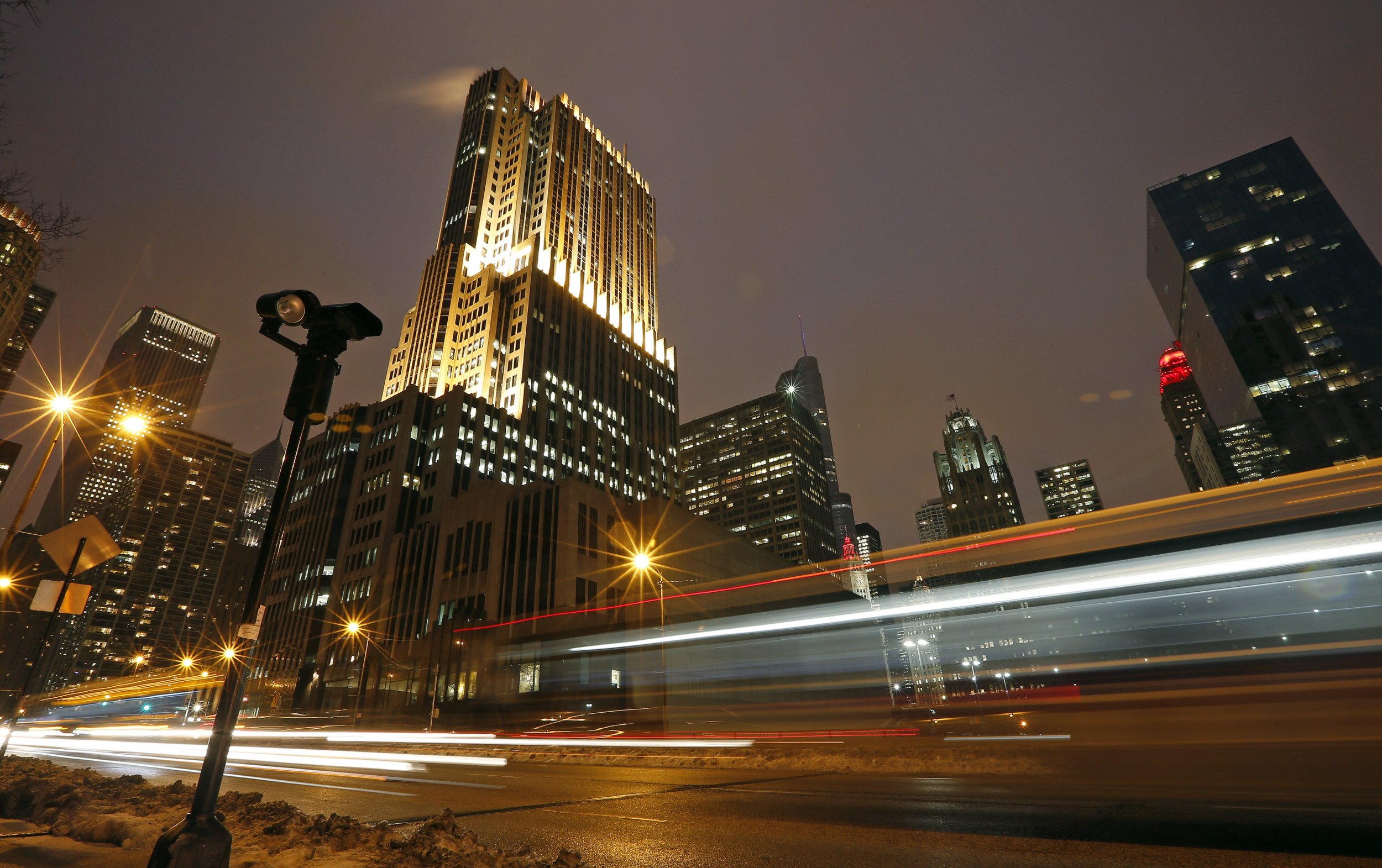 Memorial Day weekend was a violent one in Chicago, where at least 56 people were shot and a dozen people died in shootings, according to the Chicago Tribune. No arrests have been made, reports say. A representative for the Chicago Police Department tells Newsweek the department has not released any numbers.
One of the 44 nonfatal victims over Memorial Day weekend was a 4-year-old girl, according to the Chicago Sun-Times. Victims were reportedly taken to the Advocate Illinois Masonic Medical Center, Mount Sinai Hospital, Jackson Park Hospital and Medical Center, Stroger Hospital and Holy Cross Hospital.
Chicago Mayor Rahm Emanuel and police have previously called gun violence the city's "most urgent problem." Though murder and crime rates are down, city officials have said, the flow of illegal guns is high and the consequences are catastrophic. There are more murders in Chicago than in New York City and Los Angeles, and in 2012 police recovered more guns there (7,624) than in both of those other cities combined. The Bureau of Alcohol, Tobacco, Firearms and Explosives added agents to its force in Chicago last year, and the agency has traced almost all seized guns to retail stores, suggesting "illegal diversion or criminal intent associated with the retail purchase," according to the mayor's office.
Asiaha Butler, president of the Resident Association of Greater Englewood, the Chicago neighborhood where at least three of the shootings are reported to have happened, says the situation is not as dire as the media has said. "We know that this happens in very large metropolitan areas. Chicago is no different than what's going on in Baltimore, Philly or Detroit," says Butler, who lives in the Englewood area. "I stayed on my porch this entire weekend. I barbequed this weekend. I did not hear one gunshot."
Indeed, the holiday weekend was deadly in Baltimore, with a reported 29 shootings and nine gunshot deaths.
The number of shooting deaths and injuries over Memorial Day was significantly lower last year, when no one was shot between the Thursday before the holiday weekend and the Saturday afternoon, ABC reported. The previous year, 17 people were shot and six people died in shootings, and over Memorial Day weekend in 2012, 40 people were injured and 11 killed, according to the Associated Press.