Ninety Dead as Temperatures Plummet Across East Asia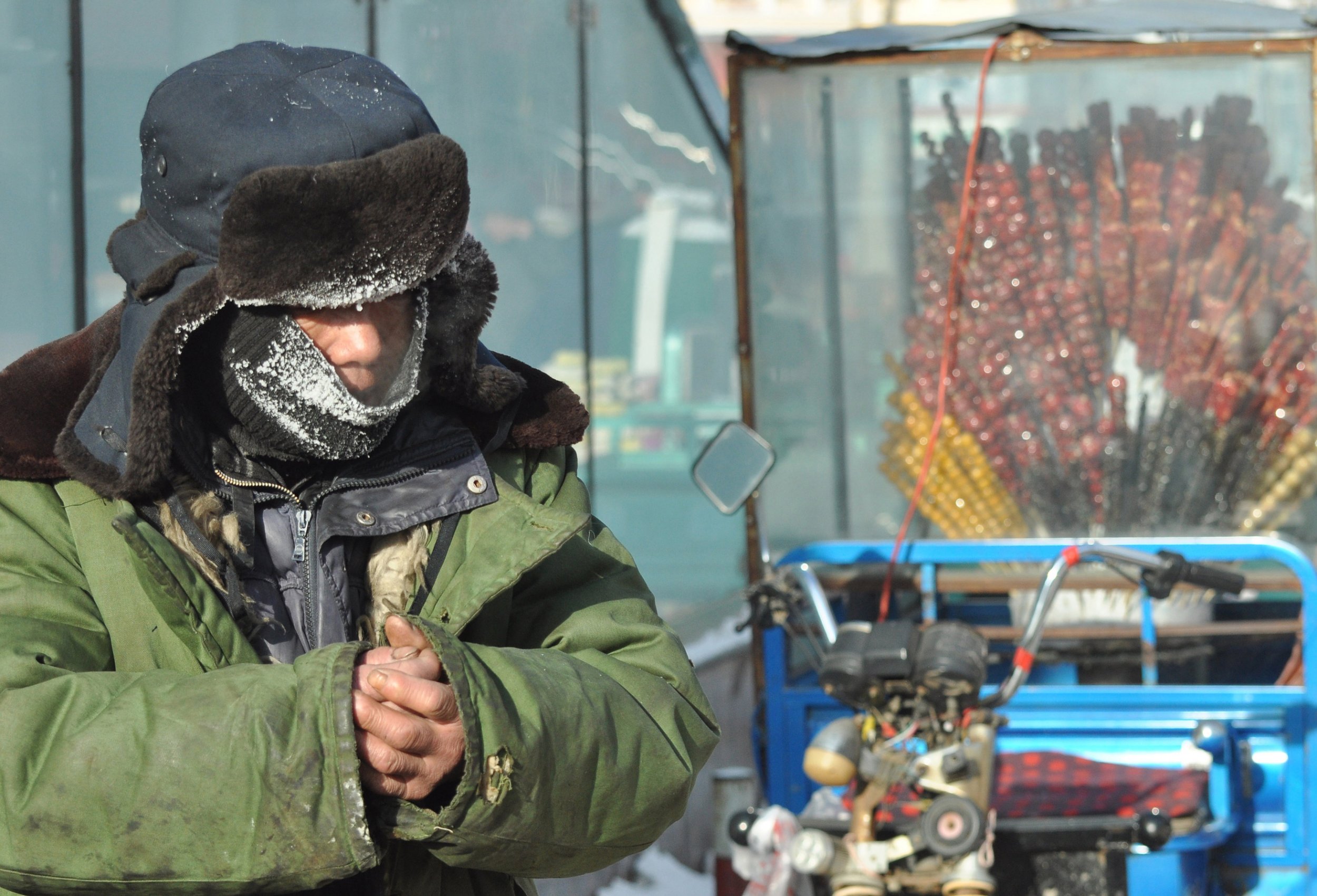 A cold spell has hit East Asia, sweeping across China, Japan, Thailand, Vietnam and South Korea, bringing with it temperatures as low as 39 degrees Fahrenheit (3.9 Celsius). So far, 85 people have been reported dead in Taiwan, where many homes lack central heating. In South Korea, at least 60,000 tourists are stranded after heavy snow grounded flights.
The majority of the deaths in Taiwan were caused by hypothermia and cardiac disease, after temperatures fell abruptly over the weekend, the BBC reports. Many of the victims were elderly people in the northern regions of Taipei and Taoyuan and the southern city of Kaohsiung. In the capital Taipei, a city official was quoted by AP as saying the sudden drop in temperature, rather than the cold itself, was to blame for the deaths.
At the South Korean holiday island of Jeju, temperatures fell to 21.2 degrees Fahrenheit (minus 6 Celsius), prompting authorities to cancel over 500 flights and stranding around 90,300 people, CNN reports. The airport is expected to reopen Monday night after tourists had to search for emergency accommodation over the weekend. In the capital Seoul, temperatures were as low as minus 0.4 degrees Fahrenheit (minus 18 Celsius).
In Hong Kong, temperatures fell to 37.4 degrees Fahrenheit (3 Celsius), the lowest in 60 years, forcing kindergartens and primary schools to close on Monday. Parts of southern China have had snow—a rare occurrence—while the Japanese island of Okinawa has experienced sleet for the first time. More than 600 flights have been grounded in Japan while at least three people have died from the cold, CNN reports. China, which issued an orange weather warning on Sunday, was gearing up for a busy travel period. February 8 marks the start of Chinese New Year, when many people go on holiday.
Even in balmy Bangkok, the capital of Thailand, temperatures fell, though to a rather less frigid 60.8 degrees Fahrenheit (16 Celsius). Vietnam was hit by temperatures of 42.8 degrees Fahrenheit (6 Celsius), the coldest for the country in two decades.