The 12 Least Educated Countries in the World
The United Nations Educational, Scientific and Cultural Organization (UNESCO) describes literacy as an instrument to "empower individuals, communities and societies," making it an appropriate metric to compare educational attainment across countries.
However, despite long-running initiatives to improve the ability to read and write and raise global education standards, 2030's targets are unlikely to be kept.
On current trends, UNESCO fears 30 percent of adults and 20 percent of young adults (25 to 34-yea-olds) will remain illiterate in poor countries.
This stands in stark contrast with scores of countries in Europe, South America and Asia that have attained 100 percent literacy rates.
Approximately 262 million young people are currently without access to basic school-based education, with the worst-hit regions facing conflict or clustered around sub-Saharan Africa.
Females also lag significantly behind males in terms of literacy levels in every one of the countries listed below.
UNESCO's Institute for Statistics (UIS) used self-declared surveys to publish their November 2019 global literacy data for all adults aged 15-years and older.
12. Nigeria
(62% literacy)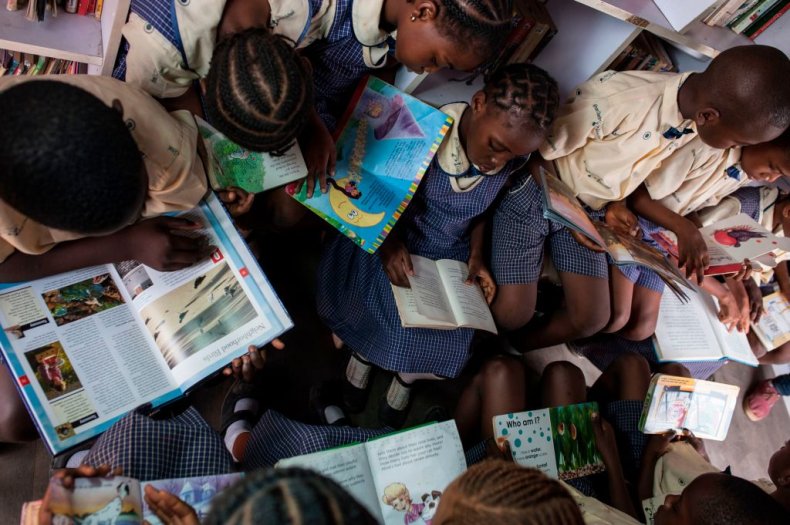 Nigeria has a lower than expected level of educational achievement given its moderately high per capita income.
One of the most pressing problems is the low rate of attendance of pre-primary schools, which is only 13 percent in Nigeria compared to an average of 20 percent in sub-Saharan Africa.
UNICEF writes in a statement: "Gender, like geography and poverty, is an important factor in the pattern of educational marginalization.
"States in the north-east and north-west have female primary net attendance rates of 47.7 percent and 47.3 percent, respectively, meaning that more than half of the girls are not in school."
11. Sudan
(61% literacy)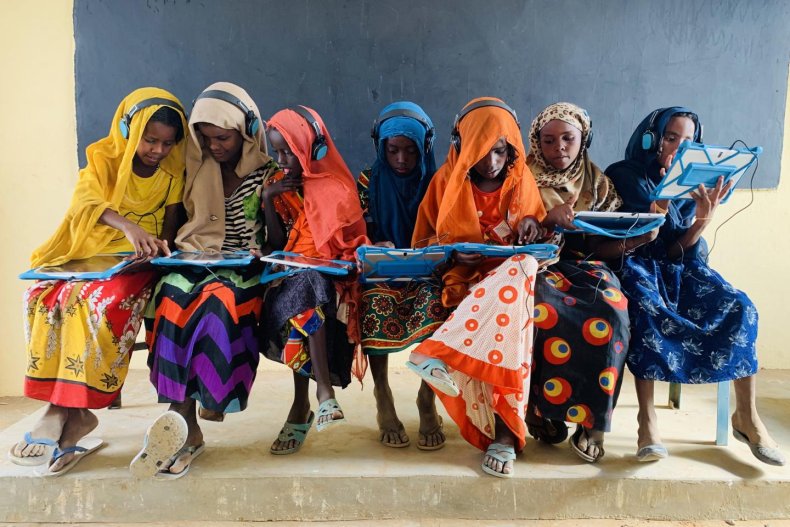 Sudan has one of the largest numbers of out-of-school children in the Middle East and North Africa region and estimates suggest more than three million children here, aged 5-13 years, are not in school.
War, a lack of awareness about the importance of education and chronic under-development all believed to contribute to the poor schooling of boys and girls in this East African country.
10. Comoros
(59% literacy)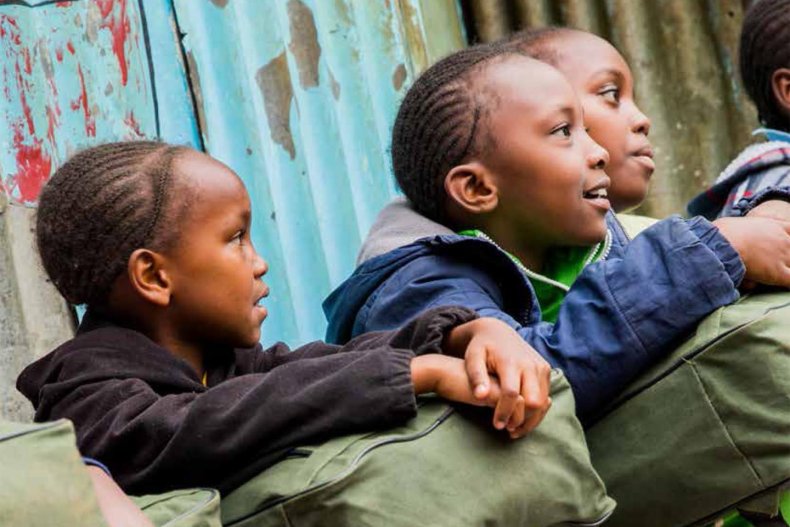 Education in Comoros has been held back by issues blamed on the country's incomplete decentralization that begun in 2011.
These problems are reportedly compounded by a general lack of facilities, equipment, qualified teachers—the salaries for whom are frequently so far in arrears many refuse to work.
9. Iraq
(50% literacy)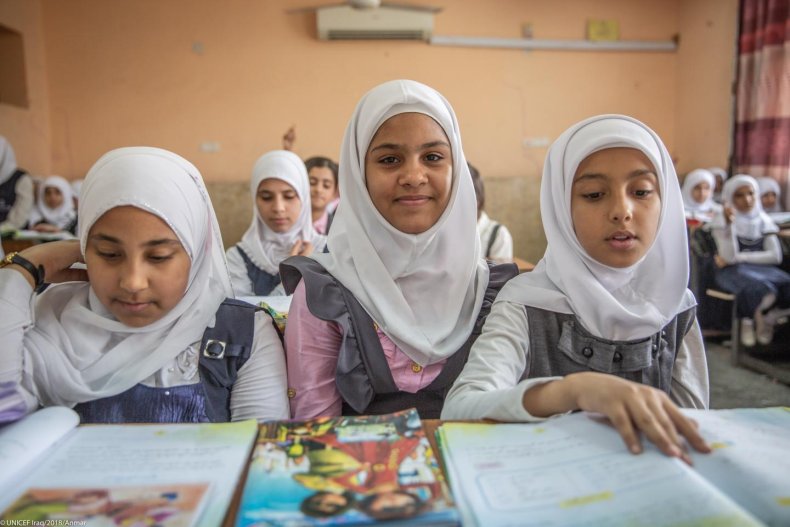 Decades of war and under-investment in Iraq have decimated what used to be one of the Middle East's leading education systems and ended for many Iraqi children their access to high-quality schooling.
UNICEF writes in a statement: "The situation is especially concerning in conflict-affected governorates, such as Salah al-Din and Diyala, where more than 90 percent of school-age children are left out of the education system.
"Almost half of all school-age displaced children—approximately 355,000 children—are not in school. The situation is worse for girls, who are under-represented in both primary and secondary schools."
8. Côte d'Ivoire
(47% literacy)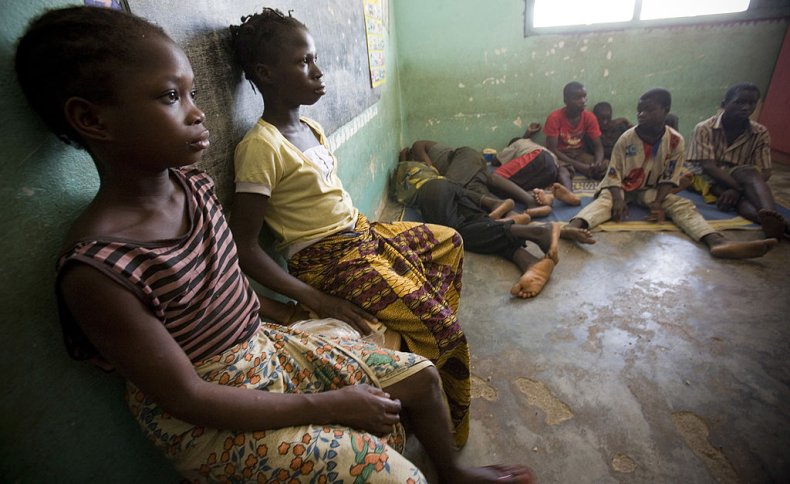 Côte d'Ivoire's education system has been expanding rapidly as the country emerged from a period of prolonged conflict in 2011.
However, increasing demographic pressures and economic stagnation are now weighing heavily over this west African country's educational sector.
7. Sierra Leone
(43% literacy)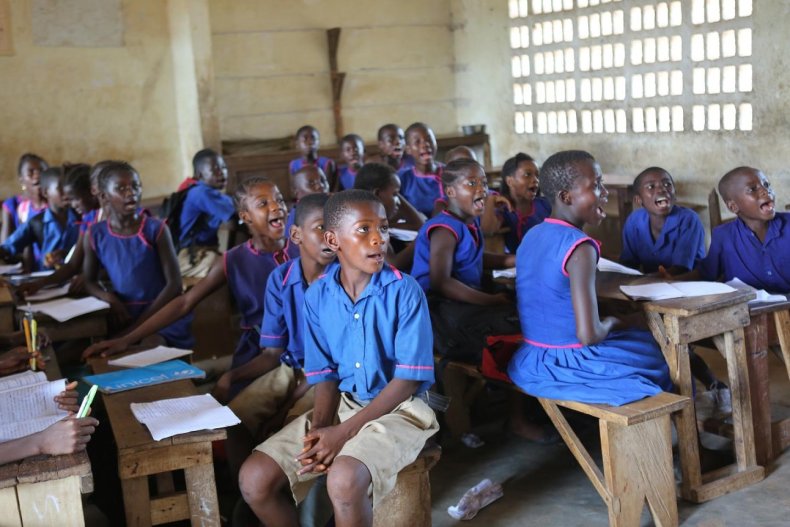 Access to quality education, retention and completion of school remain challenges for children in Sierra Leone.
UNICEF writes on its site: "These factors are compounded by poverty, gender discrimination, long distances to schools, perceived low value placed on education, negative social norms practices such as Female Genital Mutilation (FGM – 86.1 percent), early marriage (30 percent of women are married before age 18), teenage pregnancy, an unsafe learning environment.
"Furthermore, few opportunities exist for alternative education for out-of-school boys and girls, which could help them to acquire functional literacy for sustainable livelihoods and economic empowerment, to realize their full potential and contribute meaningfully to nation-building."
6. Afghanistan
(43% literacy)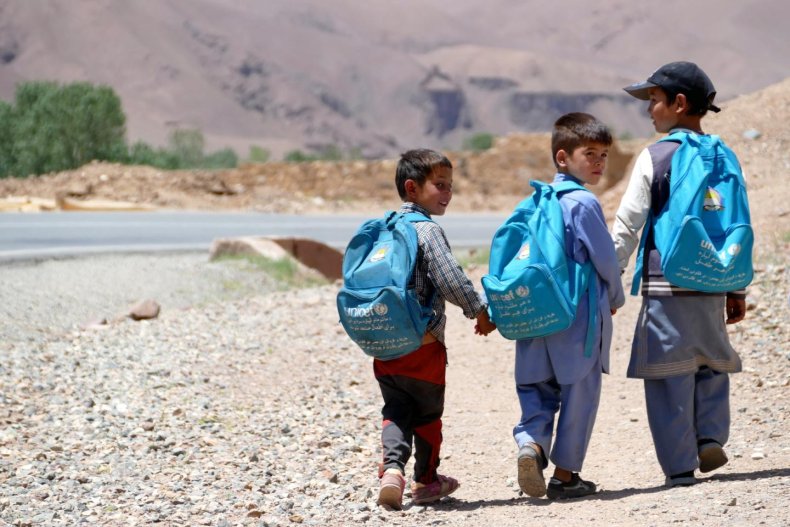 Afghanistan's educational system has been heavily impacted by more than three decades of sustained warfare.
UNICEF writes on its site: "For many of the country's children, completing primary school remains a distant dream—especially in rural areas and for girls—despite recent progress in raising enrollment.
"In the poorest and remote areas of the country, enrollment levels vary extensively and girls still lack equal access."
5. Benin
(42% literacy)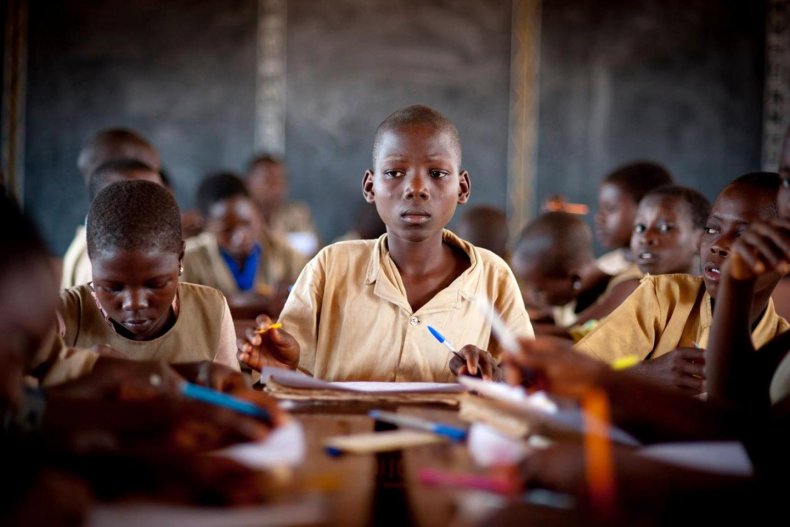 Despite Benin enjoying a relatively stable democratic government, the country's educational sector continues to face the repercussions of relatively recent near-economic collapse and 2010's devastating floods.
However, the future for education in Benin is proving to be a cause for faint optimism in the nation's domestic affairs.
4. Burkina Faso
(41% literacy)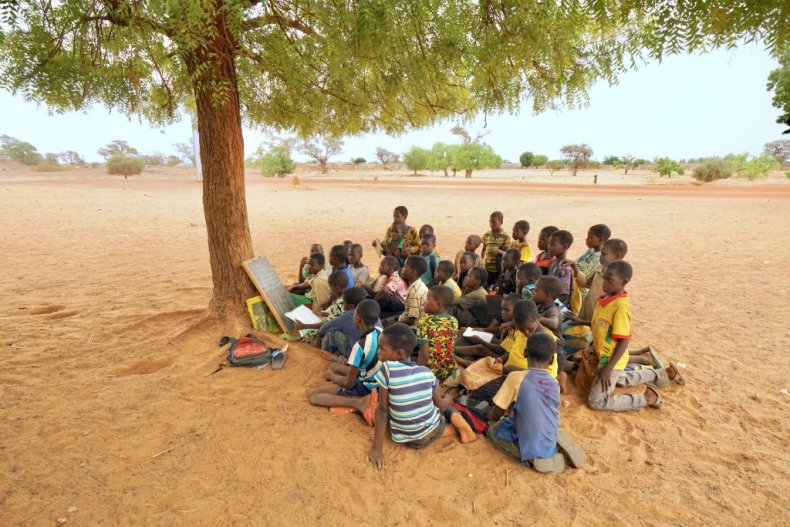 By law, education in Burkina Faso is free, the west African country's government lacks sufficient resources to provide universal free primary schooling.
And while legally the size limit for one class is 65 students, those in many rural areas classes are much bigger because of the lack of schools, meaning children may get turned away from full classrooms and will be forced to try again the next year.
3. Central African Republic
(37% literacy)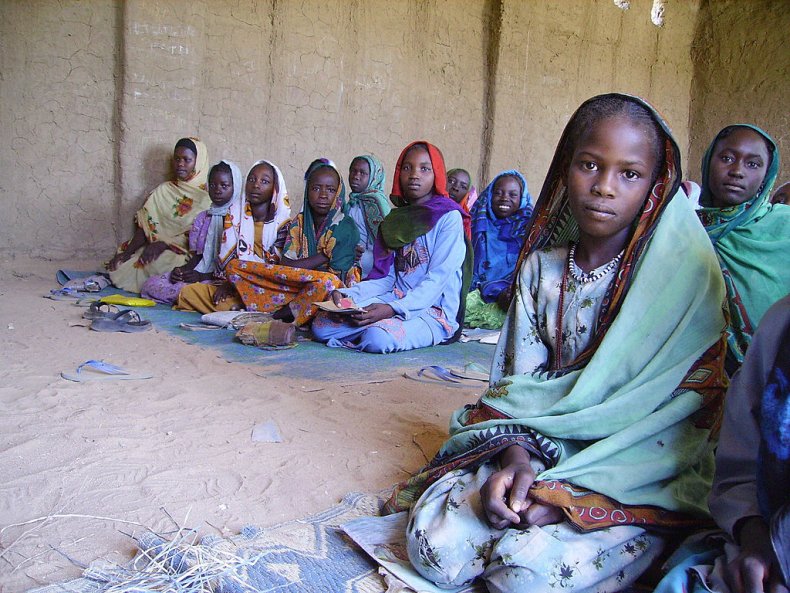 A humanitarian crisis is currently heavily impacting the lives of the overwhelming majority of children in the war-torn Central African Republic.
Many schools across the Central African Republic have consequently been closed due to the ongoing violence or because of the lack of teachers.
UNICEF adds the region also lags behind in gender equality in education: for every ten boys enrolled in primary school, there are only nine girls.
The organization writes: "These differences get bigger as children progress through the school system."
2. Mali
(35% literacy)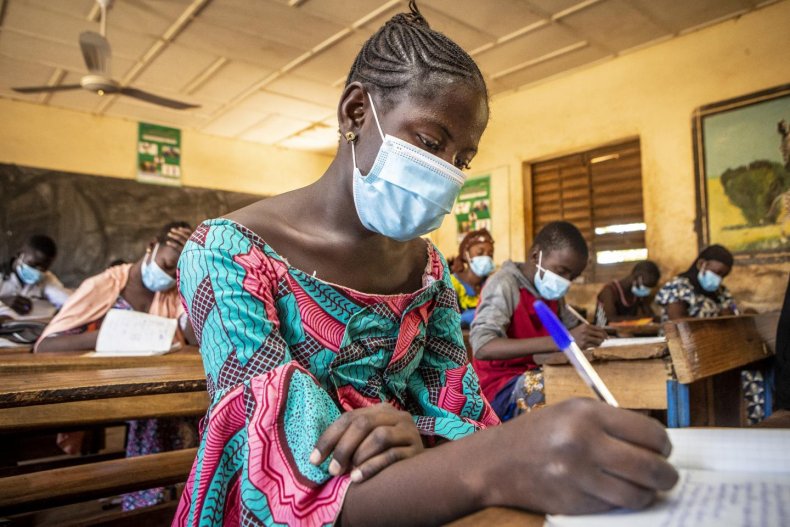 Although education in Mali has been improving in recent years, UNICEF estimates more than 2 million children aged between five and 17 still do not go to school, and over half of Mali's young people aged 15 to 24 remain illiterate.
UNICEF writes on its site: "Household poverty, child labor, child marriage, insecurity and a lack of schools close to children's homes are all factors driving the high drop out and out-of-school rate in Mali.
"Among children that do attend school, the absence of qualified teachers, textbooks and low-quality school environment all adversely affect learning outcomes: the vast majority of students in fifth grade in Mali are not able to master basic mathematics and reading skills."
1. South Sudan
(35% literacy)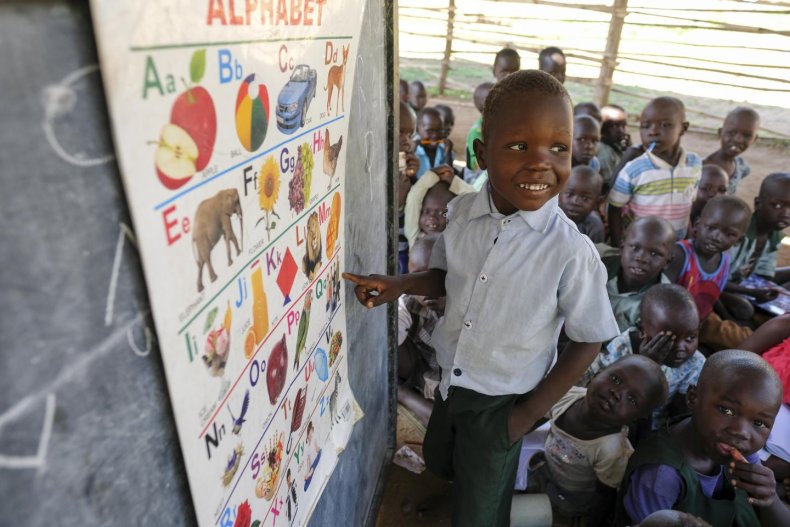 More than two million children—approximately 70 percent—are unable to attend school in South Sudan, placing both their own and the future of the country at risk.
Some of the out-of-school children are living in pastoral communities, moving with their cattle meaning they are too busy to go to classes with any regularity in the newest internationally recognized country in the world.
However, the largest group of out-of-school children in South Sudan are comprised of girls, with poverty, child marriage and cultural and religious views all known to hinder females' schooling.