At Least Three Killed in Fiery Collapse of Two Harlem Buildings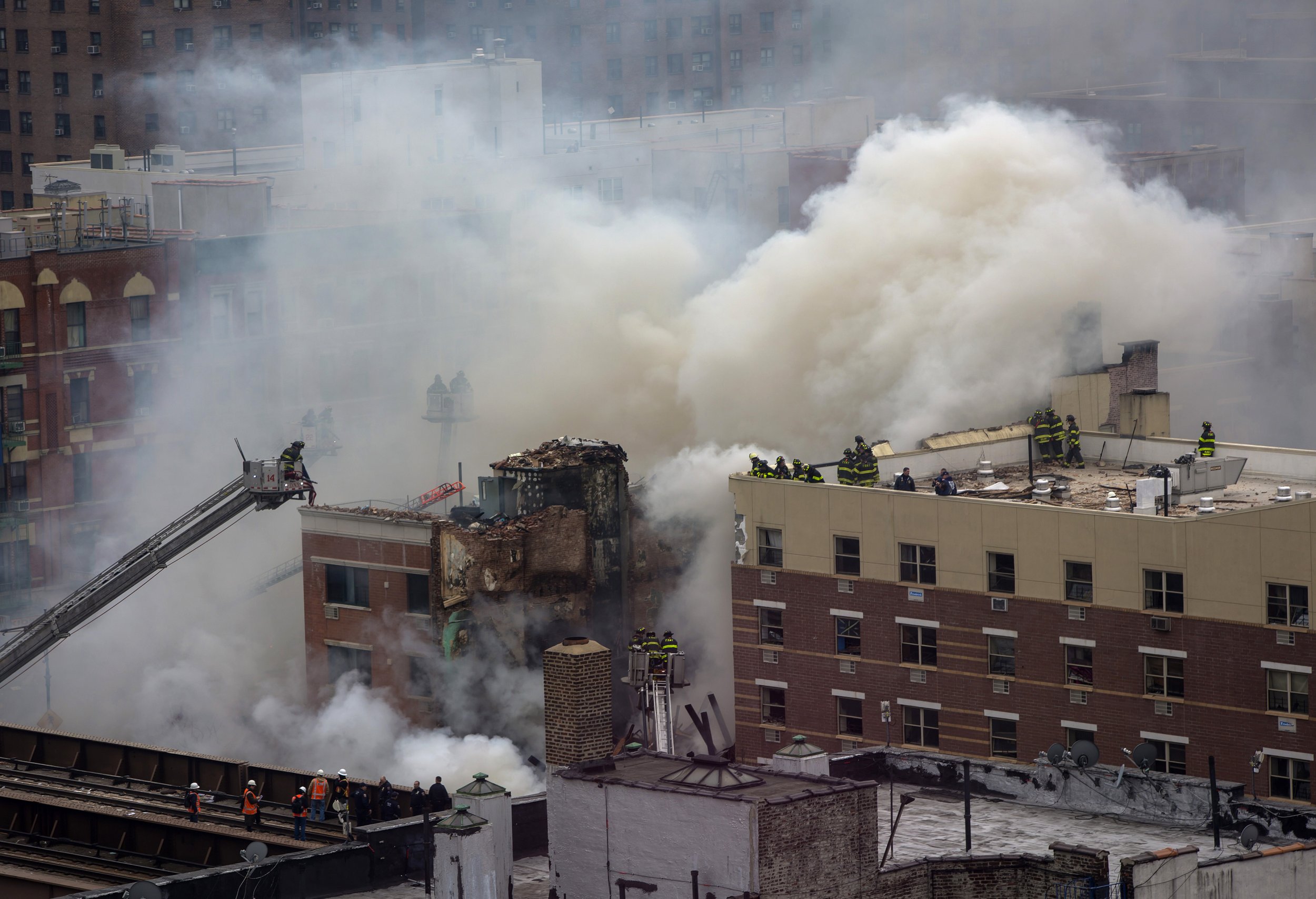 At least three people were killed when two buildings collapsed around 9am ET on Wednesday morning in NYC's Harlem neighborhood. Witnesses reported hearing an explosion, shortly after which the FDNY confirmed a 3-alarm fire at the scene. The scene, still burning, has since been elevated to a 5-alarm fire. City officials say the blast was sparked by a gas leak.
The buildings were five stories tall and both have collapsed to the ground floor, according to NBC's Tom Winter. At least 24 people are injured as of 5:30pm. There was a church and a piano store in the ground floors of each of the red brick buildings.
"This is an occupied building, there were people living there, we have people missing," the senior police official told the New York Times. "There was a complete collapse; the fire is still going so we can't make a search. There will be fatalities."
At a press briefing shortly after 12pm, NYC Mayor Bill de Blasio said someone reported a gas leak to utilities company Con Edison 15 minutes before the explosion. "There was no warning in advance, from what we know now," de Blasio said, according to NYT reporter Kate Taylor. The Mayor said first responders were making every effort to locate missing individuals.
Debris from the buildings are strewn on nearby elevated Metro-North Railroad tracks, and all Metro-North service in and out of Grand Central Terminal has been suspended.
More than 150 firefighters from 39 units are on the scene and were still working to extinguish the fire, the NYT reports.